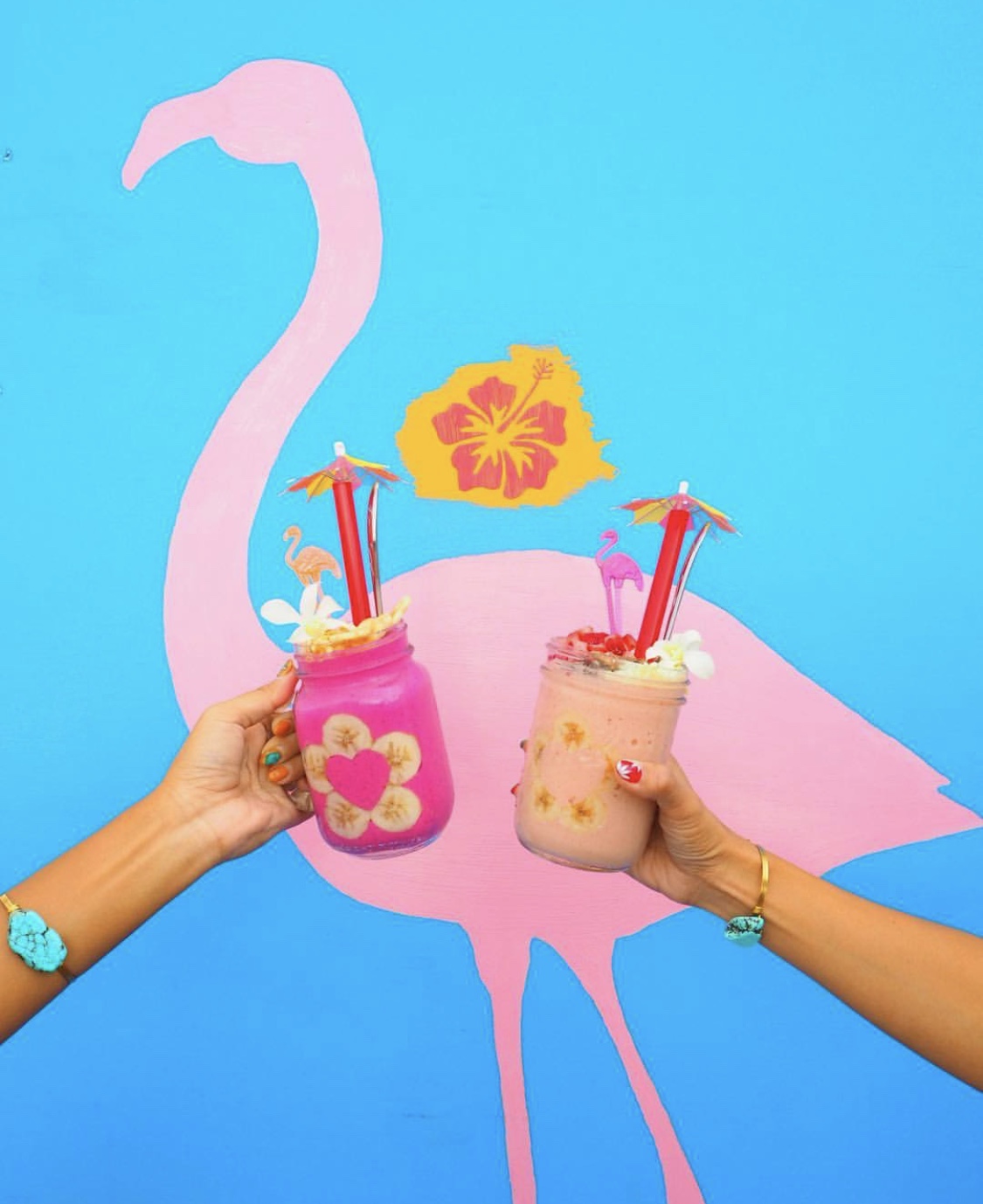 1.5 Gakuya Ocean (Instagram Spots Japan)
In Nago City which is a city located in the northern part of the main island of Okinawa is a popular smoothie shop called 1.5 Gakiya Ocean. There are about 16 different types of smoothies on their menu which all are extremely colorful. Many people come to this smoothie shop to take pictures of their colorful and creative smoothies. One of their popular smoothies is the salted caramel crunch smoothie which is sweet but not too sweet and has a crunchy texture. They also have green smoothies, dragon fruit smoothies and other smoothies depending on which fruit is in season.
Access:
The only way to get to 1.5 Gakuya Ocean is by car. If you have already done your research you will know that the best way to get around in Okinawa is to rent a car. You can reach this cafe in about a 17 minute drive from Okinawa Expressway Kyodo IC.