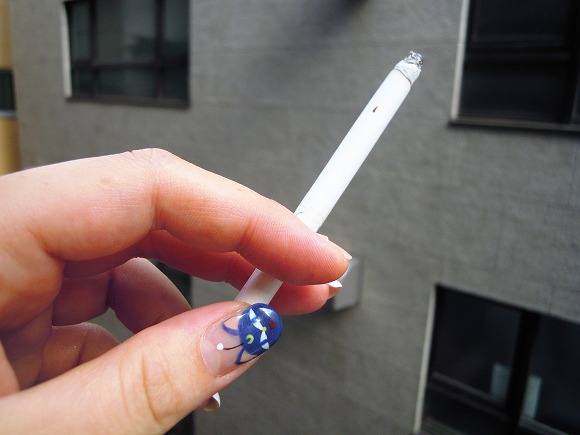 A smokers' guide to Japan
A smokers' guide to Japan
Japan is one of the world leaders when it comes to smoking. It is actually shocking to see the amount of people who smoke in Japan. Although e-cigarettes are becoming a more common thing in Japan there is still a huge amount of people that smoke cigarettes. Some even say that Japan is a paradise for smokers. Cigarettes are pretty cheap and there are a lot of cafes, bars, and restaurants that allow smoking in doors. And because it is such a common thing most people do not look at you with disgusted faces.
(picture source: https://youpouch.com/2013/09/24/136219/)
However, there are still a lot of rules that you need to follow if you are going to be smoking in Japan. In Japan, the thing that is surprising is that compared to most countries you will not see grotesque pictures on the packages of cigarettes. And some countries even put your cigarettes in a paper bag as if you are leaving the store with something shameful.
(picture source: http://jp.wsj.com/articles/SB10001424127887324838304578326700703972688)
(picture source: http://torendo.org/tabaco-meigara-3148)
You can purchase cigarettes pretty much everywhere. That includes convenience stores, tobacco shops, grocery stores, department stores and even from vending machines. Most places will not ask you for ID unless you obviously look underage. When you want to purchase cigarettes from a vending machine all you need to do is sign up for a national cigarette ID card which is free and then you can go on and purchase cigarettes from any vending machine. All you have to do is put that card into the vending machine and then put your cash in.
(picture source: https://blogs.yahoo.co.jp/knamuro1941/12853503.html)
Most places have a designated smoking area so if you are out in public, at a station, or if you are at a department store then make sure that you go to the designated smoking area. If you are at a cafe or restaurant some have a designated smoking seating area. And others may not allow smoking at all. If you are out in public in a non-designated area and you are smoking then you could get fined anywhere from 2000 yen to 5000 yen.
(picture source: https://entabe.jp/news/gourmet/9809/miyabi-cafe-opens-jinbocho-shop)
A cafe or restaurant that allows smoking will usually provide you with an ashtray and you can always usually find one in the public area if you are in the downtown area. And of course the designated smoking areas have an ashtray as well. However, the best thing to do would be to carry around a pocket ashtray which you can get anywhere even at a 100 yen shop. It is a really handy item to have if you are  a smoker and it is very safe as well.
If you are interested in renting a pocket wifi or prepaid SIM card during your trip to Japan then make sure to check out the Genki Mobile website: https://www.genkimobile.com/