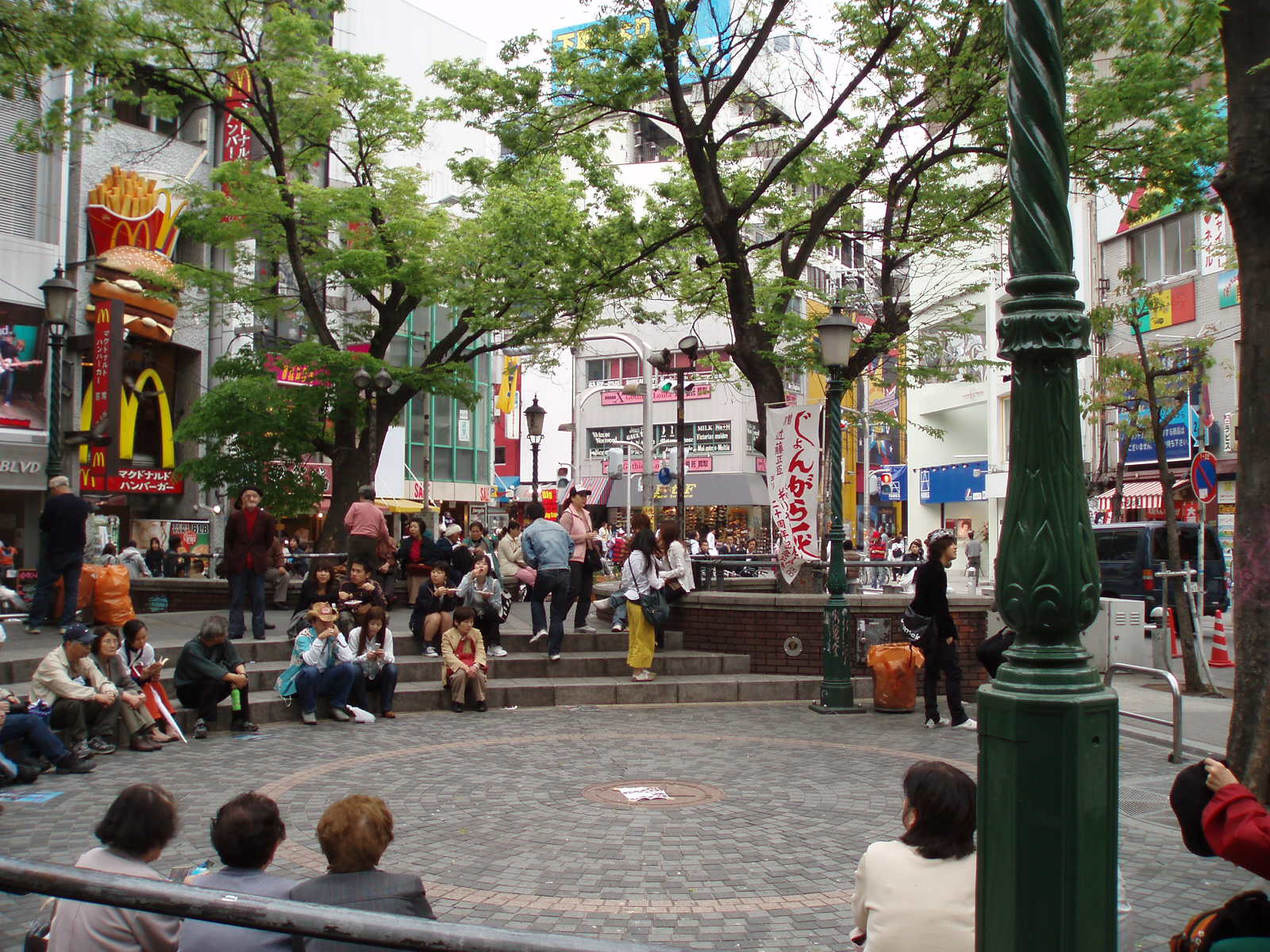 Amerikamura
Amerikamura is an area located in Osaka and is also known as Amemura for short. Amerikamura, which is American Village in English, is located in the Nishi-shinsaibashi area of Osaka. If you have been to Harajuku in Tokyo or you know about Harajuku, Amerikamura is actually very similar to it. It is a trendsetting area and if extremely lively with a bunch of apparel shops, music-related shops, restaurants, trendy cafes and more. Just like Harajuku it is a vert youth concentrated area.
(picture source: https://matome.naver.jp/odai/2143334362338010101/2143336449044549303)
In Amemura, there is a big complex called Shinsaibashi BIG STEP. This is a department shops that is also filled with apparel shops, cafes and restaurants as well. And if you walk towards an area called Midosuji you'll find Shinsaibashi OPA which is a fashion building that contains a bunch of apparel shops as well. There is also another big department store located in the area called Daimaru.
(picture source: https://matome.naver.jp/odai/2141024788699406601/2141025960315379303)
If you enjoyed the Harajuku and Shibuya area in Tokyo then you will definitely enjoy Amerikamura in Osaka as well. Harajuku and Shibuya is chaotic as well but Amerikamura is just as chaotic if not more chaotic with all the people, bicycles and cars. But if you love clothing, accessories, and you like cafes and foods that are instagramable then you will very much enjoy Amerikamura, And in this area there are a lot of clubs with great music and events that are held by various different artists. There are a lot of different bars that you can go to as well. And there are even lots of bars like dart bars, ping pong bars, billiard bars and more. There is really so much to do here if you are with a group of people. So during the day it is filled with a bunch of young kids and during the night the area is filled with drunk party people.