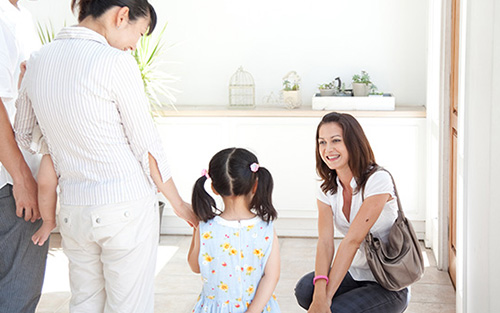 Babysitting services in Tokyo
Babysitting Services in Tokyo
If you have just moved to Japan and have very young kids there are probably a few things that you want to know. If you are a working parent or you simply want to go out for dinner with your spouse then you probably want to hire a babysitter. The only problem is that babysitting is not really a thing that is common in Japan. However, over the last few years there have been some babysitting service companies made.
(picture source: http://www.babysitters.jp/about/index-e.html)
In Japan, it is common for a woman to stay home with their children or to have a close family member or extended family member take care of the young children. If both parents work the children will be put into Hoikuen which is a child care program. But often times, the child care is only until a certain time so on the weekends and at night during the weekdays the parent will have to stay home with the children.
The reason babysitting is not common in Japan is because people don't really trust other people taking care of their children. But as more and more women are starting to become working moms it is a little more common to have a babysitter or nanny.
(picture source: http://www.babysitters.jp/about/index-e.html)
When you research online about babysitting you'll see that there are a handful of companies that provide this service and sometimes you will even see ads for this at an international supermarket. However, this is mainly only available in the Tokyo area. You may be able to find babysitters in other parts of Tokyo but most companies for this service is based in Tokyo.
(picture source: http://www.babysitters.jp/about/index-e.html)
So here are some of the main companies that offer a babysitting service in the Tokyo area.
Poppins is a company that provides babysitters, child support, child centre and elderly care service. They are known for having some French services but for more information please visit their official website or give them a call to see what French services they offer.
Alpha Kids is another company that is known for having a high quality service for babysitting, childcare and education services.
If you are looking for another company that has some French services then you may want to contact Chez Vous as they provide nanny, housekeeping, handyman and babysitting services.
If you are looking for a babysitter who can speak Chinese, Italian, Japanese, Russian, Spanish, French or English then you should check out the company called Babysitters. They specifically connect customers with a babysitter that suits them the most. They are a startup company but have become very popular over the last few years.
Another popular babysitting and housekeeping service company is Honey Clover. They are known for having relatively low prices compared to the other companies listed above.
All of the companies that I have listed have their own way of registering and have different fees. The fee that you pay may also depend on what you require so for more information it would be best to give them a call and check out their official website.
If you are interested in renting a pocket wifi or prepaid SIM card during your trip to Japan then make sure to check out the Genki Mobile website: https://www.genkimobile.com/