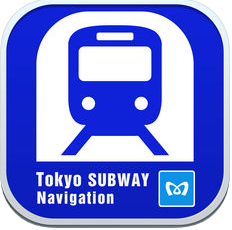 Best Japan Travel Apps
If you are traveling to Japan, you'll probably be looking for useful information, maps, and apps so that you can make the most of your trip. Japan is definitely not the cheapest country to go on vacation to so if you are planning a trip to Japan then you'll definitely want to have everything well planned so that you don't end up wasting money or waste your time getting to because you got lost. So in order to help you get your trip organized or guide you to all the places you want to visit i'll be listing a bunch of useful apps that you can download. Some of these apps, you will need wifi in order for it to be useful to you but many of these you can just screenshot for information as well. On a side note, if you're wondering how much free wifi there is in Japan i've written another blog giving you all of the information on that. But i'll briefly mention that even if you do find places that have free wifi many of them you'll have to sign up for using your email and you'll have only a certain amount of time to use it. Also, you'll have to login every time you shut off your device and try to use the internet again. So if you find those things are a bit of a hassle or you plan on going to locations that does not have a lot of free wifi you'll definitely want to look for a place to rent either a data SIM card or a portable wifi device.
Anyways, now onto the apps that will be most useful during your trip to Japan:
Navitime for Japan
If you have done any research about Japan, you've probably already read or seen how crazy the train system is. There are many different train lines and if it is your first time in Japan you will definitely be overwhelmed. Japanese people use the train as their main source of transportation so there will be A LOT of people at the station. With people walking in every direction and seeing all the different train platforms it may take you a while to figure out where the right platform is or even which train to take. So to make things a lot easier for tourists, there have been a few different train apps that have been created. Out of all the different apps, our best top recommendation would be the Navitime app. It is an easy app to navigate and will give you the door to door route to your location. Not only that but it has a bunch of other features such as; voice navigation, offline search for free Wifi spots, train delay information, and recent routes will be saved for offline searches.
This app is great because it gives you the door to door app which many of the other train apps to not provide. And it is also great that it provides you with train delay information as you'll find that this does happen a lot in Japan. Japan is a great country and things usually do run on time but there are also a lot of accidents that occur which causes delays in the train. Sometimes it will be just a 5 minute delay but in the worst case it could also be an hour delay. And so if there is going to be a huge delay you'll definitely want to know about it so that you can maybe find another way to get to your destination. The only downside of this app is that to get the most out of this app we definitely recommend having internet connection.
2.  Japan Travel Guide for tourist
Here is an app with all of the tourist information that you'll need when traveling throughout Japan. It has a lot of useful information that generally has information about the whole country. You can look up information based on your objectives and there is also lots of information that covers tourist areas, shopping areas, recommended restaurants and more.
3. Imiwa
This is a multilingual Japanese dictionary that you can use even if you don't have internet connection. Mainly the languages that you can use to look up Japanese words are English, German, Russian and French. But English is the only language in which all of the words in the dictionary will come up. The other languages it is not guaranteed that the words will come up in Japanese.
4. Line
Line is basically the Japanese version of Whatsapp. Pretty much everyone who lives in Japan is guaranteed to be using Line. If you are looking for a message app to use while in Japan then Line is a good app to use.
5. Yomiwa
This is a recognition app that will read Japanese signs, newspapers, books etc and will translate it into English right on the screen. It is an offline app so you can use it without having internet. This is a great app to use if you want to go to a restaurant that may not have a English menu or if you can't read a sign that is only in Japanese.
6. Tokyo Subway Navigation
This is a free application for tourists who are in Tokyo. It is a great app that you can use and all you have to do is put in the name of the train station you are at and then put in the name of the train station you want to get to and it will show you which train to get on and what time it will arrive, how much it will cost and what time you will arrive.
 If you are interested in renting a pocket wifi device or a prepaid SIM card make sure to check out the following website: 
https://www.genkimobile.com/