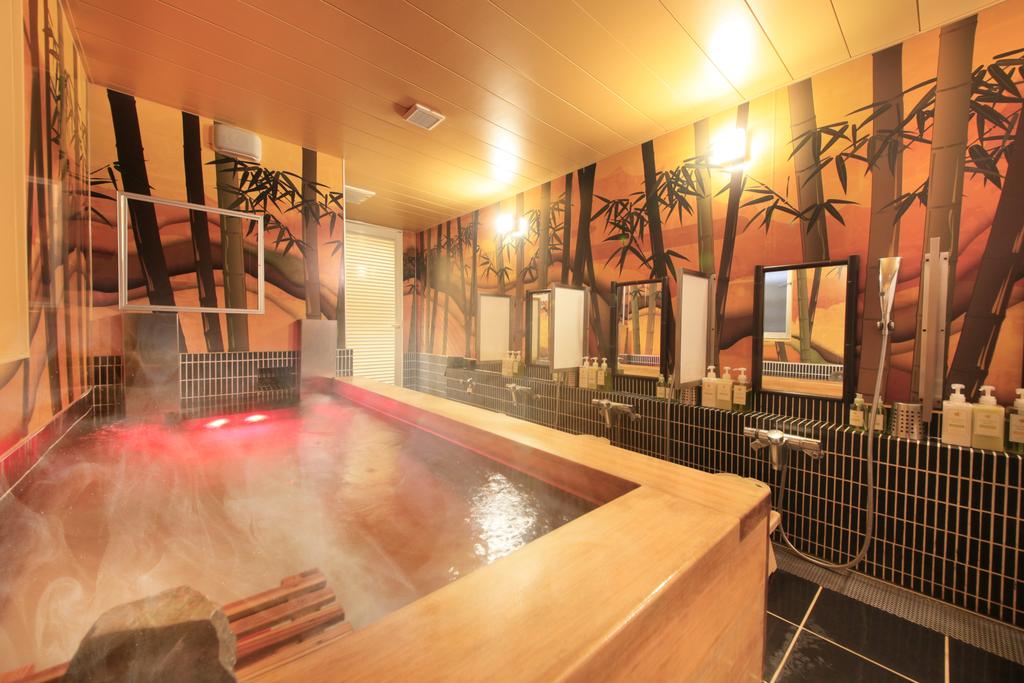 Centurion Cabin and Spa
If you are a woman traveling alone in Japan or if you are traveling with a group of girlfriends and your on a budget then Centurion Cabin and Spa is a great place for you to stay. Centurion Cabin and Spa is a capsule hotel for women. And because it is for women only, women can feel safe staying the night at this capsule hotel.
There is a Spa available but it does cost an additional fee. But there are showers rooms and onsen that is available. There is even a coin laundry that you can use if you need to wash any of your clothing. The capsule hotel also has a free drink system that offers coffee, tea and water. There is also a sauna room that you can relax in.
You also get your very own locker so that you can keep your stuff safe while you stay at the capsule hotel. So even though you can't leave any stuff in your pod you can keep all your belongings in the locker.
(source: https://www.japanese.hostelworld.com/hosteldetails.php/Centurion-Cabin-and-Spa-Kyoto/jingdou/267524/rebiyu-yiran)
There are bunk beds that are available which you will either be on the bottom or the top of. And each bed has it's own curtain so that you can have some privacy. Depending on which floor you are on the design of the beds will be a bit different.
(source: https://www.booking.com/hotel/jp/centurion-cabin-amp-spa.es.html?aid=356994;label=gog235jc-hotel-XX-jp-centurionNcabinNampNspa-unspec-jp-com-L%3Aes-O%3AwindowsS7-B%3Afirefox-N%3AXX-S%3Abo-U%3AXX-H%3As;sid=865d498af13cda373fceab62ea6b1b52;dist=0&sb_price_type=total&type=total&)
The other great thing about the Centurion Cabin and Spa is that it is only a three minute walk away from the Akasaka Metro station. For those of you who don't know where Akasaka is it is relatively close to all of the tourist locations. For example Shibuya is only a 9 minute train ride away, Shinjuku is 16 minutes away, Ginza is 9 minutes away, and Tokyo station is only 12 minutes away. And Roppongi you can easily walk to in about 15 minutes so even if you spend the night out partying and you want to go home to sleep around 2 am you can walk or you can take a cab back without having to pay an insane amount of money.
For those who are not aware, the Centurion Cabin and Spa is in connection to the Centurion Hotel Residential. The difference is that the Centurion Hotel Residential has regular rooms and cabin rooms as well.
So if you want to stay with a partner, friends or family you can get a single room, double room, twin room or family room.
But for the cabin room it is much similar to the Centurion Cabin and Spa where there are bunk beds. Except if you are traveling with your family you can get a family cabin room.
The Centurion company has hotels in many different parts of Japan. For example they have a location in Kobe, Okinawa, Ueno, Kurashiki, Nara, Ikebkuro. And they have the cabin hotel in Kyoto and a hostel in Ueno.