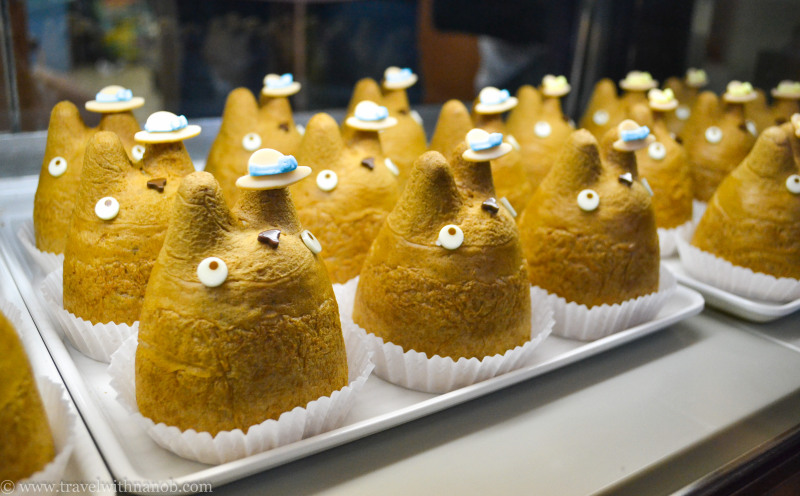 Delicious Sweets in Tokyo (Food Guide) 
Delicious Sweets in Tokyo (Food Guide) 
One of the greatest things about visiting any country is the food. And Japan has some of the most delicious foods. You can get the most delicious ramen, sushi, and of course some of the best desserts. There are tons of popular cafes and sweet shops that are available and a variety of ranges of sweets as well. There are tons of traditional Japanese sweets and all of the latest trending sweets as well. Here are some of the most recommended shops to get sweets in Tokyo.
(source: https://matcha-jp.com/en/1632)
Suzukien is an ice cream shop located just six minutes away from Asakusa Station and if you are a match lover then you will love this ice cream shop as they have seven different types of matcha flavour. The seven different flavours are ranged from number 1 to seven in which number 1 is a sweet matcha and number 7 being the richest matcha flavour. It is said that this number 7 matcha is the richest matcha tasting ice cream in the world. They obviously have other flavours like chocolate, milk and black sesame but they are mainly known for their matcha flavoured ice cream.
(source: http://wakeiseijaku.com/2015/05/06/お店探訪-no-36-茶寮%E3%80%80つぼ市製茶本舗/)
If you love traditional Japanese treats or if you have never tried it but are wanting to try some very delicious traditional Japanese treats then you should stop by Tsuboichi. They are located at Marugoto Nippon building which is also located in the Asakusa area. Here they serve matcha green tea with a sweet called puruboron with is a unique matcha cookie. It is also served with a Japanese rice dumpling called the shiratama dango. There is also a scoop of sweet red bean paste. The sweets all go very well with the matcha tea drink. The Tsuboichi also sells souvenirs which you can take home with you. They sell the Japanese dango and a variety of different teas that you can choose from.
(source: https://travelwithnanob.com/2016/01/25/shiro-hige-cream-puff-factory/)
If you are all about instagram worthy sweets then you should consider going to Shiro Hige Cream Puff Factory. They have adorable cream puffs which are shaped as the character Totoro which is from the famous Ghibili film My Neighbour Totoro. The owner of this cream puff factory is actually the relative of the director of My Neighbour Totori, Hayao Miyazaki. The Shiro Hige Cream Puff Factory is located by the Setagaya Daiya Station and the shop has a very cute European design that looks a lot like the house that comes out in the Ghibili movies. There are eight different flavoured cream puffs and unique flavours like cream cheese and caramel banana. Of course they have other sweets besides cream puffs including totoro shaped cookies. You can enjoy these sweets in their shop or you can take them home with you.
(source: http://jpninfo.com/21430)
On the first floor of the Hilton Tokyo is the Hilton Tokyo Marble Lounge which is famous for their restaurant and bars. You can have breakfast, lunch, dinner and tea at the Marble Lounge and you can get either full course meals or buffet style meals. The Marble Lounge at the Hilton Tokyo has seasonal events which they serve a bunch of different desserts. For one of the season they were having a strawberry event where they made a whole bunch of different sweets from strawberries. And for another season they had an Alice in Wonderland themed dessert fair. So if you are interested in seeing what their next dessert fair is then make sure to check out their official website.
(source: https://tabelog.com/en/tokyo/A1311/A131102/13120951/)
There are a bunch of different types of Japanese rice dumpling sweets that you will find in Japan and one popular one is Kibidango. This rice dumpling sweet originated in the Okayama Prefecture in the 19th century. There is a shop called Kibigoya which is located eight minutes away from the Higashi Mukojima Station and it is a little retro shop that will remind you of the Showa era. There are only two different types of sweets that they serve which are the Kibidango and warabimochi. Warabimochi is a rice cake that is made from bracken and is personally one of my favourite Japanese sweets. They serve the most freshly made kibidango and warabimochi which are both coated with Kinako which is a toasted soybean powder and you will for sure be addicted once you get a taste of it.