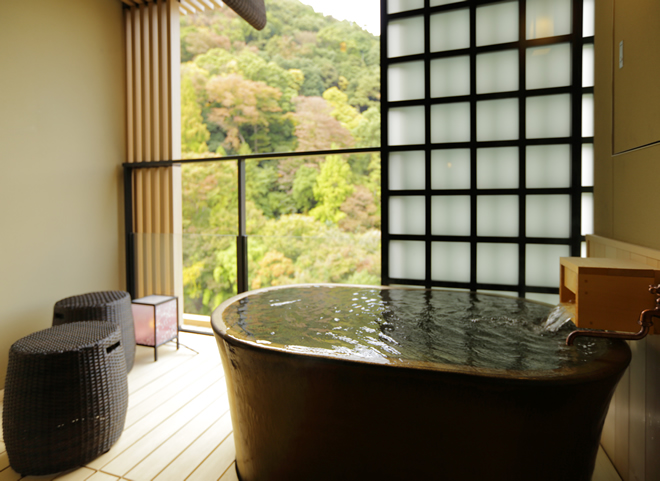 Difference between staying in a hotel and ryokan
Difference between staying in a hotel and ryokan
In this blog post, I will be talking about what the difference is between staying in a hotel and ryokan. If you are going to Japan, there are actually many different types of places that you can stay in. There are many different western hotels that range from cheap, reasonable to expensive   and they will often serve both Japanese and Western style breakfast if breakfast is included. You can also stay at an airbnb, capsule hotels, manga cafes or if you are up for the challenge you could stay at a temple lodging.
I will mention in a different blog in more details about all the different types of accommodations that are available in Japan. But in this blog I will mostly just mention what the difference between staying in a hotel and ryokan is.
Ryokan:
(picture source: https://matome.naver.jp/odai/2143625856785676801/2143867273554341803)
(picture source: https://www.instagram.com/explore/locations/236968805/kyoto-garden-ryokan-yachiyo/)
(picture source: https://www.instagram.com/explore/locations/236968805/kyoto-garden-ryokan-yachiyo/)
So if you are not aware of what a ryokan is it is a traditional Japanese style inn which means it has traditional Japanese rooms. There will be tatami floors and so there will be no beds. Instead of a bed, you will be given a futon to sleep on. If it is a newer ryokan it will probably have either just a Western style bathroom or it may have both a Japanese style and Western style bathroom. But if it is an old ryokan it will most likely only have a Japanese style toilet which means squatting. If you are not comfortable with the Japanese style toilet but you want to experience staying at a ryokan then it would be best to make sure what the toilet situation is before making any reservations. Ryokans will usually have both breakfast and dinner included which will be very traditional style Japanese food. It will give you an opportunity to really experience the Japanese culture.
Western Hotels:
(picture source: https://www.booking.com/hotel/jp/hilton-odawara-resort-spa.zh-cn.html)
There are a few different types of Western style hotels. Regular western style hotels will be like most western style hotels with a bed and a western style bathroom. However, there are many Western hotels that have the toilet and bathtub combined. So if you do not like this make sure to check this before making a reservation. Business hotels are exactly like any western hotels except they are usually much smaller than regular Western hotels. But there are some really good quality business hotels now and they are very cheap in comparison to other regular Western hotels. These Western hotels in Japan will almost always have both Japanese and Western style food.
If you are staying in Tokyo, I would recommend staying in a Western style hotel if you are deciding which one to stay in. If you are going to a place like Kyoto then you should definitely stay in a ryokan. Kyoto in general is very very traditional. Many spots in Tokyo are still the old traditional Japanese style and Kyoto is known to have some of the most amazing and beautiful ryokans in all of Japan. Also, if you go to more countryside places they usually tend to have some very nice ryokans as well. If you are not planning to go to Kyoto and are only planning to go to Tokyo then you can always take a one night two day trip to some of the closer locations. For example, you could go to Kamakura, Hakone, and Niseko which are some of the most popular locations to visit near Tokyo. Both Hakone and NIseko are a bit further away but it only takes about 3 or 4 hours at most by train. And Kamakura is a bit closer as it takes about one and a half hour at most to get to.
My top recommendation would be in this order if you are having any difficulties picking between the three that I mentioned above: 1. Hakone 2. Niseko 3. Kamakura. The reason being, Hakone has a lot more things to see and do compared to the other two. There are lots of beautiful sightseeing locations and many different ryokans/accommodation to choose from. Niseko is also a great place to find a beautiful ryokan and has a few very popular tourist attractions. Kamakura is absolutely beautiful as well and is very much like Kyoto in many ways. So if you don't have time to go to Kyoto then you should definitely go to Kamakura. But Kamakura is more of a day trip rather than a place to go for a one night two day trip. I found that Kamakura is pretty small and all the main locations were easy to get around to in just one full day.
If you are interested in renting a pocket wifi device or a prepaid SIM card make sure to check out the following website: https://www.genkimobile.com/