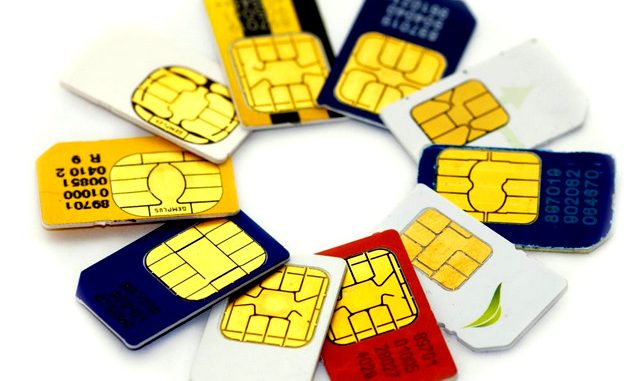 Docomo vs Genki Mobile SIM Card
Docomo vs Genki Mobile SIM Card
Let me first begin by explaining the Genki Mobile is a MVNO which stands for Mobile Virtual Network Operator. For those of you who do not know what an MVNO is the easiest way to think of it is as Genki Mobile being a SIM card provider that rents out the Docomo network without having to deal with the lengthy and complicated contracts. And even if you don't have a credit card or a billing address you're still able to apply for a SIM card. This is great for people who are going to be a short term resident in Japan or if you are a tourist in Japan. 
There are three major network providers in Japan which is Softbank, Docomo and AU. If you ask most residents living in Japan you will be told that out of the three network providers Docomo and AU are at the top. Softbank often tends to have bad coverage whereas Docomo and AU have a much better coverage. Many people speak highly about Docomo as many people find that the coverage is very good even underground and mountainous areas. 
vs
So what is the difference between Docomo and Genki Mobile? Well as I mentioned above Genki Mobile is an MVNO so we are renting the Docomo network space. Therefore, our coverage and speed are exactly what Docomo provides to their customers. Our SIM card frequency also picks up the same Docomo frequency network so as long as you have a mobile phone that picks up the Docomo network frequency and it is unlocked then your mobile phone should compatible with our SIM cards. 
Rental SIM Card
Docomo and Genki Mobile both offer a rental SIM card service but there are a bunch of differences between the SIM cards that they offer. First of all, both the Docomo SIM cards and the Genki Mobile SIM cards you only have the option of choosing data SIM cards so you are not able to make any phone calls or texts. 
Docomo Price: Docomo offers three different SIM card plans. The first is called Plan S. There is an activation cost of 1,080 yen and then the basic charge is 1,080 yen. They have explained this plan as being for those who are only plan on using a small amount of data. There most popular plan is Plan M which has an initial cost of 1,836 yen and then a basic charge of 1,080 yen. Plan M also has a high speed data charge of 756 yen and this plan has a preset of 500MB + Benefits 100MB. For those who are heavy users they suggest their Plan L which is an initial cost of 2,376 yen with a basic charge of 1,080 yen and then a high speed data charge of 1,296 yen. The preset of this plan is 1GB + benefits 200MB. 
Genki Mobile Price: The rental fee per day for the Genki Mobile SIM Card is 150 yen. And with this you will be given 1GB per day and then once you have reached 1GB you will be capped to 200 kbps. Genki Mobile also has a long term SIM card rental service and so if you rent a SIM card for 60 days or more then the rental fee will be 120 yen per day instead of 150 yen. This will also be 1GB per day with a 200 kbps capping. For Genki Mobile there is an initial activation charge of 3,000 yen. 
Docomo Pick-up Location: According to Docomo's website it seems that they only provide airport pick-up services. The airports include Narita, Haneda, Kansai, New Chitose, Fukuoka, Hakata, Naha airport, Chubu Lawson, Hiroshima Orizuru Tower. 
Genki Mobile: Genki Mobile on the other hand provides free airport deliveries and deliveries to your designated location and free pickup at the Genki Mobile office. If you would like an Express Delivery to be made within the 23 wards of Tokyo then this will cost 1,500 yen. Softbank also makes you pay the delivery costs when returning the rental SIM card. And Genki Mobile provides a free return package so it will not cost you to delivery it back to them. 
Top Up: Docomo does provide a top up service and the price varies depends how much data you want to add on. Genki Mobile unfortunately does not provide a top up option however, even if you use up your data for the day the data is reset at midnight so that you have another 1 gb for the next day. And even if you use up your data for the data you will not be cut off from data as you will be able to use it at 200kbps.