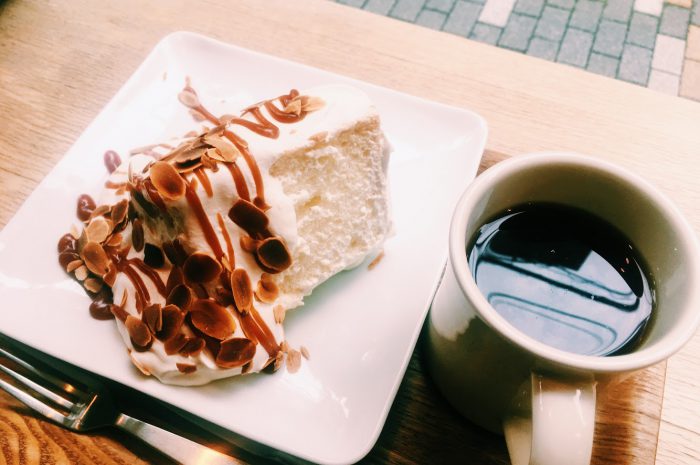 Ebisu Instagram Worthy Cafe/Restaurant
Ebisu Instagram Worthy Cafe/Restaurant
As mentioned in many of my other blogs, Ebisu is the place to go when it comes to delicious and instragram worthy cafes/restaurants. Almost every place you walk past in Ebisu you will find that it is super trendy and cool.
Here are some of the places I would recommend checking out!
MERCER Bis Ebisu
(source: https://tabelog.com/tokyo/A1303/A130302/13146970/)
(source: http://cospameshi.com/ebisu_marcerbisebis_zyoshikai_tomodachi/)
The first instagram worthy cafe that I would like to introduce you to in Ebisu is Mercer Bis Ebisu which is a perfect place for girlfriends to gather and even for a date. Mercer bis Ebisu is only a ten minute walk away from the JR Yamanote Ebisu station which is a great location. You can choose to either eat in or take your food to go. This cafe is pretty spacious so it's a great place to get some work done while having lunch or to go there for tea time. The most popular sweets dish at Mercer bis Ebisu is the Raw caramel chiffon cake. It is a fluffy chiffon cake with plenty of cream and caramel sauce. So if you have a sweet tooth this is a must try.
Analog Cafe/Lounge Tokyo
The Analog Cafe Lounge Tokyo has terrace seats and semi private rooms so you can go to this cafe for various events such as a date or girls dinner. As the name suggests this place is a fashionable yet retro space but it is a great place to come and relax. The great thing about this place is that it is even a place that you can go to even if you are alone.
(source: https://tabelog.com/tokyo/A1303/A130302/13049943/dtlphotolst/1/smp2/)
This cafe of course serves coffee and other drinks but you can also get authentic French cuisine for a reasonable price. So you can use this cafe for birthday parties or even a wedding after party.
(source: https://tabelog.com/tokyo/A1303/A130302/13049943/)
There are also a number of different desserts that you can choose from and you can even leave messages like Happy Birthday which makes this place a great place for celebrations.
NEW YORK CAFE/Cafe Gitane
(source: https://tokyo-calendar.jp/article/10418)
As the name suggests, the cafe is made to recreate the atmosphere of a cafe in New York so it is very fashionable. The whole cafe is a non-smoking cafe so you can bring your children to this cafe without having to worry about having smokers sit around you.
(source: https://storyweb.jp/lifestyle/10767/)
Just like the interior, all of their cuisine is New York style as well so you can have authentic New York foods here. The Egg Benedict in Manhattan as shows in the picture above is one of their most popular dishes. Everything about this Eggs Benedict is done super well that the taste is superb.
A Circus with a Lion
(source: https://lion-circus.owst.jp/)
Yes, this is the literal translation of the name of this cafe. Although odd, I guess it is not an easy name to forget. This is another cafe located only about four minutes away from the JR Ebisu station. The interior of the cafe looks almost as if it could be in an American movie or TV show. The atmosphere gives you almost a nostalgic feel and it's a very instragrammable place.
(source: https://torasuke.jp/kanto/tokyo/1524.html)
The most popular dish on the Circus with a Lion menu is the Tsuki Napolitan. Now this is the dish that will have you coming back for more! The tomato soup is cooked throughly and the napolitan uses thick pasta noodles that are thick yet soft. This place is definitely one of Ebisu's hidden gems.