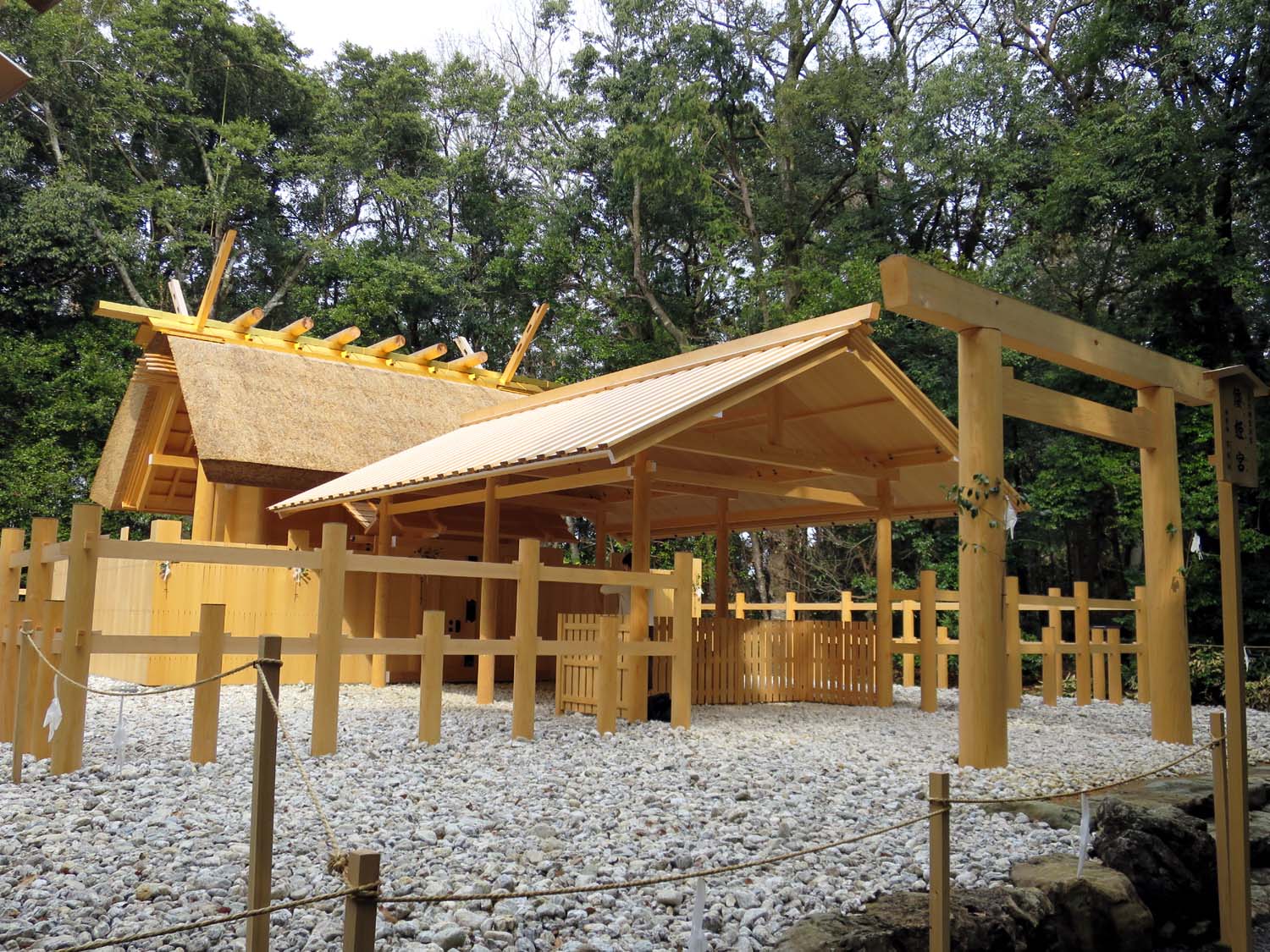 Experience Ise (Part 2)
Located a short bullet train ride away from Tokyo is a placed called Ise where you can experience traditional cityscapes and cultural sites. In part 1 of this blog I mentioned a few different things that you can see or things to eat. Ise is a great place so it is worth mentioning a few more things to see and do in Ise.
(picture source: http://www.dburk.studio/blog/2017/4/18/sengu-museum)
Located in the Geku region of the Ise Grand Shrine is the Museo Sengukan. Here you can learn the importance of the Gods in Japanese lifestyle and culture. There are various exhibits at the Museo Sengukan and some of these exhibits include viewing videos and there is a model of the Ise Grand Shrine with explanation on how architecture of the shrine is made.
(picture source: https://commons.wikimedia.org/wiki/File:%E6%9C%88%E8%AA%AD%E5%AE%AE_Tsukiyominomiya_-_panoramio.jpg)
Within the Ise Grand Shrine compound there is another shrine called the Tsukiyominomiya. It is about 1.8 kilometers away from the Naiku region of the Ise Grand Shrine. The Tsukiyominomiya Shrine is where the younger brother of the Amaterasu Oomikami. The Tsukiyomino Mikoto is the main God of the Ise Grand Shrine Naiku and is worshipped by the worshippers.
(picture source: https://isenoashiato.wordpress.com/tag/yamato-hime/)
There is a total of 125 shrine compounsd in the Ise Grand Shrine. One of the 125 shrine compounds is the Yamatohime no miya shrine. It is located only a seven minutes walk away from the Isezugawa station. The Yamatohime no miya shrine is located on a small hill called the Kurata hill.
(picture source: https://www.flickr.com/photos/rangaku1976/8414185425)
In most Japanese shrines you can find various shrine compounds but the Ise Grand Shrine stands out the most out of all of the other shrines because there is a lot of beautiful nature that visitors can appreciate. Right through the Naiku region of the shrine you will find that the Suzuka River flows right through it. For those of you who don't know the Suzuka River is a crucial river in the Mie region.
Near Isezugawa Station is the Ise Grand Shrine and is one of the many shrines in the region of Ise that has a rich history and cultural importance. The Ise Grand Shrine is split into the several different regions. First you are to pay respect at the Geku which is the outside worship area. Then you are to pay respects at the Naiku which is the inside worship area. This is the appropriate way to pay your respects when visiting the shrine.
If you are interested in renting a pocket wifi device or a prepaid SIM card during your trip to Japan then make sure to check out the Genki Mobile Website : https://www.genkimobile.com/