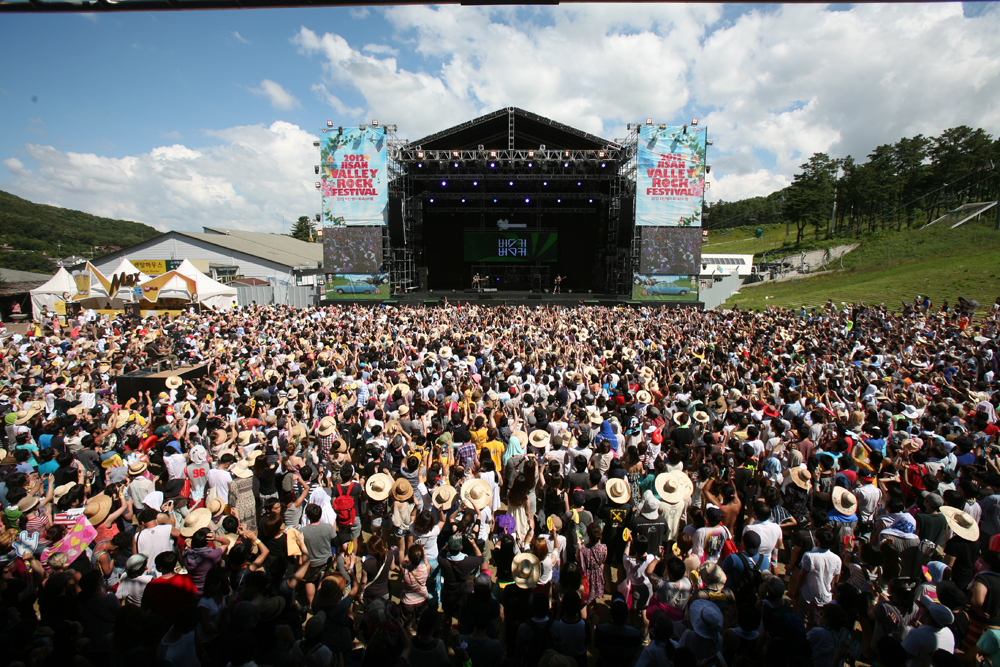 Going to Fuji Rock Festival
Going to Fuji Rock Festival
Fuji rock festival is one of the biggest rock festivals that takes place in the Niigata prefecture of Japan. It features over 200 Japanese and international musicians over the course of 3 days. It outdoor festival with over 100,000 people attending each year. If you are into rock bands then you may want to check out the list of musicians that will be playing to see if there are any that you like. And if you are interested then here is some general information you will need to know in order to attend the Fuji Rock Festival.
Fuji Rock Festival usually takes place sometime around the end of July. And it usually goes on for three days on a Friday, Saturday and Sunday. The location of this outdoor festival is at the Naeba Ski Resort in the Niigata Prefecture. Although it is called the Fuji Rock Festival it is not taken place anywhere Mount Fuji.
(picture source: https://ticketcamp.net/okamura-yasuyuki-niigata-auctions/)
For a one day ticket the cost is around 17,000 yen to 19,000 yen. And if you want to go for all three days it will cost anywhere from 39,800 yen to 43,000 yen. The earlier you buy your tickets the cheaper it will be so if you know that you want to go for sure and that you will be free during those days then make sure to purchase them as soon as you can because if you buy them last minute they will be more expensive. If you have children going that are under 15 then the cost is free, however, there aren't usually any young children at the festival.
You can easily purchase your tickets at a convenience store ticket machine but there are a bunch of other ways that they can be purchased so you can go to their official website if you want more details on how to and where to purchase the tickets. If you want to stay near the grounds of the festival for all three days then you can choose to camp there which costs 3,000 yen and the parking will also cost 3,000 yen per day.
(picture source: http://fujirockexpress.net/12/14141.html)
(picture source: http://www.hardrockheavymetal.com/pic/frf07/frf07toilet.html)
(picture source: https://musicandfes.com/fujirock-information-loo/)
As this is a ski resort there are not many flat areas so you may end up setting up camp on a slanted area. And because there are so many people who attend you will be pretty cramped up. There are showers and porta potties at the festival but again because there are so many people you will be in line for a very long time to use the showers. So a lot of people just go with it and don't shower for the whole three days that they are there.
You are able to reach the ski resort by Train from Tokyo but it is pretty far. It is probably best and more comfortable to go by car if you can find someone to drive or if you yourself can drive. Or another thing that you can do is take the free shuttle bus from the JR Echigo-Yuzawa Station and it takes about 40 to 60 minutes from there.
There are accommodations within walking distance as it is a ski resort but because there are so many people that visit these accommodations fill up extremely fast. So you will either need to book way in advance or you can camp on the grounds.
(picture source: https://www.a-kimama.com/fes/2013/04/5705/)
The festival also has a couple different stages. The main one is the green stage and the other smaller ones are the white stage, the orange court, the red marquee and then the field of heaven. Some of these stages are located pretty far away from each other so you do have to walk a pretty long distance to get from one stage to the other.
The main stage will finish after the last act has performed but the Oasis is known for finished very late at night and then there is also a rave that goes on until the sun rises at the Red Marquee.
If you are interested in renting a pocket wifi or prepaid SIM card during your trip to Japan then make sure to check out the Genki Mobile website: https://www.genkimobile.com/