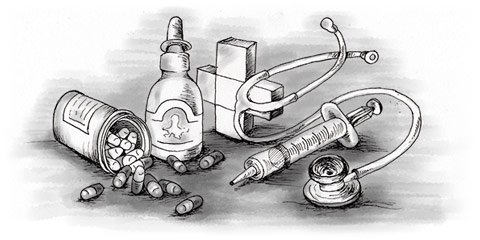 Healthcare in Japan
For those who are moving to Japan for work or for other reasons you'll need to know about the healthcare situation in Japan and make sure that you are covered. For those who have a resident's visa or a work permit it is compulsary to have healthcare. There are two different types of healthcare. One is for salarymen and the other is for the rest of the population. If you are an expat in Japan you also have the option of hiring a private insurance company. For expats with a visa over three months in Japan it has become mandatory since 2012 to be in one of the two public insurance heatlhcare schemes.
There are two different types of healthcare in Japan, the Employee's Health Insurance Plan and the National Health Insurance Plan. A company that has more than five workers must provide an Employees' Health Insurance plan to their worker and their families. Medical insurance and any healthcare for death, sickness and childbirth are provided. Employees are covered up to 80% and their families are covered up to 70%. The National Insurance Plan is compulsary as well and is for the rest of the Japanese residents who are not salaried people and workers. People who have the National insurance plan are covered 70% and those who are over the age of 74 are covered anywhere between 80 to 90%. And children who are under the age of 3 are covered 80%.
In order to recieve your health insurance for the National Healh Insurance you will need to go to your local municiple office or local city hall. After registering, you will be given a national social security card. Anytime you visit the doctors you will need to show this national social security card. For those wanting to add private health insurance you could do so and have the rest of the costs covered that are not covered by the public insurance.
If you are looking to rent a pocket wifi or a prepaid SIM card in Japan then make sure to check out the Genki Mobile website: 
https://genkimobile.com/