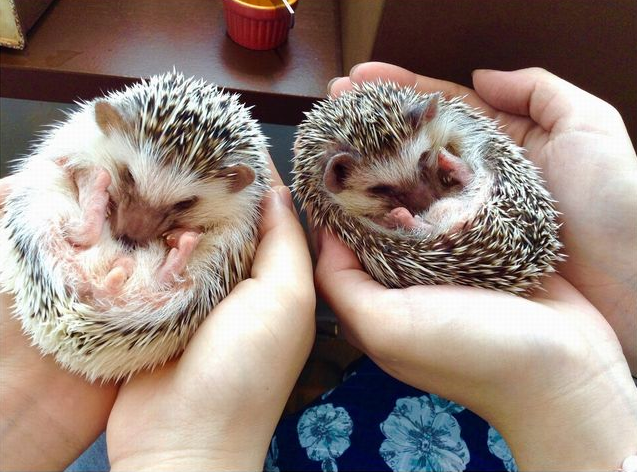 Instagram Worthy Animal Cafes in Tokyo (Part 3)
Instagram Worthy Animal Cafes in Tokyo (Part 3)
The third Instagram Worthy Animal Cafe in Tokyo that I would like to introduce in this blog is the hedgehog cafe. A few years ago, a hedgehog cafe called Harry opened up in Roppongi. Being the first hedgehog cafe to open in the world it gained attention from all over the world. With lots of locals and tourists visiting they soon opened up a few other shops across the Tokyo area.
If you haven't read my two other blogs on this topic make sure to do so as they are both just as instagram worthy. And maybe you're not much of a hedgehog person so if you prefer to going to a reptile cafe or a bird cafe you can read more about that in part 1 and part 2 of this blog.
(picture source: http://www.afpbb.com/articles/-/3104590?pid=18391640)
According to the staff at the Harry cafe there are even people from Europe who travel specifically to Tokyo to go to this hedgehog cafe. The shop in Roppongi is located right near the Roppongi station so it is really easy to access. The cafe is on the second floor of the building and on the third floor of the same building is a Bunny Cafe called Ms. Bunny.
(picture source: http://your-tokyo.com/restaurant/cafe-dining/post-586/)
The cafe itself is actually pretty small with only a few tables and then the hedgehog cages are located in the centre of the room. The fee is charged at a half hour intervals but there is an all you can drink self service. So there is a bunch of coffee and tea that you can choose from. The downside is that it is all instant coffee and tea so if you go here this is really not a place to go for their drinks.
Although you are allowed to take pictures no flash photography is allowed. And before you go you'll need to make a reservation. It is really popular so it can be hard to get a reservation.
(picture source; http://lifesharing.jp/gourmet/cafe/harry/)
There are about 20 hedgehogs in total and many of them are still young babies. The staff will seat you and then they will bring a hedgehog to you. Usually they don't ask you which one you want to hold but you are allowed to hold a few different hedgehogs so you can point to the one you want to hold and they will bring it to you.
The hedgehogs are all super adorable but some of them are sharper than others and it can be a bit painful to hold them. So if you can't handle the pain then you will be given gloves to hold the hedgehog with. But the hedgehogs are well trained so they won't hurt you as they are used to being handled by humans.
(picture source: https://emmary.weban.jp/life/20170712-2/)
If you are interested, you can also purchase food for the hedgehogs for an additional fee. At first I thought that maybe they would bring out vegetables or fruits but when the staff arrives at our table she arrived with a small bowl of bugs.
If you don't like bugs then I wouldn't recommend getting the food. It can be pretty disgusting when you feed them because you can hear the sound of the bugs being crushed when the hedgehogs eat it.
Other than that the Harry cafe was very enjoyable and we were able to get lots of cute shots of the hedgehogs both while they are awake and also when they were taking a snooze.
If you are interested in renting a pocket wifi device or a prepaid SIM card during your trip to Japan then make sure to check out the Genki Mobile Website : https://www.genkimobile.com/