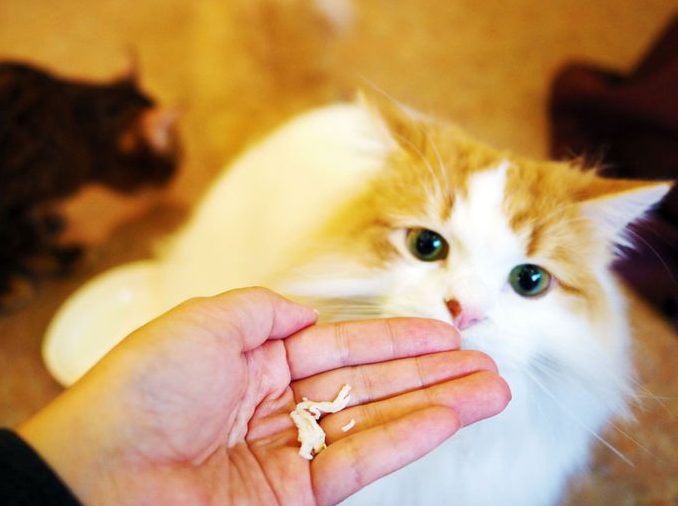 Instagram Worthy Animal Cafes in Tokyo (Part 4)
Instagram Worthy Animal Cafes in Tokyo (Part 4)
Last on the list of instagram worthy animal cafes to visit in Tokyo is the Cat Cafe Temari no Ouchi. As I mentioned in my previous blogs on this topic there are a lot of different animal cafes that you can visit in Tokyo that are very worth visiting to get a good instragram shot.
(picture source: https://www.travel.co.jp/guide/article/7534/#photo1)
In the recent year there was a huge cat boom in Japan and since that there have been a lot of cat cafes that have popped up all across Japan. However, there is one cat cafe in kichijoji called that Cat Cafe Temari no Ouchi that has a super cute interior and lots of adorable cats.
(picture source: https://www.travel.co.jp/guide/article/7534/#photo1)
This will definitely be a cat heaven for cat lovers. The cafe is very close to the north exit of the Kichijoji station and is located on the third floor of the Musashi Forum building. It is open from 10am to 9pm and at 8:30 they will take your last orders for drinks and meals.
The great thing about this cafe is that there is no time limit and no extra fee for extended stays. A lot of other cafes will have a time limit and a lot of the time because it is so crowded even if you wanted to extend your time there you wouldn't be able to do so. And if you are able to you will be charged an additional fee to extend.
On the weekdays it is 1,200 yen to visit the cafe and on the weekends and holidays it is 1,600 yen. After 7pm there is an additional charge of 700 yen.
(picture source: https://www.travel.co.jp/guide/article/7534/#photo1)
The concept of this cafe is cats building their own homes in the middle of a forest. So the chairs are tree stumps and the walls are covered in greenery. Everything about the interior looks like you are in a forest. And fortunately the floors of the cafe have heating so it provides a warm comfortable space for the cats and customers. Especially during the winter time.
(picture source: https://twitter.com/igarashikenta/status/55379005423815065)
The cafe seats about 60 people and you have a choice of a tatami style room or a table seat room. The walls have holes in them so that the cats can go in and out of the rooms as they please. The cafe menu has cakes and drinks. There are over 80 varieties of coffee and they are all priced all 400 yen. The delicious scones that they serve are 480 yen each.
You are not allowed to hold any of the cats but you can play and pet them for as long as you like. However, apparently many of the cats don't like their bodies to be stroked so it would be best to just pet their heads.
(picture source: https://www.travel.co.jp/guide/article/7534/#photo1)
There are also kitty treats that you can buy to feed the cats. This way you are for sure able to win their hearts. There are also several toys provided so that you can play with the cats.
There are certain times of the day that would be best for you to visit the cafe because a cats behavioural pattern can change throughout the day. In the morning the cats are very lively so if you want to play with the cats it would be best to go in the morning. They are more laid back during noon and this is when they are fed. At night the cats are given their meal around 6 to 6:30.