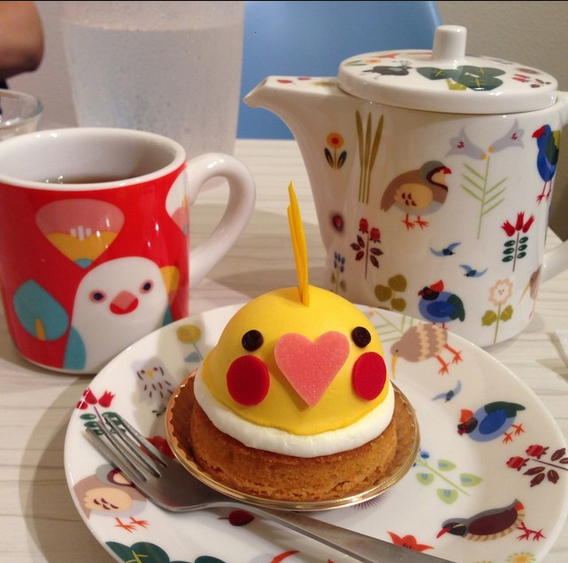 Instagram Worthy Animal Cafes in Tokyo
Instagram Worthy Animal Cafes in Tokyo
Animal cafes are a huge thing for locals and tourists in Japan right now. There was a huge cat boom which led to a lot of cat cafes then soon a bunch of other animal cafes were opening up. This has become something that is extremely popular amongst tourists so let me introduce to you some of the most instagram worthy animal cafes in the Tokyo area.
(picture source: https://youpouch.com/2018/02/15/491507/)
In Omotesando there are a bunch of different cat cafes, owl cafes and hedgehog cafes but there is also a Kotori Cafe which is a bird cafe. As soon as you walk into the kotori cafe you will be greeted by colourful, chirping birds. From your seat you will be able to see the bird playing and chattering with each other. Although there is no entry fee you do need to order one drink and if the cafe is very busy then your time there will be limited to an hour.
(picture source: https://plat.navitime.co.jp/article/TBNarticle10963/)
The Kotori Cafe first opening in 2014 and is located in the corner of one of the Omotesando streets where there are a lot of other really chic cafes, restaurants and brand shops. There are a lot of popular and trendy cafes in this area but this kotori cafe is definitely one worth going to. You could even spend a day cafe hopping to check out all the cool and cute cafes.
The kotori cafe has a bunch of variety of birds with different breeds and character. They have a slightly large white cockatoo or a red rumped parrot and you will even find zebra finches, budgerigars and tiny canaries. There are also rose faced lovebirds that you can go and visit.
(picture source: https://search.yahoo.co.jp/image/search?ei=UTF-8&fr=lmd_poi&p=%E3%81%93%E3%81%A8%E3%82%8A%E3%82%AB%E3%83%95%E3%82%A7%20%E5%BF%83%E6%96%8E%E6%A9%8B%E5%BA%97)
For sanitary reasons you can only view the birds from a glass case, however, in one section of the cafe there is an area where you can have a short petting sessions with the birds. There is a fee of 500 yen but with this you can have five minutes with each of the bird at a rotation.
However, you can only go for the petting session between 11 am to 5 pm and they only allow three people to enter the room at a time so that the birds do not panic. Also, please note that flash photography will not be allowed. And before entering the room you'll need to sanitize your hands.
The welfare of the birds always come first so you may not be allowed to interact with certain birds even when it is during the petting session time. This could be because of the birds help or for any other reason.
(picture source: https://tabelog.com/tokyo/A1306/A130602/13167787/)
The cool thing about this cafe is that they have cake sets that you can enjoy while watching the birds. Their cakes are of very high quality and it a bird designed cake that is brought to you in a birdcage. The cups and plates also have bird designs on them that are extremely cute.
(picture source: https://www.fashion-press.net/news/14245)
The most recommended coffee is the Vanilla Macadamia coffee which was developed by the Hawaii Coffee Company and Colony 1555 Coffee Factory. If you fall in love with the cups and plates used at this cafe you can purchase them at the little goods corner that they have in the cafe.
Although you may think that a lot of females would visit the kotori cafe there are actually a lot of bird loving males that come to visit the cafe.
If you are interested in renting a pocket wifi device or a prepaid SIM card during your trip to Japan then make sure to check out the Genki Mobile Website : https://www.genkimobile.com/