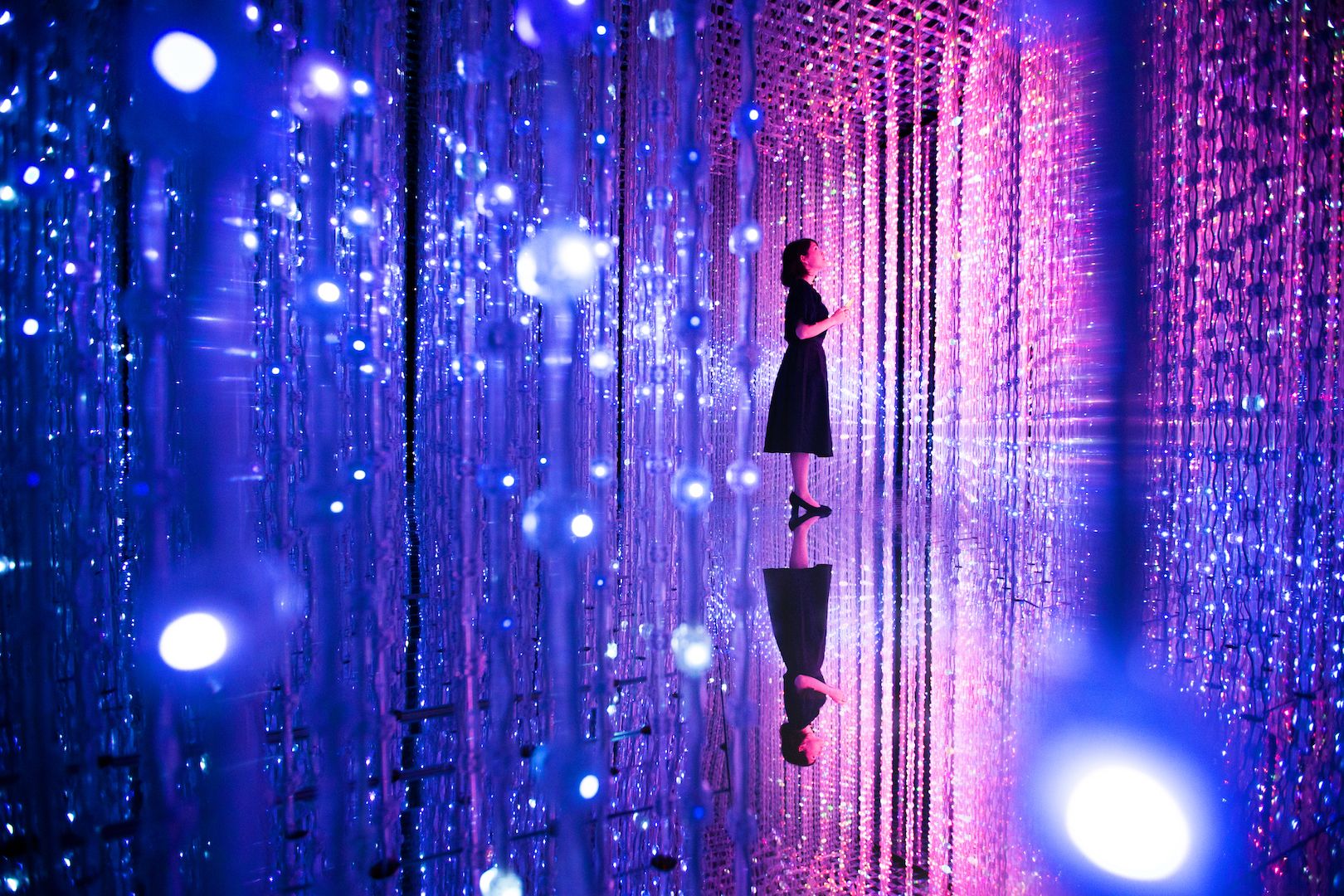 Instagram Worthy Location – Japan's TeamLab's Borderless 
Instagram Worthy Location – Japan's TeamLab's Borderless 
If you are looking for an exciting and interactive museum to go to where you can take lots of pictures for your instagram then TeamLab's Borderless is a must. This museum is so popular that the tickets sell out extremely fast. It first opened up in June of 2018 but it is open until Fall so make sure to see if there are any tickets still available.
This museum was created by a group of technology specialists and they have come together to create something beautiful. They have held many events both around the world and inside of Japan as well. There are a bunch of different art themes that you will see while walking throughout the museum.
The first section of this world is meant to be a Borderless World. This means that there is no border between each of the artwork and some of them even blend in together. Visitors of this museum will feel as though they have become a part of the artwork.
(source: https://www.teamlab.art/w/iwa-waterparticles/)
The Universe of Water Particles on a Rock Where People Gather is a waterfall that is flowing endlessly. The colours and the threads of light will change making it feel vibrant at times while it will feel like the water is flowing nice and calmly at times.
(source: https://www.teamlab.art/e/nagoyacitysciencemuseum/)
The Way of the Sea in the Crystal World is a crystal world with lots of reflective mirrors.
(source: https://www.teamlab.art/w/flowerforest/)
The Flower Forest is for the visitors who love flowers. They appear as though they are fully blooming but then when you walk around the flowers start to flutter all around you.
On the second floor of this museum you will come across the projections on the walls of the stairs. The artwork will move as you walk up the stairs.
(source: https://illumni.co/light-forest-by-teamlab/)
In the second area, it will make you think about the world physically and think about a three dimensional world. The Light Forest Three Dimensional Bouldering is a 3D space where you will climb onto sparkling boulders and move forward mid air. To move forward you will need to keep placing your hands and feet on the sparkling boulders.
(source: https://mainichi.jp/english/graphs/20180522/hpe/00m/0et/001000g/4)
The forest of lamps is in my opinion the most beautiful area. It will look as though you are at a lantern festival. There are mirrors on the ground with lanterns hanging from the ceiling and reflecting into the mirrors.