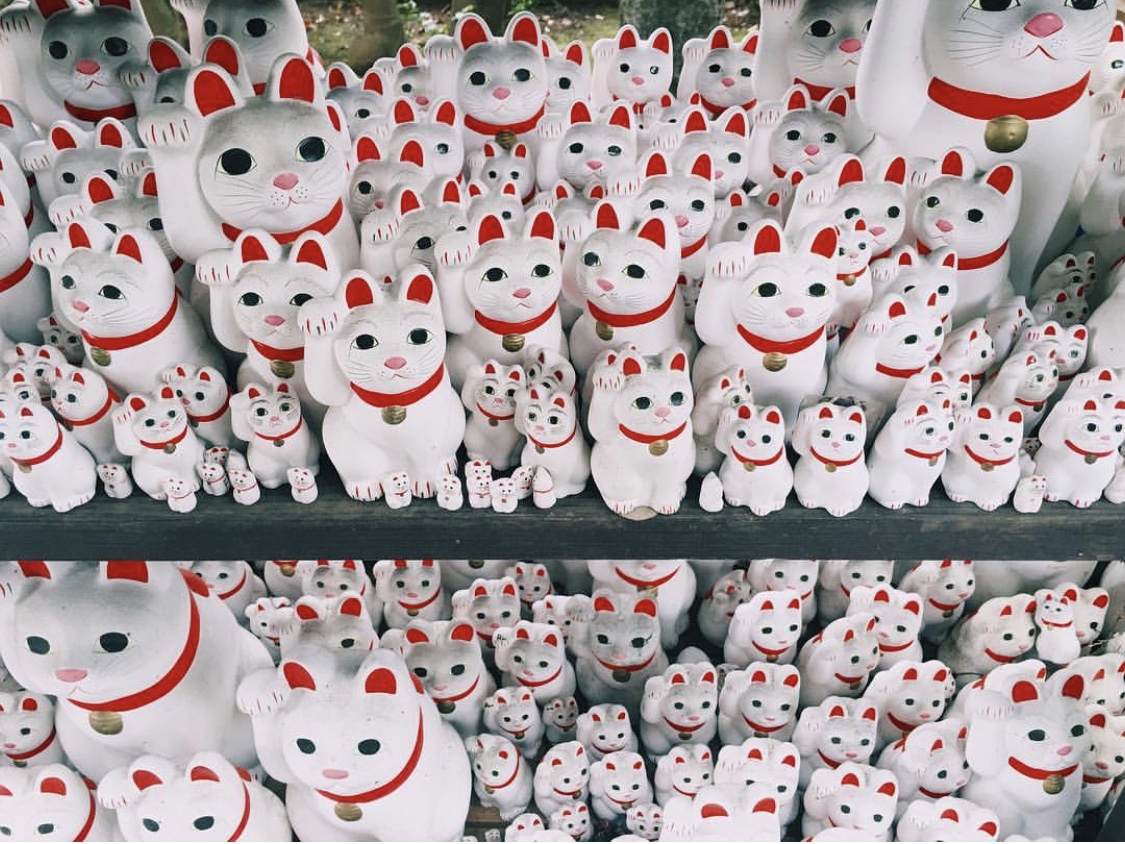 Instagram Worthy Photo Spots in Tokyo: Gotokuji Temple
At the Gotokuji Temple you will find countless maneki-neko, beckoning cats, which are believed to bring good luck and are said to have originated right at this temple. It is amazing how many maneki-neko you can find on the grounds of the temple. It is said that during the Edo period a chief priest at the temple had a cat that he adored. A feudal lord passed by the temple one day and saw the cat which looked as if it were waving to him to come inside the temple. Right as he entered the temple, it started to rain down. The feudal lord was grateful for the priest and cat that welcome him in during the thunderstorm. He was so grateful that he donated crops and land to the temple as it was poor. Because of the feudal lord's donation it grew to prosperity. This temple later became the cemetery for the feudal lord's family and many of them served central roles in the Tokugawa Shogunate.
Access
Miyanosaka station is the closest station. Take exit 1 and turn right and follow the road. Take the second road let and keep walking straight. If you keep walking straight you will come across the entrance of the Gotoku-ji gate.