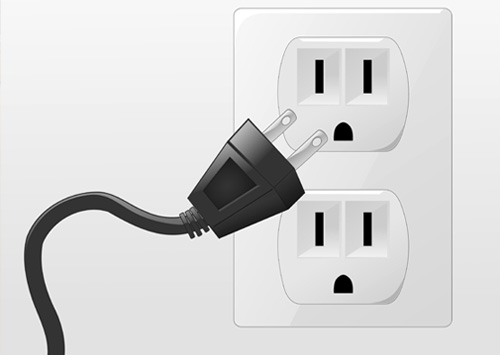 Japan Electrical Outlets
When traveling to a different country you'll definitely want to look up what voltage is used and what electrical plugs are necessary in order to charge all your different devices. In this day and age, we all likely have multiple devices including our phones, cameras, beauty machines and so that we need for traveling. And without the right adapter our products are either not going to work or even be caused to break.
So for those looking to buy adapters here is the information that you will need to know in order to get the right adapter for you. Japan uses a voltage of 100 volt which is different from North America which uses a voltage of 120 and Europe which uses a voltage of 230. Many other places in the world will also use a different voltage so it would be best to look up the voltage in your country first. The Japanese electrical plugs have two pins just like the ones in North America which means that if you are from North America your plugs will fit into the outlets in Japan. But even if it does fit not all American devices are equipped to work in Japan so just to  be safe be sure to get an adapter! And remember that if you plan on buying any devices to bring back to your home country be sure to buy devices that are specially made for oversea tourists!
Also, if you would like to have further information, the frequency f the electric current in Eastern Japan is 50 Herts. Eastern Japan would include places like Tohoku, Tokyo, Hokkaido and Yokohama. Western Japan's frequency of electric current is 60 hertz. The Western areas would include places like Kyoto, Nagoya, Osaka, Shikoku, Hiroshima, and Kyushu. However, the frequency in the different areas are not as important as most electrical devices are not affected by the difference in frequency.
If you are looking to purchase an adapter some of the places I recommend getting one at would be either at the airport when you arrive or an electricity store. Some of the most famous electricity stores include: Yodobashi Camera, BIC Camera, and Yamada Denki.
If you are interested in renting a pocket wifi device or a prepaid SIM card rental take a look at the following link for more information: https://www.genkimobile.com/