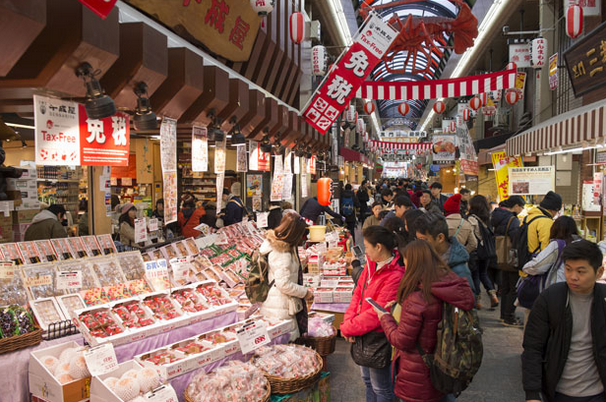 Japan Shopping Guide
The shopping in Japan is pretty amazing. The sales staff are very polite and helpful which makes for a very good shopping experience. Hardly will you every come across a rude staff. Japan is known for having the best customer service and they really do live up to the standards. There are an increasing number of shops that will have at least one person who can speak English or somewhat speak English but for the most part a Japanese staff will just do their best to help you out.
Usually department shops will open around 9 am or 10 am and close around 8pm or 10pm depending on where you are. If you are in a bigger city then there are usually a lot of things open until 10am. And shops in bigger cities are usually always open on the weekends and even on national holidays. But this is usually only the case for bigger stores and department stores and so on.
When you walk into a shop, restaurant, cafe etc you will most likely be greeted at the entrance. At least one person or every staff will yell Irashaimase! Do not be alarmed when they start yelling at you. This is not meant to be rude or to scare you off. They are actually greeting you and welcoming you into the shop. You are not expected to respond to this so you can just give them a smile or say hello. They will usually proceed by asking how many seats you would like if you are in a restaurant or cafe.
The consumption tax, aka sales tax, in Japan is 8% for all items. Before, stores had to show the price after tax so that there was no confusion but some shops do not display the included price anymore. However, you will find that most shops will display the original price in black and then underneath the price including the consumption tax in red letters.
There are a lot of shops now that have tax free shopping for foreigners. And there will usually be a tax free sign to let the customers know that it is. For those who do not know the tax free shopping applies to people who who purchase over 5,000 yen in a given store. There is usually either a tax free counter or they will do it in the store you are in. A passport is also required so that they can check when you entered the country. For more information on Tax free shopping make sure to go check out my blog with more detailed information that you'll need to know.
For the payment option, cash is the most common form of payment. There are more places now that accept credit cards but it would be best to carry around cash with you or ask if they accept credit card before going in. You can easily find ATMs for foreign banks at convenience stores or post offices. So you really shouldn't have any trouble finding a place to withdraw your money. For the shops that do accept credit card payment the following are the ones that are most widely accepted: Visa, Mastercard, JCB, American Express and Union Pay. Traveler checks are not something that is common in Japan. You may find that some department shops or big electronic ships will accept travellers check but it really isn't common.
If you have a Suica or Pasmo card then you can usually charge these and then they can be used at a lot of shops around the city and they can be used to pay from a train ticket. The IC cards are pretty convenient for people who are too lazy to get their wallets out or if you don't want to travel with your wallet then you can just have the IC card with you.