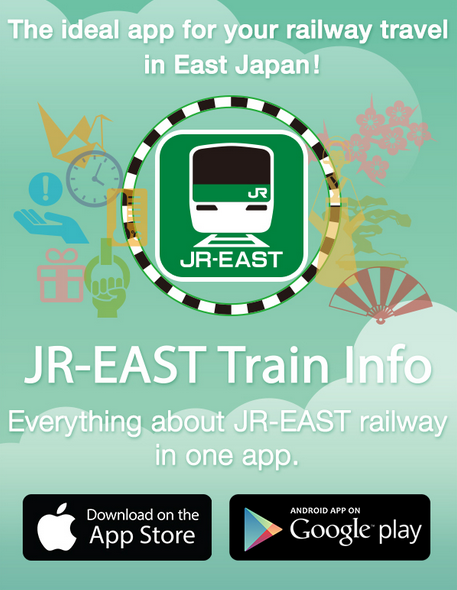 JR Train Map Guide
Now if you're reading this blog, then you've mostly already bought your ticket to Tokyo and are now doing your research on how to get around Tokyo. Well, if you've already read a few websites i'm sure by now you'll know that for most of your commute you'll be riding either the JR trains or the subway. In this blog post, i'll be writing about the JR trains only but you can check out my blog post about the metro subway for more information.
If you are wondering if there are other ways to travel in Tokyo other than by train then yes there is but that would be by walking or taking a taxi. But walking from place to place can be pretty far and will take up a lot of your time and you'll find that taking a taxi from place to place can also be very costly.
How do I get to the JR station?
(pc: https://japanvisitor.blogspot.jp/2016/04/busta-shinjuku-opened-today-brand-new.html)
If you are staying in a hotel or an airbnb it would probably be best to stay in one that is near a station. Your hotel or airbnb will have the information on where the closest JR train station is. If you are wondering, in my opinion, Shinjuku station is the best area to stay when you are traveling in Tokyo as it is one of the major stations in Tokyo and so has almost every line stopping at this station.
You'll know immediately whether it is a JR station or the metro as there will be a huge sign by the station. And if you are inside of the station there will always be signs pointing in the direction of the JR line or metro. Make sure that if you are at a station with both JR and metro that you buy the train ticket from the correct ticket machine (ex. if you are riding the JR then buy from the JR ticket machine and if you are riding the metro then buy a ticket from the metro ticket machine).
Buying a train ticket
(pc: https://matcha-jp.com/en/1349)
Buying a train ticket may look tricky and overwhelming especially with the train map up above with all the different lines and train stations. However, to make things a little simpler the ticket machines do function in English. So first, select English which is usually located in the right corner. Then you can select ticket. You will then see boxes with numbers on the screen. These numbers are the prices of the tickets for each location. By figuring out the price of the station that you are trying to get to you can look at the map that is located above the ticket machine. Most stations will have the map in both Japanese and English. Another way to figure out the price is to download a JR train app on your phone. Most apps will allow you to put the name of the station you are currently at and then the name of the station you want to head to. Then it will usually show which lines to take and how much the tickets cost. And if you are transferring lines there is a button on the screen that says transfer and you have to pick the corresponding transfer line. If you are transferring from JR to Metro then you will have to buy another ticket once you get to that station.
Suica and Pasmo
(pc: http://cre-hikaku.com/column/7327)
First of all, there is no real different between these two IC cards. The only difference is that the Suica is sold by JR and the Pasmo is sold by metro. They both work the same way so all you have to do is go to a station and purchase the IC card at the counter. The cost is 500 yen but you can return it once you are done traveling and get your 500 yen back. Once you receive it you can either charge it when you buy it and then fill it up at any ticket machine. In my opinion this is the best option for travellers as you do not have to figure out how much the ticket is each time and you do not have to deal with the hassle of buying a ticket each time. The Suica and Pasmo can be used for both the JR and Metro so it is extremely convenient.
My most recommended app for when traveling throughout Tokyo would be the JR East Train app.
(pc: http://www.jreast-app.jp/sp/en/)
If you are looking to rent a pocket wifi device or a prepaid SIM card in Japan take a look at the following website: https://www.genkimobile.com/