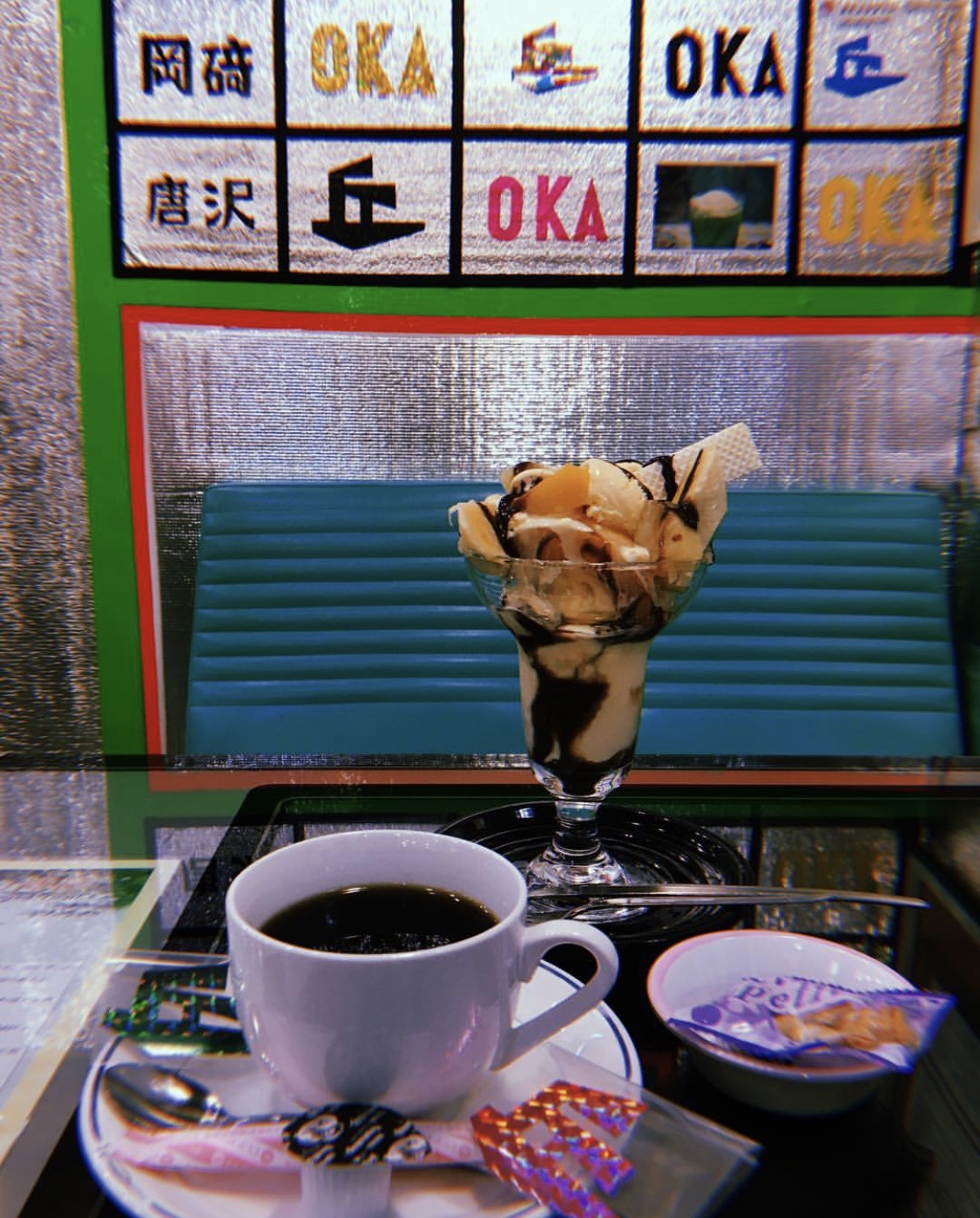 Kissa Oka (Instagram Spots Japan)
The Aichi Prefecture is known to be the kissaten kingdom. For those of you who do not know what a kissaten is it is a traditional Japanese coffee shop. It is estimated that there are about 9,000 kissaten coffee shops in the Aichi prefecture. Out of all of the kissaten in Japan, kissaten Oka stands out because both it's interior and exterior is known for being extremely unique.
Access:
Higashi Okazaki station is the closest station and from here it is about a 5 minute walk to Kissaten Oka. Take the north exit and turn left. Keep walking straight until you see a ramen shop on the right hand side called つけ麺ラーメン then turn right. Keep walking straight across the bridge. Right after you get off the bridge take a left. Keeping walking straight and take the third right and then on your right hand side you will see Kissaten Oka.