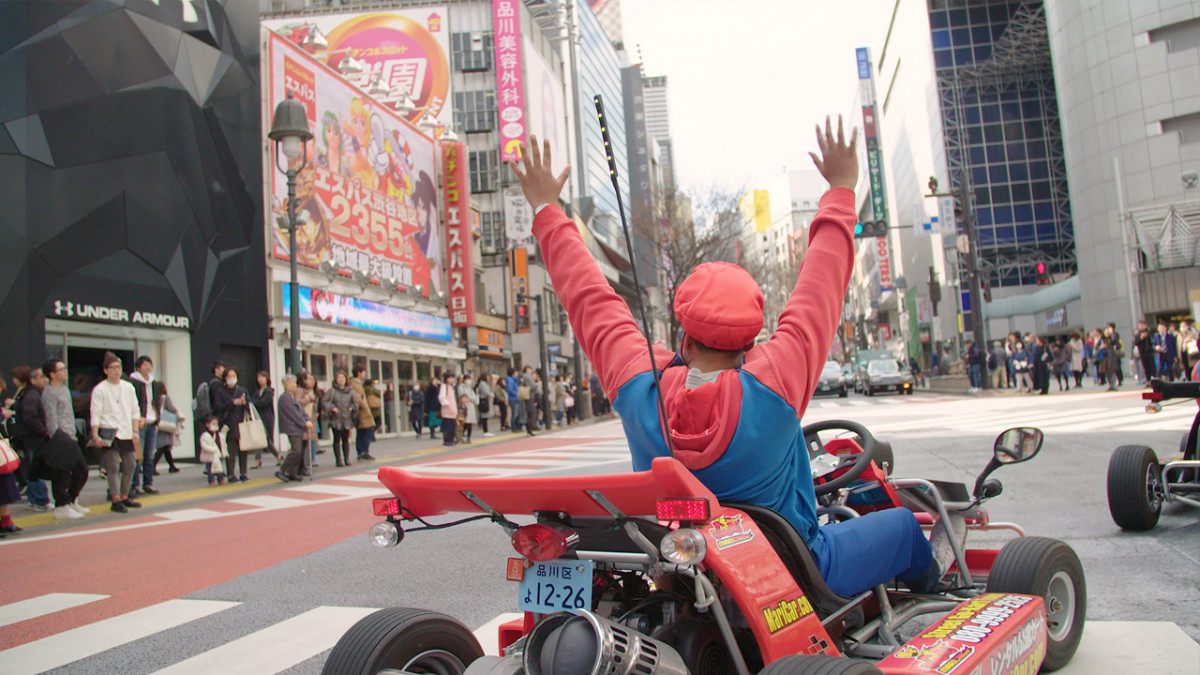 Mario Kart in Japan
I'm sure that at one point you have seen people driving around in go karts around Tokyo dressed as characters from Mario kart. Perhaps you saw it on social media or you came across it when doing your research about Tokyo. So if you are planning to go to Tokyo and you are wanting to experience this then here is all of the information you'll need to know.
There are a few different places that have this Mario Kart service so you can check them out but the one that I will be reviewing is the Mario Kart Shinagawa Store and it is located about a 10 minute walk from the Kita Shinagawa station.
Before you arrive you need to make a reservation. And when you make your reservation you can choose which course you want to take. For example, you can choose the Odaiba – Tokyo Tower to Roppongi to Shibuya route.
When you arrive at the store you can choose which costume you want to wear. Depending on the shop that you go to they may have a few different costumes that are not one of the Mario characters.
Once you will arrive you will also have to show them your valid drivers license and then you will have a guide who will guide you around the city.
If you choose the Odaiba route then your first destination from the shop will be Odaiba. It depends on what time of the year you are going but if you are going to do the Mario Kart during the winter season then make sure to dress appropriately because it will be very cold. And during the summer it will be very hot so make sure to bring a lot of water and sunscreen!
When you arrive in Odaiba you will go around the Fuji Television to go to one of the best points in Odaiba. You'll then get a break time to take some pictures with your costumes on.
Next stop is Tokyo Tower! I went at night so we were riding around just as the Tokyo Tower lit up. It is a beautiful sight to see. Just like in Odaiba you will be making a stop here and will be given some time to take pictures again.
On the way to Shibuya you'll pass by Roppongi. During the Spring time you will drive past all of the beautifully blossomed Cherry blossoms and then during the winter time you will drive past the illumination. The illumination was absolutely stunning because you will see all the decorated trees and Tokyo Tower too!
And the very last stop is Shibuya! The place is super crowded especially at night and you will have a lot of people staring at you and taking pictures of you so get ready to pose for a lot of pictures.
You'll find that you will attract way more people in Shibuya then you do in any of the other places that you drive by.
So if you want to have a little fun when driving around all of the sightseeing spots in Tokyo then this is a fun way to do so. It is very popular though so make sure to make the reservation ahead of time.
The full tour is about 3 hours but there is also a two hour course for those who think three hours is a little too long.