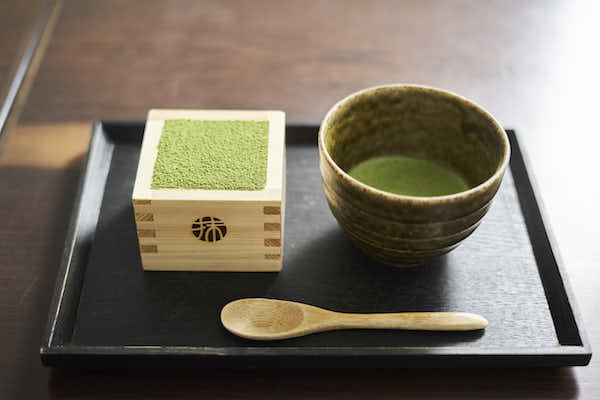 Popular Matcha Sweets Japan
Popular Matcha Sweets Japan
Chacha No Aida (Omotesando)
They are popular for having matcha sweets here. And as it is located in Omotesando it is a very popular location for girls to go on their girl dates. Their most popular desserts on the menu is the matcha parfait and their matcha mochi dessert.
(https://retrip.jp/items/21735675/)
(https://retrip.jp/items/21735675/)
Matcha kit kat
Kit kat, for as long as I can remember, has always been a popular treat amongst children, teens and adults. In most countries you'll usually only find the regular kind, however, Japan has the most amount of different flavors. Probably a lot of them are flavours that you didn't even know existed. They also usually have different flavoured kit kat depending on the season. The ones that you can find year round are the regular kit kat, strawberry, and matcha. The matcha kit kat are by far the most delicious out of all of the different kit kat flavours. So much so that you can pretty much find them anywhere now. If you are looking for some things to bring back to your friends back home your friends will definitely love you if you bring the matcha kit kat back to them.
(https://yunomi.us/27020/the-two-matcha-green-tea-kit-kat-chocolate-wafers-from-japan/)
Kyo Hayashiya
This is another popular sweets cafe in Ikebukuro, Tokyo. They are most famous for all the different types of matcha parfait that they have. If you'd like to get a taste of matcha with some traditional Japanese sweets then this is a great place to get a taste of both.
(https://tabelog.com/tokyo/A1305/A130501/13116151/)
(https://tabelog.com/tokyo/A1305/A130501/13116151/)
Nanaya Suzukien
If you love matcha ice cream then this place is a must if you are  in Japan. It is pretty much heaven for all you matcha ice cream lovers. There are a bunch of different levels of match flavours which goes from light to rich flavoured matcha ice cream. The ice cream that is the richest is a bit strong and bitter but still very delicious. You can try out samples before getting a scoop so make sure to try out the different ranges of matcha flavours!
(https://www.imgrum.one/hashtag/suzukien)
(https://joyssan.wordpress.com/2017/06/09/suzukien-x-nanaya-strongest-matcha-gelato-world-japan-tokyo/)
Kaminarimon Matoi
If you are near Sensoji/Asakusa Shrine then you will definitely want to check this place out. They have the shop beautifully decorated in a traditional Japanese style and are most well known for their traditional matcha green tea. During the summer they also have a super cute shaved ice that is in the shape of a polar bear.
(http://www.kaminarimon.jp/)
(https://www.instagram.com/p/2DWx3YzMow/)
Maccha House
The first Maccha house actually opened in Singapore and then the next few were opened in Hong Kong, Taiwan and then finally in Japan. There are about 9 Maccha House shops across asia and has become a super popular. There are various different matcha sweets and drinks that you can choose from but their most popular dessert is the Uji matcha tiramisu. It is served in a traditional Japanese wooden box and wooden spoon which goes along perfectly with the beautiful green colour of the matcha tiramisu.
(https://gurutabi.gnavi.co.jp/a/a_1733/)
If you are interested in renting a pocket wifi device or a prepaid SIM card make sure to check out the following link for more information: https://www.genkimobile.com/