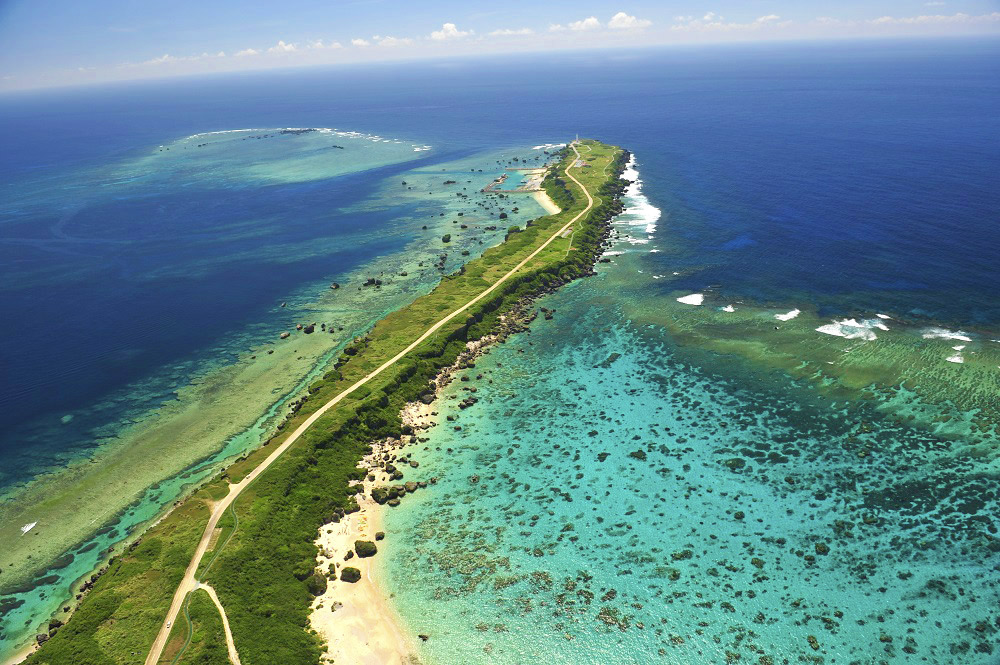 Scenic Spots and Cuisine of Miyakojima 
Scenic Spots and Cuisine of Miyakojima 
As you may know Okinawa is an extremely popular place to visit. Not only just for tourists but also for everyone across Japan. The reason why people love it so much is because it is warm year round so people like to go to Okinawa to escape from the cold weather. Plus it is the place to go to if you need to relax on the beach while sipping cocktails and beers.
In the previous blog I have mentioned some of the most popular beaches to visit if you plan on going to Miyakojima. And in case you haven't read the first blog you should know that Miyakojima is the main island of Okinawa. The beaches in Miyakojima are beautiful and there are also popular snorkelling spots as well so if you want to know more about this then make sure to go check out the first blog.
(source: https://www.nanseirakuen.com/en/blog/miyakojima/blog_higashi-henna-zaki_17re.html)
Some of the most scenic spots you should go to in Miyakojima is Higashi Hennazaki. This is a beautiful cape and it is located on the southeastern top of Miyakojima. The Japanese government deemed this spot as one of the top places of scenic beauty in 2007. There is a lighthouse with an amazing cape and emerald blue ocean surrounding it. This place is also known for being a great place to go to for stargazing.
(source: https://en.activityjapan.com/column/2018_ajpush_hislealeabus/)
One of the longest toll free bridges in Japan can be found in Miyakojima as it connects the main island to Irabujima. This bridge is called the Irabu Ohashi and it goes on for 3540 meters. This bridge which stretches across the beautifully blue ocean is a view you'll want to see. It's absolutely incredible to see how long a bridge could be.
There is a place called 17 end that is located on the west side of the SHimojijima Airport. During a low tide you can walk on the white sand.
Now on to some of the most delicious foods that you can find in Okinawa. Okinawa cuisine is very different from the food that you will find in places like Tokyo, Osaka, Kyoto etc. And here are some of the things that you should try out when you are there.
(source: https://www.fotolia.com/tag/%22miyako%20soba%22)
Miyako Soba is a must when visiting Miyakojima. This is a dish that uses straight noodles which is slightly different from Okinawa soba. There is another noodle dish called gugakre which contains pork ribs and kamaboko with noodles underneath.
Miyako beef is the brand name cattle of this island. It is scarce so that is why you can usually only taste this beef when you are in Miyakojima or Okinawa. The Miyako beef is very sweet and has a very savoury flavour so if you get the chance make sure to try it.