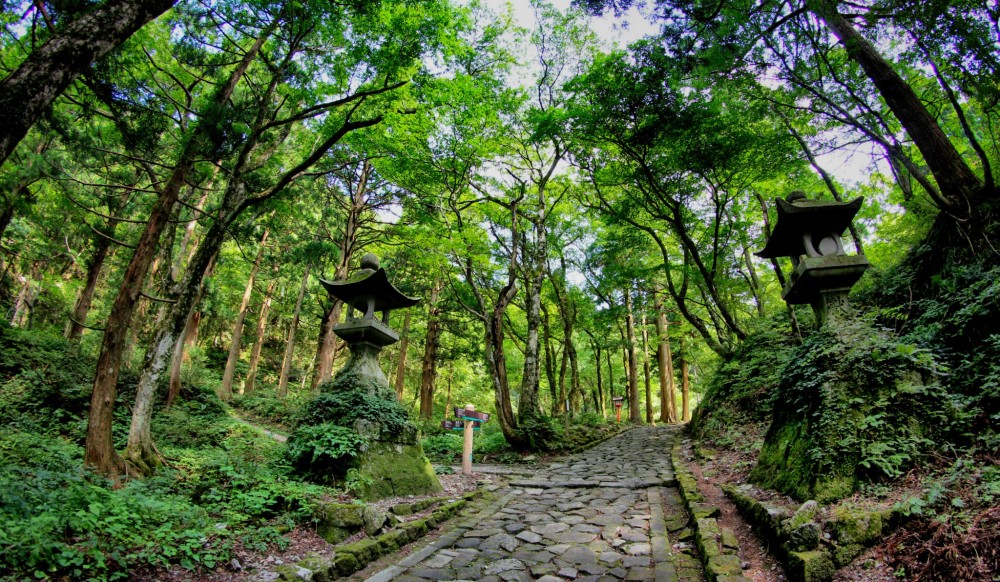 Mount Daisen History and Culture
Mount Daisen History and Culture
Mount Daisen is often said to look a lot like Mount Fuji when viewed at from a certain angle and therefore was given the nickname Hoki Fuji. Mount Daisen is a mountain that is located in the west of Tottori and it is about 1729 meters above sea level. This mountain is very well known and is said to be the mountain inhabited by deities and is said it is nurturing sangaku shinko which is a Japanese belief which reveres nature as a deity.
(source: https://en.japantravel.com/tottori/tottori-mount-daisen-adventure/31013)
For more than 1300 years the Mount Daisen has been regarded as a place of worship. There are a bunch of different small temples related to the Daisen Temple. Every year there is a torch parade festival and the starting point of the procession is Ogamiyama Shrine's Okunomiya which is famous for enshrining the Okuninushi no Kami. This kami is known for being the deity of rich harvest and prosperity and is also known for being able to drive away evil spirits.
(source: https://en.japantravel.com/tottori/tottori-mount-daisen-adventure/31013)
In Japan one of the most historical documents is the kojiki and the Nihon Shoki and the Okuninushi is described in both of them. Which shows how much importance this deity has in the Japanese history.
Shinto and Buddhism were once closely intertwined in ancient Japan. The Buddhist teachings along with the Shinto views spread together across Japan and became well known. During the Meiji Period, Shintoism and Buddhism were separated but the syncretic religion still remaind throughout Japan and this includes Mount Daisen.
(source: https://travel.gaijinpot.com/mount-daisen/)
If you have read about the Mount Daisen festival then you will know that every year there is a huge torch parade that takes place. And the Daisen Temple hosts a bunch of different events like stage performances, the Daisen Gotochi Gourmet Festival. There are lots of different foods that you can try as well so it's a great way to try all of the local dishes.
There are tons of delicious snacks that you can find like soft-serve ice cream which is made from the local milk. There is also taiyaki which for those of you who don't know what taiyaki is it is a fish shaped pastry with sweet red bean paste inside of it. There is also takidango which is toasted dumplings filled with sweet red bean paste.
For those of you interested in taking part in the parade then you should register at around 1pm so you'll need to get in line to get a torch ticket and there will be a fee of about 500 yen per person. From there each person will get their torch around 3:30pm. You'll need to get your torch by at least 6pm and then you'll need to head over to the Ogamiyama Shrine's Okunomiya. The parade will start at 7pm.