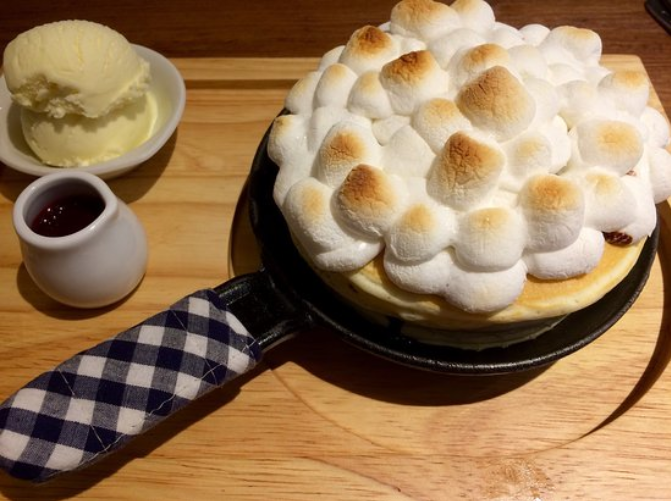 Must Go Restaurants in Osaka
Must Go Restaurants in Osaka
As i'm sure that many of you are aware Osaka is the place to go if you are a foodie. If you walk around Osaka you'll just see restaurant after restaurant after restaurant. There are just streets and streets filled with a bunch of different eateries. It can be pretty overwhelming with all the different options so I would definitely recommend doing your research before going to Osaka if you want to have the best food experience.
So here's the ultimate guide you need to know some of the restaurants worth visiting during your time in Osaka.
(source: https://creativemogumogu.com/going/ajinoya/)
One of the must eat dishes to eat in Osaka is Okonomiyaki. And the restaurant that is listed on the Michelin Guide in 2016 is the Ajinoya. Ajinoya was established over 65 years ago and they are famous for their soft and fluffy textured okonomiyaki. Their most popular okonomiyaki is the one made from squid, octopus, shrimp, mined beef and pork. These ingredients are mixed with sweet crunchy cabbage.
(source: https://www.tripadvisor.jp/LocationPhotoDirectLink-g298566-d6065642-i285056156-Fukutaro_Umeda-Osaka_Osaka_Prefecture_Kinki.html)
Okonomiyaki is obviously a very popular Osaka dish but another popular dish is the Negiyaki which is fried leek. The best fried leek can be found at Fukutaro. Negiyaki is small cut leeks fried with flour and meat and is usually dipped in soy sauce. If you are going to try this dish it is a must to go to Fukutaro. Another popular way to eat this is to squeeze some lemon on it which gives it a refreshing taste.
(source: https://www.tripadvisor.jp/LocationPhotoDirectLink-g298566-d7739095-i251583134-Pancake_Cafe_Mog_Namba-Osaka_Osaka_Prefecture_Kinki.html)
If you love pancakes go check out the pancakes at the Mog Pancake Cafe. This cafe will definitely satisfy your sweet tooth. Mog Pancake Cafe was the first ever cafe in Osaka to open that specializes in pancakes. It is topped with whip cream and there is a side of syrup served with the pancakes.
(source: https://tabelog.com/osaka/A2701/A270202/27051667/)
Atchichi Honpo is an amazing Takoyaki shop located right in the heart of Dotonbori. There are a bunch of different takoyaki toppings/flavours but the most popular is the Soy Sauce topped with Mayonnise Tokoyaki and it is only 500 yen. Many takoyaki shops don't have a seating area but this one has a small seating area.
(source: https://tabelog.com/osaka/A2701/A270101/27003232/)
For all you ramen lovers if you are in Osaka you really need to drop by Ramen Yashichi for a bowl of ramen. There is a popular website for ranking restaurants called Tabelog and it was listed as the 39th top ramen restaurant out of the top 50 ramen restaurants. As it is a very popular restaurant when you go to the restaurant you'll be given a ticket with a time frame in which you can return this way you won't have to wait in line for a long time.
(source: https://www.tripadvisor.jp/Restaurant_Review-g298566-d8619919-Reviews-Umeda_Kamatake_Udon-Osaka_Osaka_Prefecture_Kinki.html)
A three minute walk away from the Umeda Station is the Umeda Kamatake Udon which is some of the best udon that you will find in Osaka. This place also has a very retro atmosphere so for those looking for a retro place to dine at with good food this is the place to go to. Their udon noodles are thick and the soup has a Kansai flavour. Reviewers of this restaurant highlight the tempura at this restaurant.
(source: http://vivnik-photography.blogspot.com/2016/05/kamukura-ramen-osaka.html)
Another popular ramen shop is the Dotonburi Kamukura Ramen. It is a popular local ship and the ramen has a large amount of cabbage in the soup which gives it a unique taste. They originally created this ramen to attract women and children. The other unique thing about the ramen here is that they use Dolce Pork that they bring in from Italy.