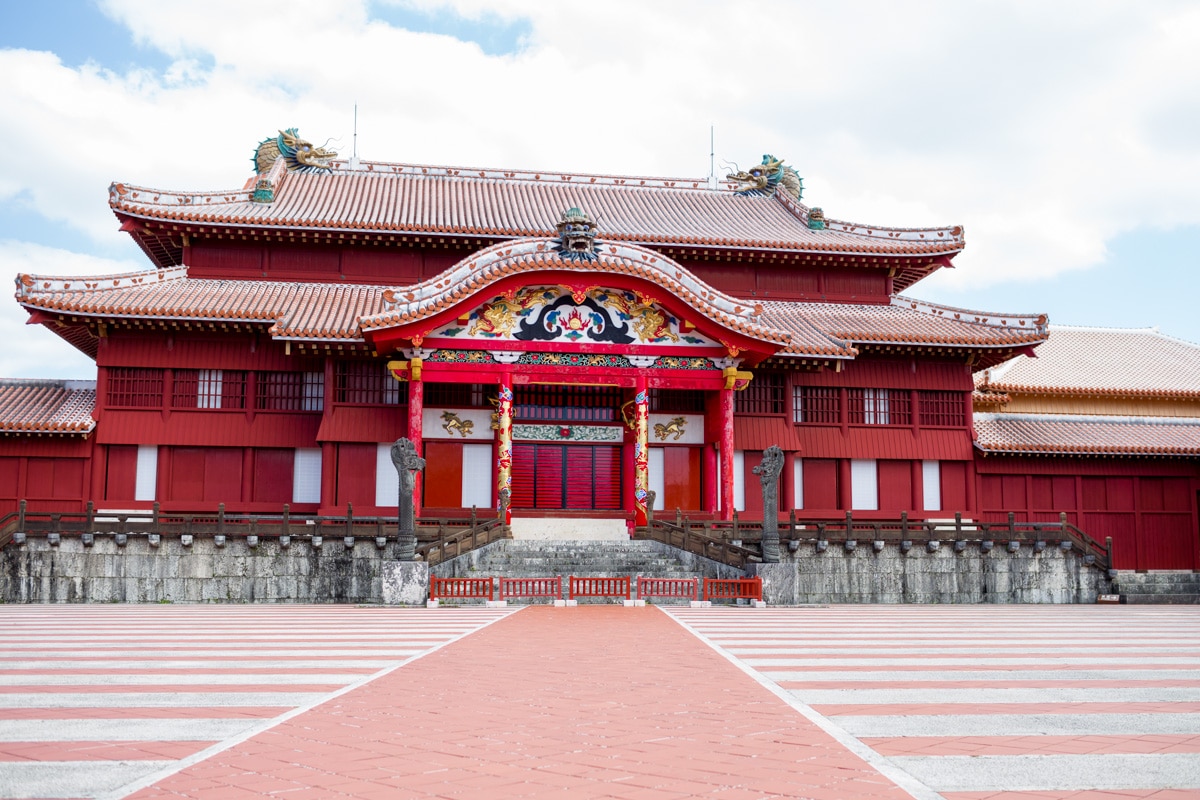 Naha Okinawa Guide for Tourists 
Naha Okinawa Guide for Tourists 
Naha is one of the most densely populated city of Okinawa. There are lots of things to see, do and eat in Naha so here is a guide that you can use to make the best out of your trip to Naha. Naha has a metropolitan feel to it and has a lot of sightseeing areas. And the great thing is that they have a Monorail system which you can use to move from place to place through the city.
(source: https://okinawahai.com/shuri-castle/)
One of the things that I would recommend doing is visiting the Shuri Castle Park which is a World Heritage Site. This place was used as the court during the Ryukyu dynasty which was a dynasty that ruled for over 450 years. Once you pass through the Shurei Gate you'll arrive at the main building which is the vermillion lacquered building.
There is an admission fee to enter and once this is paid for you ca go inside to see the king's throne and the Queen's chambers for about 60 minutes. There are a bunch of the other objects and items that you can see as well. It's a great place to go if you want to experience the history of the Ryukyu dynasty era.
(source: https://cometojapankuru.blogspot.com/2016/03/special-kokusai-dori-international.html)
The next place I would recommend visiting is the Naha International Street. Because of its instantaneous reconstruction after World War II it was known as the miracle mile. There are los of souvenir shops and restaurants to shop at and it is the spot to go to as a sightseeing spot in Okinawa.
The Makishi Public Market and Don Quijote are some of the most visited spots on the International Street. If you go at night there are lots of izakaya's that you can go to where you can listen to traditional Okinawa songs being played with Shamisen players.
In Naha Shintoshin there is a museum called the Okinawa Prefectural Museum and Art Museum  which has been designed to look like a castle ruin in Okinawa. There are a bunch of different exhibits including subtropical nature of Okinawa, the history and culture of the Ryukyu dynasty.
There are also displays of different artwork by artists inside and outside of the prefecture. Every season the exhibits change and there are Japanese sstyle kimonka homes and art pieces outdoors that you can see as well.
(source: https://www.japanhoppers.com/en/kyushu_okinawa/naha/kanko/1974/)
The Makishi Central Market is a great place to go for a stroll. The first floor of the market sells fresh fish and meat that has a bunch of colourful fish and very unique seafood. The second floor has lots of different restaurants serving delicious Okinawa cuisine foods and seafood. The market has a retro vibe and there are standing bars and izakaya's where you can get a glimpse of what daily life in Okinawa is like.