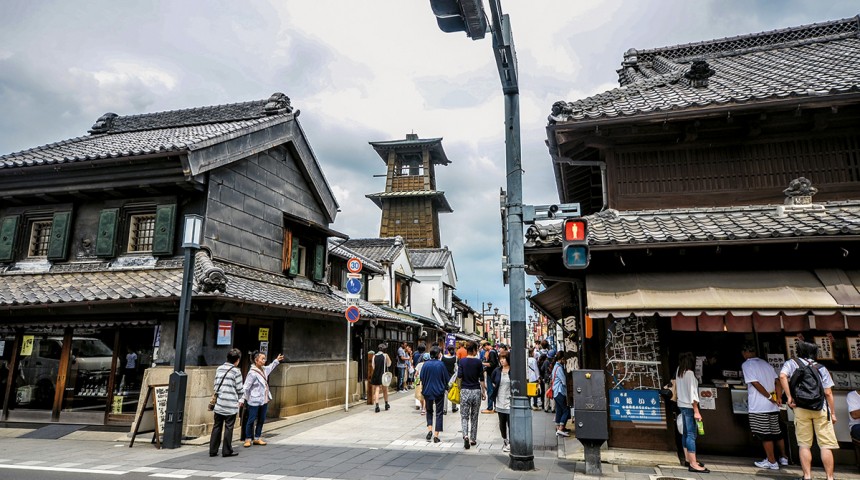 Old traditional towns in Japan
Old traditional towns in Japan
Japan definitely has many modern cities but there are also a whole bunch of old towns that have been very well preserved. And although all the modern cities are cool and you should definitely go there you will also want to see and experience what Japan was like during the olden days. So now let's get into all the places that I recommend you visit.
(picture source; http://japantraveleronline.com/featured/selection/shirakawa-go/index.html)
The first place I would recommend is Shirakawa-go in Gifu. This is a historic village that is near the Shogawa river valley. It is a town that stretches across to the border of Gifu and Toyama prefecture. The thing that this town is most well known for is the roofs of these houses. It was designed to withstand heavy snowfall during the winter time. The designs of the houses have not changed so it is really a great and different experience to see as it is so different from the other Japanese styles houses.
(picture source: https://metropolisjapan.com/back-time-kawagoe/)
The other place that I would recommend is Kawagoe in Saitama. This city is known as being the Little Edo because of all of the historic buildings. During the Tokugawa Shogunate the Kawagoe Castle was the headquarters of the Kawagoe Domain. In 1871 Kawagoe was the capital city of Kawagoe Prefecture and then in 1871 to 1873 it became the Iruma Prefecture and after that it finally became a part of Saitama. The sweet potatoes that are grown in Kawagoe is what it is most famous for as well. You can visit an area called Candy Sweet where they sell a bunch of sweet potato treats. There are sweet potato chips, coffee and even sweet potato beer that you can get.
(picture source: https://en.japantravel.com/okayama/dusk-in-the-kurashiki-bikan-quarter-okayama/19846)
Kurashiki in Okayama is also a very great place to visit if you want to visit a well preserved old town in Japan. In Okayama prefecture, Kurashiki is the second most populated city. It is most famous for it's Kurashiki BIkan which is it's historical quarter. During the Edo period, the town was controlled by the Tokugawa Shogunate and was a very successful town. Kurashiki was the place to buy goods and materials and was under the leadership of local merchants. Everything about this place is amazing, the townscape has a traditional atmosphere and the houses are all such historic sites.
(picture source: https://tokyobling.wordpress.com/tag/kakunodate/page/2/)
Kakunodate is a former castle and samurai castle town in Akita prefecture. The castle itself is unfortunately does not exist anymore but the town is famous for samurai and also the beautiful weeping cherry trees. The town was first founded in 1620 and since then it has hardly changed. The town is divided into the merchant district and the samurai district. The samurai district has some of the most beautiful architecture. And around late April to early May you will come across some of the most beautiful cherry blossom trees in the historic sites.
(picture source: https://www.ikyu.com/kyoto/)
And of course, the most famous out of all of these places to visit is Kyoto. This is where you will get all of the traditional experience. Although it will definitely be super packed with tourist it's still very worth seeing. The road that leads up to the Kiyomizu dera and the Sannen is called Ninen-zaka and it is an extremely famous sightseeing spot in Higashiyama. There is a narrow pathway that is made with cobblestones and it leads all the way up to the beautiful Kiyomizu-dera Temple. There are tons of historical buildings to see in this area and they are actually protected by the Law for the Protection of Cultural Properties. Walking through these streets make you feel the Edo period so make sure to make a stop in Kyoto!
(picture source: http://zekkeijapan.com/spot/index/265/?language=en)
Higashi Chayagai in Kanagawa is also a great place that is famous for all of the chaya types restaurants from the Edo period. These teahouses (chaya) were known for being places where people were entertained by geisha. It was pretty much designed as an entertainment district and now it has been well preserved for people to visit. But most of these teahouses were made into restaurants, cafe and shops but there are two teahouses that are still open to the public. One of these teahouses is called the Shima Teahouse and the other is the Kaikaro Teahouse. I've written another blog about things to do in Kanazawa so for more information make sure to check out that blog.