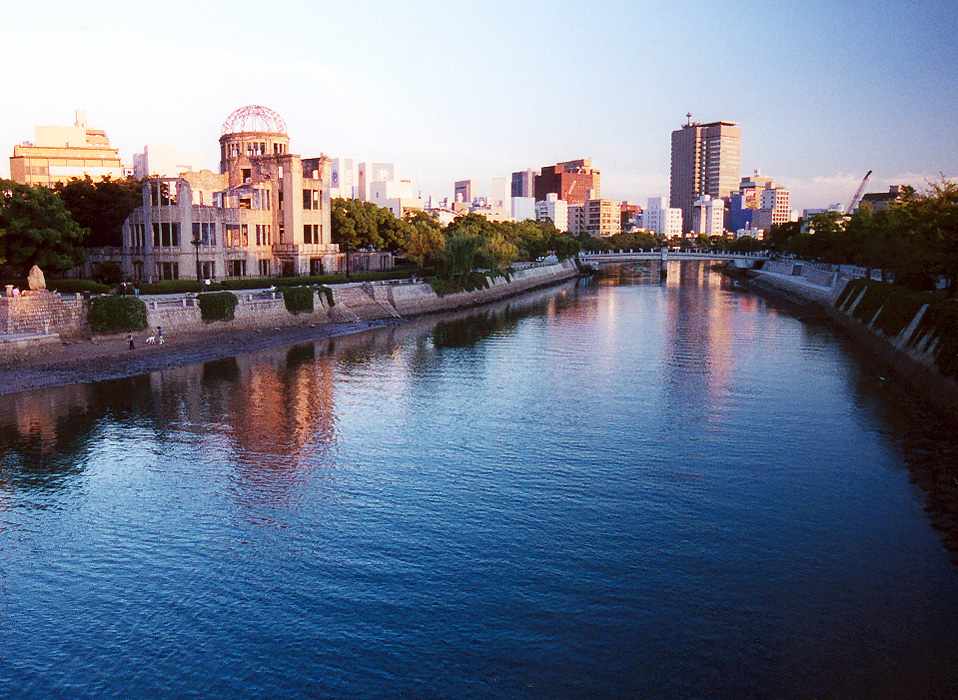 One day Itinerary for Hiroshima
One day Itinerary for Hiroshima
I admit that Hiroshima is probably not one of the most popular cities to visit when traveling to Japan as if people have time to travel to other cities other than Tokyo their top choices are Kyoto and Osaka. But if you have the time and especially if you have a JR Pass then I would definitely recommend going to Hiroshima even if it's just for the day. So if you can make time to go to Hiroshima then here is the ultimate one day itinerary to get a taste of what Hiroshima is like.
Hiroshima is located along the coast of the Seto Inland Sea and is most famously known for the very first city in history to be hit by an atomic bomb during the Second World War. This beautiful city has now recovered from the nightmare and is now a city that has tons of charming points with great food and beautiful sightseeing spots.
(source: https://www.thousandwonders.net/Hiroshima+Peace+Memorial+Park)
When you get to Hiroshima, I would recommend starting your day at the UNESCO World Heritage Site the Peace Memorial Park. This park serves as a reminder to people of the tragic atomic bombing. The Atomic Bomb Dome is a spectacular thing to see so make this your first stop when you arrive at the Peace Memorial Park. It is an absolute miracle that the walls of the Hiroshima Prefectural Industrial Promotion Hall are still intact even though it was near the hypocenter of the atomic bomb. And now this Atomic Bomb Dome is one of the most famous icons of Hiroshima.
(source: http://www.richard-seaman.com/Travel/Japan/Hiroshima/AtomicDome/)
Once you have taken a look at the Atomic Bomb Dome and have enjoyed a stroll around the area, which i'll add is absolutely beautiful on a sunny day. The next stop to make is the Peace Memorial Museum. The Museum does get very crowded so if you are going to go I would start my day at the park early because as the day progresses it will become packed with people. When you go around the museum there are headphones that you can get in multiple different languages and take a tour around the museum. Everything that you see in this museum will make you sad. And some of the things that are on display will be disturbing to look at. But you'll definitely learn a lot about how everything happened and the disaster that occurred as a result of this bomb.
The next thing that you'll want to do is grab lunch. Especially after starting your day extremely early you're going to be really hungry. Hiroshima has a bunch of delicious foods that are famous in the prefecture include Hiroshima yaki which is it's own stye of okonomiyaki. Hiroshima is also famous for producing some of the most delicious oysters. So there are lots of restaurants in Hiroshima that use oysters in their dishes. Oysters in Hiroshima are often eaten raw with soy sauce or ponzu or you can eat them deep fried or they are often grilled or served on rice.
(source: https://tictokyo.wordpress.com/2016/02/15/hiroshima-style-okonomiyaki/)
For those who do not know what the difference is between Osaka style okonomiyai and Hiroshima style okonomiyaki it is that in Osaka they mix all of the ingredients are mixed together whereas the Hiroshima okonomiyaki is layered. They both taste similar except the difference is that it is cooked a bit differently. If you have never tried okonomiyaki before I definitely recommend it. It is pretty much a savoury pancake and it is absolutely delicious.
I'm sure that you'll be able to find a lot of different okonomiyaki restaurants while walking around but one place i would recommend going to is the Okonomimura which is a building that has a bunch of different okonomiyaki restaurants on the second floor all the way to the fourth floor. So you can walk around and see what looks good to you. Or you can always try a few different places.