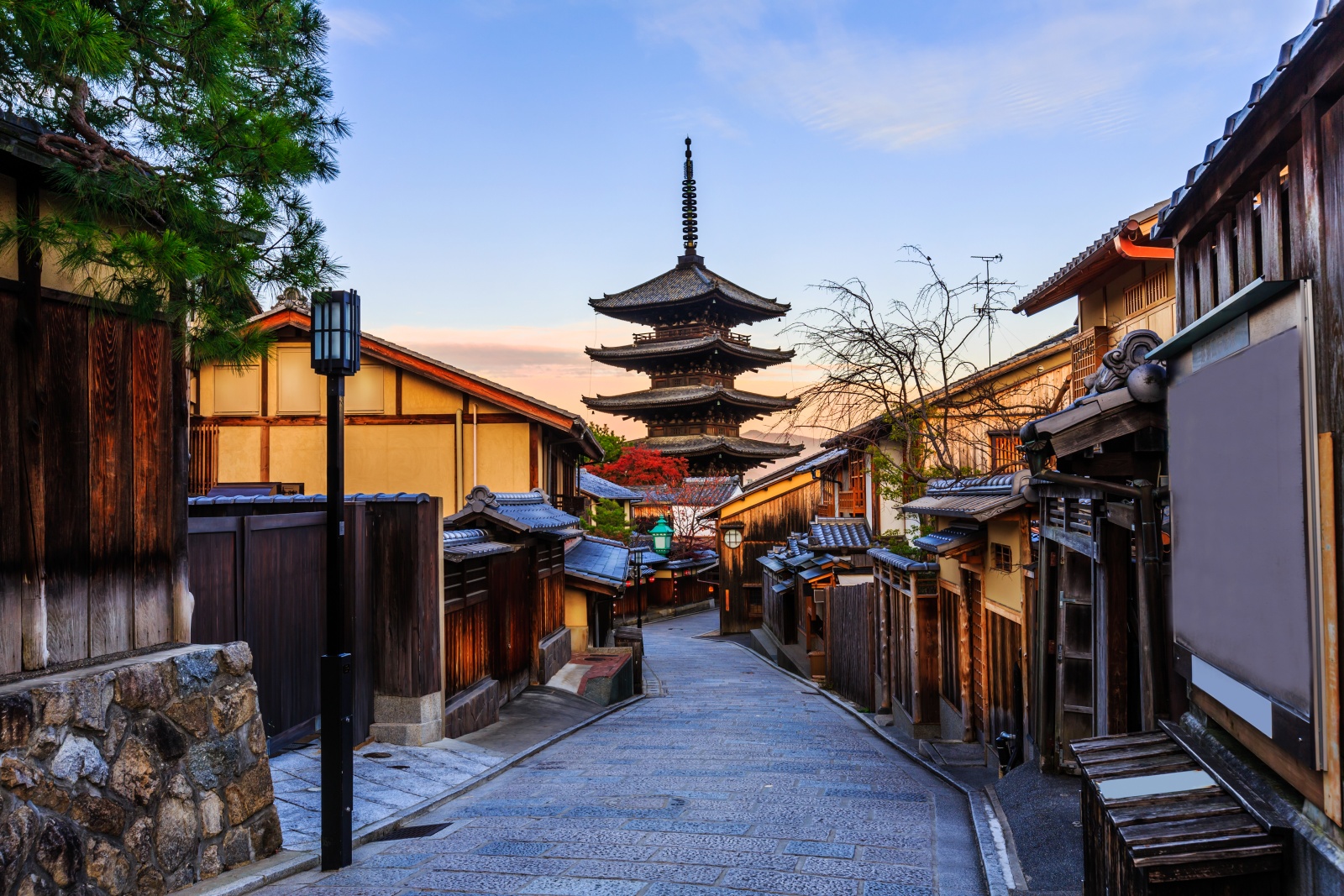 One day Itinerary for Kyoto – Sample 1
One day Itinerary for Kyoto – Sample 1
If you are planning to go to Japan and are planning to go to a few different places in Japan then you'll definitely won't want to miss out on going to Kyoto. Even if you don't have much time I would definitely recommend going to at least Tokyo and Kyoto to get the full Japanese experience. Tokyo and Kyoto are both very different and amazing in their own ways. If you are thinking of where to go in Japan and you're not exactly convinced yet then take a look at the itinerary below and see all the beautiful things that you can see while you are in Kyoto. And if you are here looking for some help with an itinerary then you've come to the right place!
Day 1:
If you are heading to Tokyo from Kyoto you'll want to take the very first train out of Tokyo so that you can spend a whole day in Kyoto. It's only about two hours away by bullet train so it'll be a pretty quick and comfortable ride. If you have luggage with you there are lockers at the Kyoto station that should be big enough to fit your luggage and you can rent it for the whole day.
After arriving at Kyoto or if you are already in Kyoto then you should head to Fushimi Inari Taisha in the early morning. You can wander through the beautiful red torii gates. The Fushimi Inari shrine is not too far away from Kyoto station so I would definitely recommend going to the Fushimi Inari shrine. Plus it is one of the most famous shrines in all of a Japan so if you are in Kyoto it is a must to visit the Fushimi Inari Shrine. There are also a lot of restaurants that you can pop into and some of them are overlooking the forest so it's a great place to relax and grab a bite to eat. From the Fushimi Inari Shrine you can actually catch a bus to the Kiyomizu-dera temple which is one of the most iconic temples in Japan. Kyoto has a lot of very famous and beautiful temples and shrines but they are all different and amazing in their own ways. Kiyomizu-dera is also a World Heritage site that attracts thousands of visitors a day. Unfortunately, it is still under construction at the moment but it is still a beautiful temple to visit.
(picture source: http://ze-ssan.com/item/1447)
From the Kiyomizu-dera you can wander around the area as there are other smaller shrines and temples in the area. You can also walk around the Yasaka street where you can see the beautiful and iconic Yasaka Pagoda. If you're lucky you'll get to see a wedding photoshoot going on with the groom and bride dressed in a traditional kimono. It is a very popular area to get wedding photos taken so there may be a pretty good chance that you'll be able to witness one.
(picture source: https://iki-toki.jp/2728/)
There is also a great place that you can stop by for coffee called Arabica coffee. They have very delicious coffee and it right along the Yasaka street. There is usually a long line of people but it actually doesn't take very long and it is definitely worth the wait. The coffee shop itself is very unique and has a very beautiful modern design.
(picture source: https://www.travelandinspiration.com/destinations/asia/japan/kyoto/yasaka-pagoda-and-sannen-zaka-street-kyoto-japan/)
Also, make sure that you go along Nanezaka street to enjoy the atmospheric ambiance of Gion. You will also come across the Kyoto Starbucks right in this area for those of you who are Starbuck lovers. It is a very Japanese style Starbucks that even has a tatami style area inside. It is very unique and different from most Starbucks that you have probably been to so it's definitely worth even taking a peek at.
From the Nanezaka street you can also make your way to the Nanzen-ji Shrine which was known to once be the most powerful zen temple in Japan. Kennin-ji Temple is also the oldest zen temple in Kyoto and it has a lot of scenic landscapes with ancient wooden hallways and beautiful art that you can enjoy
From there you can make your way back to Kyoto station to grab a bite to eat and get your luggage before heading to your hotel.