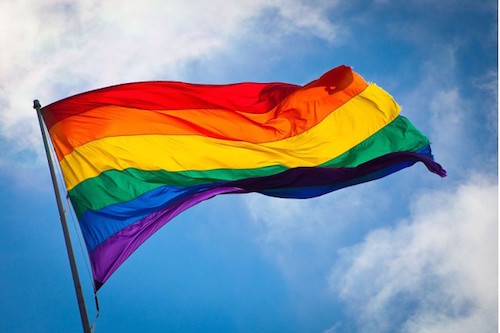 Osaka and the LGBT Community
Osaka and the LGBT Community
Japan is known for being very traditional with strict regulations and very conservative beliefs. Although more of the younger generation are more open minded there are still a lot of people who do not agree with same sex relationships and marriage. And many Japanese people seem to believe in the "perfect family". Because of the strong beliefs in Japan, it is hard for couples of the LGBT to be accepted in many parts of Japan. However, Osaka seems to be one of the cities that is very accepting of the LGBT community.
(picture source: http://hotelkinki.com/en/component/zoo/item/lgbt-osaka-and-hotel-kinki)
There are a huge amount of foreign tourists that come to Osaka as it is one of the major cities in Japan. Although it's not the biggest city it is said to be packed with more than two million inhabitants. Osaka is a great place for tourists to visit as there is a lot of great good and interesting places to visit. There is also a Universal studios theme parks, museums and other historical areas to visit.
(picture source: https://commons.wikimedia.org/wiki/File:Hideyoshi_and_Mitsunari.jpg)
Throughout history, people in Osaka have been known to be very accepting of different types of lifestyles. There is a very famous image of Toyotomi Hideyoshi and Ishida Mitsunari which is intended to convey the homosexual relationship between these two men. There is even some modern media like many, animes and dramas that will from time to time showcase stories about same sex love.
Japanese law provides for a lifestyle of freedom for all but this is still very new in Japan. And there are also still many conservative groups which are not able to comprehend such a diverse culture as many people are starting to shift their views. But there was a huge change that was made for the LGBT community that started in Osaka. Osaka became the first province in Japan to allow same sex couples to become the legal guardians of children. Japan has an old tradition of families needing to be perfect. Perfect meaning looking all happy from the outside and also having a dad and a mom. However, now there is no longer a belief that only heterosexual parents can care for children. Whether it is two men who want to be fathers or two women who want to be mothers, as long as they are devoted to taking care of the child then that is the only qualification required.
(picture source: http://www.city.osaka.lg.jp/asahi/page/0000406230.html)
On March 1st, 2015, the law in Japan on child custody had changed. Megumi Fuji, who is the leader of the Rainbow Foster Care, launched a pledge to allow people of different lifestyles an equal opportunity. And therefore, they chose Osaka as the city to launch this project because it was believed that Osaka's population was most well known for having mixed cultures and opinions. The first couple that was given the privilege to adopt a child was in Osaka. A 30-year old and 40 year old male couple who were thrilled to be able to become parents.
Hopefully more people in Japan will become more accepting of the LGBT community. Maybe it will not be anytime soon but hopefully there will be slight changes to people's views as the years go by so that every couple can have the same equal chance to have an "ordinary" life in Japan.
If you are interested in renting a pocket wifi device or a prepaid SIM card during your trip to Japan then make sure to check out the Genki Mobile website: https://genkimobile.com/