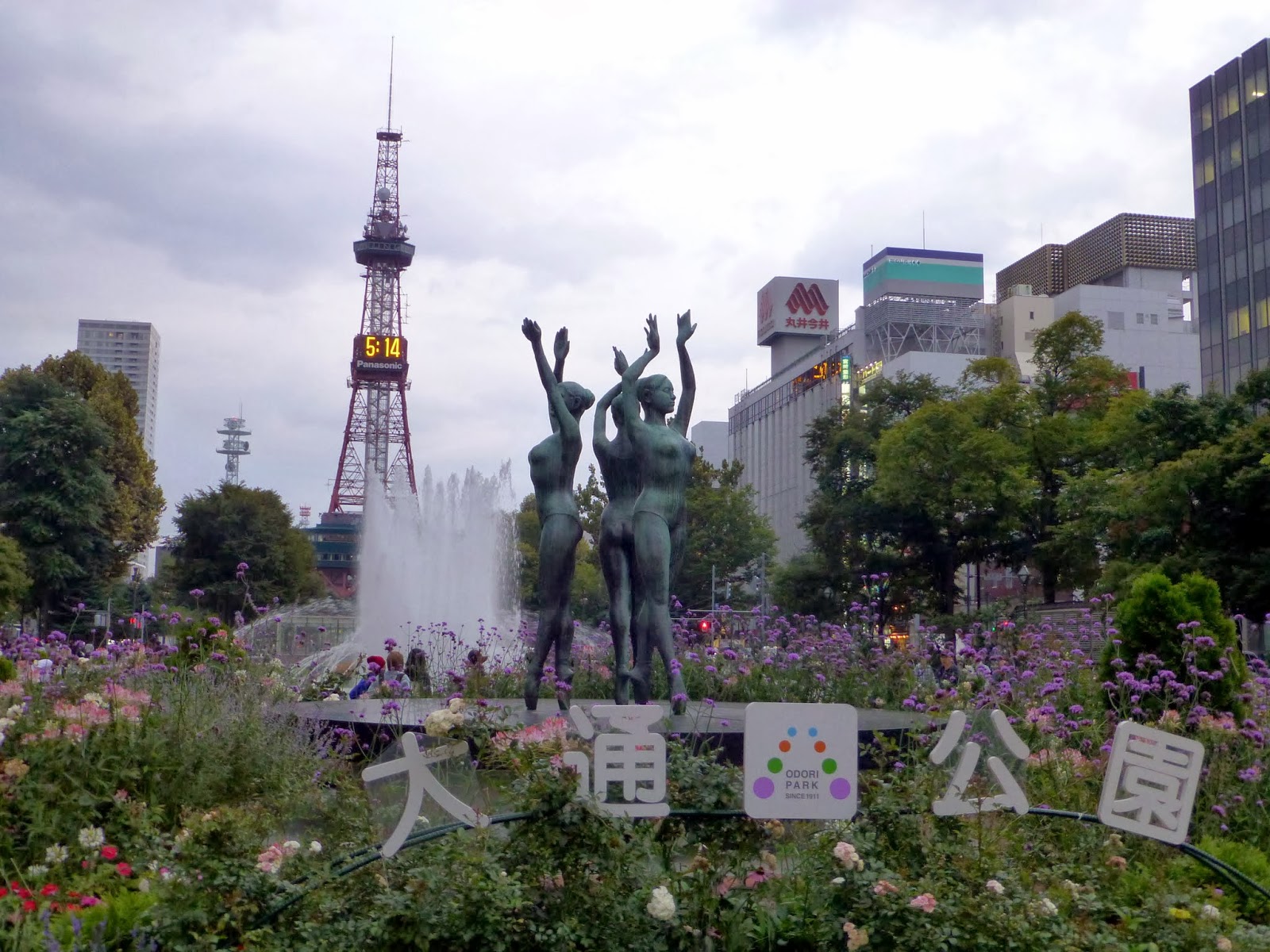 Otaku Areas Outside of Tokyo
Otaku Areas Outside of Tokyo
The main otaku area in Tokyo is Akihabara, Nakano and Ikebukuro. When you go to Akihabara, Nakano and Ikebukuro you will understand why it is like heaven for those who love anime and manga. Well, although these areas are the most well known otaku areas in the Tokyo area there are actually otaku spots in other areas of Japan.
(picture source; http://japanryan.blogspot.com/2014/02/sapporohokkaido-wrap-up-food-and.html)
(picture source: https://www.animate.co.jp/shop/sapporo/)
Sapporo is a large city in the northernmost area of Japan and also the capital city of Hokkaido. There is a holy spot for an otaku, south of Sapporo TV Tower. From the Odori Station it is closest to the exit 35. There are a bunch of chain stores that are popular amongst otaku people some of these popular shops include Animate, Melonbooks and Book Off.
(picture source; https://www.sapporo-yakei.jp/spot/noria/)
If you go a little to the west you will find a place called Norbesa which is a Ferris wheel topped commercial complex and it has a bunch of second hand manga and toy chain Mandarake. There is also a studio called Booty which is a cosplay studio and you will find that the area is filled with otaku.
(picture source: https://www.miyalabo.jp/shop/shop.shtml?s=1069)
Sendai is the biggest metropolis in the Tohoku area and there are lots of otaku stores near the Sendai Station. You can find cosplay, toys, collectibles, and anime in the shops that are within walking distance from the Sendai Station. One of the most recommended places according to Otaku west to the Sendai station is the EBeans commercial complex.
(picture source: http://ure.pia.co.jp/articles/-/20838)
The next holy spot for otaku in Japan is Kyoto, the ancient capital of Japan. There is a place that runs south from Kyoto City to Shijo dori called the Teramachi shopping arcade. You can find lots of small and large otaku shops that are filled with animes, manga, figures, and other related goods.
(picture source: http://ure.pia.co.jp/articles/-/20838)
Especially around the Eifuku ji Temple you'll find some pretty cool shops that you'll fall in love with if you are an otaku. Although Kyoto is filled with temples and shrine to visit if you want to geek out then make a stop in Teramachi during your trip to Kyoto.
If you want to know a few more otaku areas in other parts of Japan then make sure to head on over to Otaku Areas Outside of Tokyo Part 2 to read all about that.