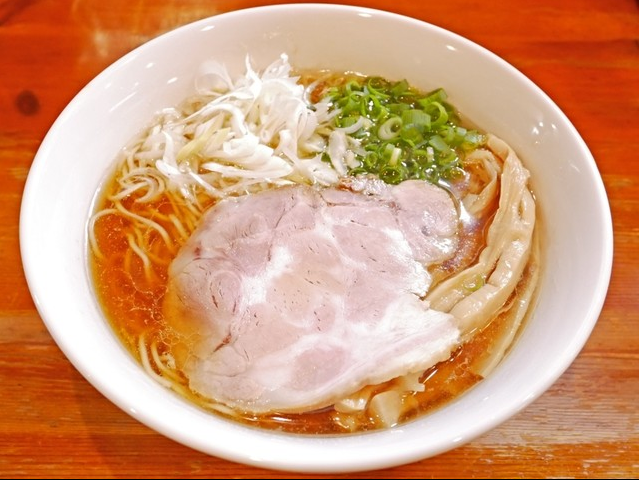 Top Ramen Restaurants in Sapporo
Top Ramen Restaurants in Sapporo
During the winter in Sapporo it gets extremely cold. Like REALLY cold. If you are used to the cold weather then good because it won't be much of a change for you. But if you are not used to cold weather then you will definitely need to mentally prepare yourself for it. But the good thing is that Sapporo has some of the best ramen places that you can eat at which is a great meal for cold weather. Even if you go during the summer time ramen is always a good idea. So if you are a ramen lover and you are in Sapporo then you will definitely want to take yourself to some of these places.
(picture source: https://tabelog.com/hokkaido/A0101/A010102/1000011/)
The number 1 top recommended ramen restaurant in Sapporo would be Ramen Senju. They have a miso flavoured ramen soup which is absolutely exquisite. Im sure that just by looking at the picture of the miso ramen it is probably making you drool. The ramen at Ramen Senju will definitely have you coming back for more so make sure you stop by if you are in the area!
(picture source: https://tabelog.com/hokkaido/A0101/A010103/1004868/)
The second most recommended ramen restaurant is Menya Yukikaze. In Japan there is a restaurant evaluation website known as Tabelog which is much like Yelp and let me say that the evaluators are pretty tough. But Menya Yukikaze has been selected as the best ramen restaurant on Tabelog which is pretty impressive. Their ramen is a salt ramen made with chicken broth. Sapporo is actually most famous for miso ramen but if you are looking for a lighter flavoured ramen then shio (salt) ramen is considered to be lighter than miso.
(picture source: http://garyumenbuhienn.wixsite.com/hien)
If you are looking for a healthier option then you can visit Gary Membu Hien. Although their ramen is healthier it is still absolutely delicious. The reason why it is considered healthier is because they use less oil compared to other ramen restaurants. We all know that ramen is not the healthiest meal because of all the oil they use to make it but Gary Membu Hien has made their ramen with less oil so that people of all ages can enjoy ramen.
(picture source: https://tabelog.com/hokkaido/A0101/A010303/1000018/)
Menya Saimi is an extremely popular ramen restaurant in Sapparo. There is almost always a long line outside of the restaurant because of it's popularity. For their broth they use a pork-bone broth with dried sardines and miso. It is a unique flavoured broth that has people coming back for more.
(picture source: https://tabelog.com/en/hokkaido/A0101/A010301/1009634/)
The fifth most recommended place to go is Nanabei. Nanabei is known for their elegant tasting chicken broth but they also have a salt flavoured and soy sauce flavoured ramen that are just as popular as their chicken broth ramen.
(picture source: https://www.tripadvisor.jp/Restaurant_Review-g298560-d2425355-Reviews-Yoshiyama_Shoten_Soseibashi-Sapporo_Hokkaido.html)
Another popular miso ramen place is Ramen Yoshiyama Shoten. There is just something about their thick soup that leaves a delicate taste in your mouth. There is ginger and roasted sesame and vegetables that make it that much more flavourful.
If you are interested in renting a pocket wifi or a prepaid SIM card during your trip to Japan then make sure to check out the Genki Mobile website: https://genkimobile.com/