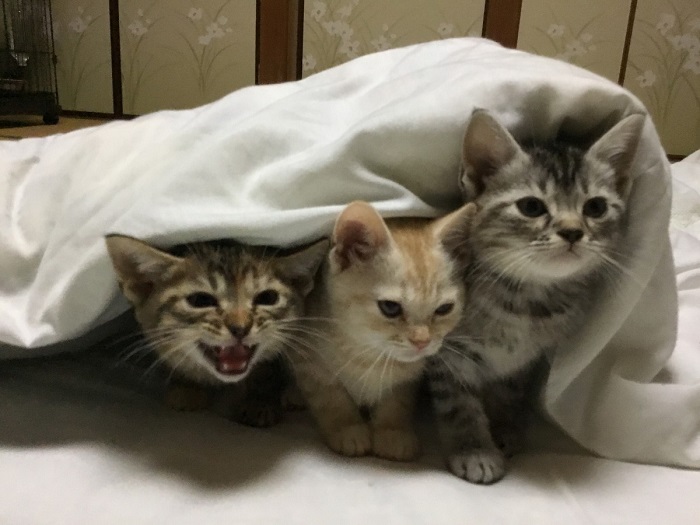 Rent a cat at a Ryokan
There is a Ryokan called My Cat in Yugawara which is located in Hakone and you can rent a cat to be your roommate while you stay at the ryokan. Most cat cafes are set up the same way and you pretty much pay a fee and you can sit down and play with cats for a certain amount of time. But this ryokan you can rent the cat for however many days that you are staying there! Which means you can play with it all day and night.
(source: http://nlab.itmedia.co.jp/nl/articles/1801/27/news022.html)
They have a cat cafe attached to their ryokan and you first start at the cat cafe and you can pick out whichever cat you would like to stay with. As you know what cats are like most of the cats will most likely ignore you and won't want to stay with you or play with you as it will most likely want to be left alone. But when it wants some attention that cat will come to you so you can play with the cat.
(source: https://twitter.com/mycatyugawara/status/982898971914862592)
This inn was not a very well not inn but with the twitter post made by one of the customers the inn became very popular in a short amount of time. The customer wrote about the cat that she chose saying that it looked very similar to a Tsuchinoko when she first laid eyes on the cat.
For those of you who do not know what a Tsuchinoko is it is a mythologizal Japanese snake. It is pudgy and small and if you compare the two pictures above you will definitely see the resemblance.
(source: https://twitter.com/mycatyugawara/status/914448764961644545)
The official website of the My Cat ryokan has a number of glowing reviews from satisfied customers who stayed here. They were all happy to be able to relax at a ryokan and then have the bonus of being able to spend time with a cute furry friend. And every time they came back to the ryokan after a day of staying outside they would be greeted by these fury friends.
The My Cat ryokan also offers free parking for those who are driving to Hakone and there is also free wifi. You can also pay by cash which I know is something that foreigners would like to do as paying by cash can be an inconvenience.
If you are a cat lover and you are in the Hakone area, which is a great place to go to for a getaway from the Tokyo area I might add, then you won't want to miss out on staying at this ryokan.