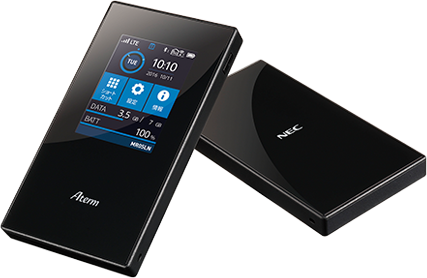 Renting a Pocket Wifi in Japan Pros and Cons
Renting a Pocket Wifi in Japan Pros and Cons
If you are planning to travel to Japan then you may be wondering what the wifi situation is like. With the growing number of tourists in Japan there are more places that have free wifi now but there is still a lack of wifi. You can usually find wifi at a coffee shop but not every coffee shop has wifi.
(picture source: https://www.yummyjapan.net/wifi-internet-japan/)
The train stations also have wifi now for tourists but i've found that not all stations have wifi and even if they do the quality is not so good. Of course it is free so the bad quality is to be expected. The metro trains actually have pretty good wifi compared to the JR train lines. Some convenience stores also have free wifi as well but only a few have this service.
Although you may be able to find wifi while traveling in big cities in Japan it is still a hassle to try and find free wifi. So if you are thinking of renting a pocket wifi or a SIM card this is probably a good choice. But maybe you are wondering which is the better option for you.
The pocket wifi and the SIM card both have their pros and cons so let me get into these pros and cons.
(picture source: https://facebook.design/devices)
The pocket wifi is best for if you are going to be sharing wifi with a friend or family. You can also use wifi on multiple different devices like your phone, laptop, tablet etc. It obviously depends on where you rent your pocket wifi but usually it is recommended to share one pocket wifi device between two people. It also really depends on whether you are a heavy internet user or not. So if you are going to be using a lot of internet and you are renting a 1GB per day pocket wifi then it would not be recommended to share the pocket wifi.
(picture source: https://blog.edx.org/how-to-build-a-mobile-app-5-free-courses)
If you are not a heavy user then you can definitely share a 1GB pocket wifi between two people but if you'd like to be safe then renting a 2GB pocket wifi wouldn't be a bad idea. The downside of a pocket wifi device is that it is a separate device that you will have to carry around and it's one extra device that you will need to charge.
Although the pocket wifi is an extra device to carry around with you they are still pretty small and aren't very heavy either so it shouldn't be too much of a hassle to carry around with you.
If you are interested in renting a pocket wifi device or a prepaid SIM card during your trip to Japan then make sure to check out the Genki Mobile Website : https://www.genkimobile.com/