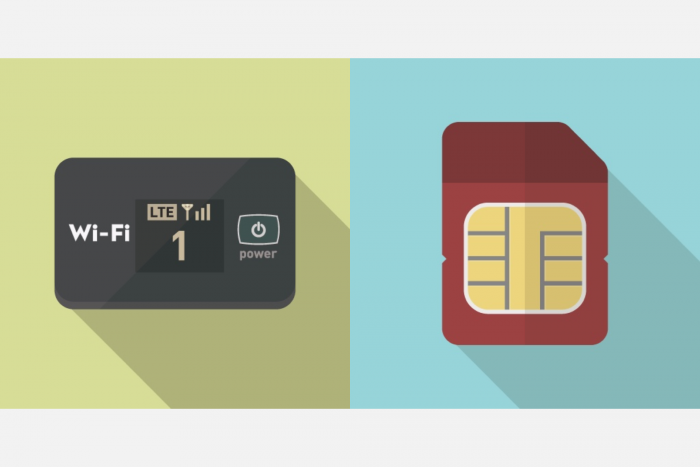 Renting a SIM Card in Japan Pros and Cons
Renting a SIM Card in Japan Pros and Cons
If you've read my blog about Pros and Cons of renting a pocket wifi device then you'll know that I talked about how the wifi situation in Japan is not the most ideal. If you are traveling within the Tokyo area it is still better compared to other places in Japan. If you plan on traveling to the countryside then you will definitely have a much harder time finding wifi.
As I mentioned in my other blog, you will be able to find wifi at some coffee shops, restaurants and train stations but it is not ideal. It is still pretty hard to find free wifi even in the Tokyo area. With the growing amount of tourists in Japan the wifi situation has gotten much better but it is still difficult to find.
(picture source: http://www.ubergizmo.com/2015/08/maps-me-walking-directions/)
So if you will be using the map app, google maps or need to surf the web for some information then I definitely recommend getting a pocket wifi or SIM card. This way you won't have to waste any time trying to look for wifi.
Now that you've already read the pros and cons of renting a pocket wifi you are probably wondering what the pros and cons are of renting a SIM card. So let me get right into it.
(picture source: https://techxat.com/huawei-p10-sim-card-size-guide/)
A SIM card is great if you will only be using your cell phone. So if you plan on using wifi with your laptop, cell phone, tablet or any other device then it is recommended to get the pocket wifi but if you are traveling with just your cell phone then the SIM card will be enough.
(picture source: https://samuraimeetups.or.jp/internet/internet-in-japan-pocket-wifi-vs-sim-card)
Plus the SIM cards will be cheaper to rent so if you are on a budget then it would be best to go with a SIM card. The other great thing about renting a SIM card is that they are small and you won't need to carry an extra device with you.
The other thing about renting a SIM card is that they are small and easy to lose. And many companies may only offer a small amount of data. So they may offer more data amount for the pocket wifi device but not for the SIM card.
If you are interested in renting a pocket wifi device or a prepaid SIM card during your trip to Japan then make sure to check out the Genki Mobile Website : https://www.genkimobile.com/