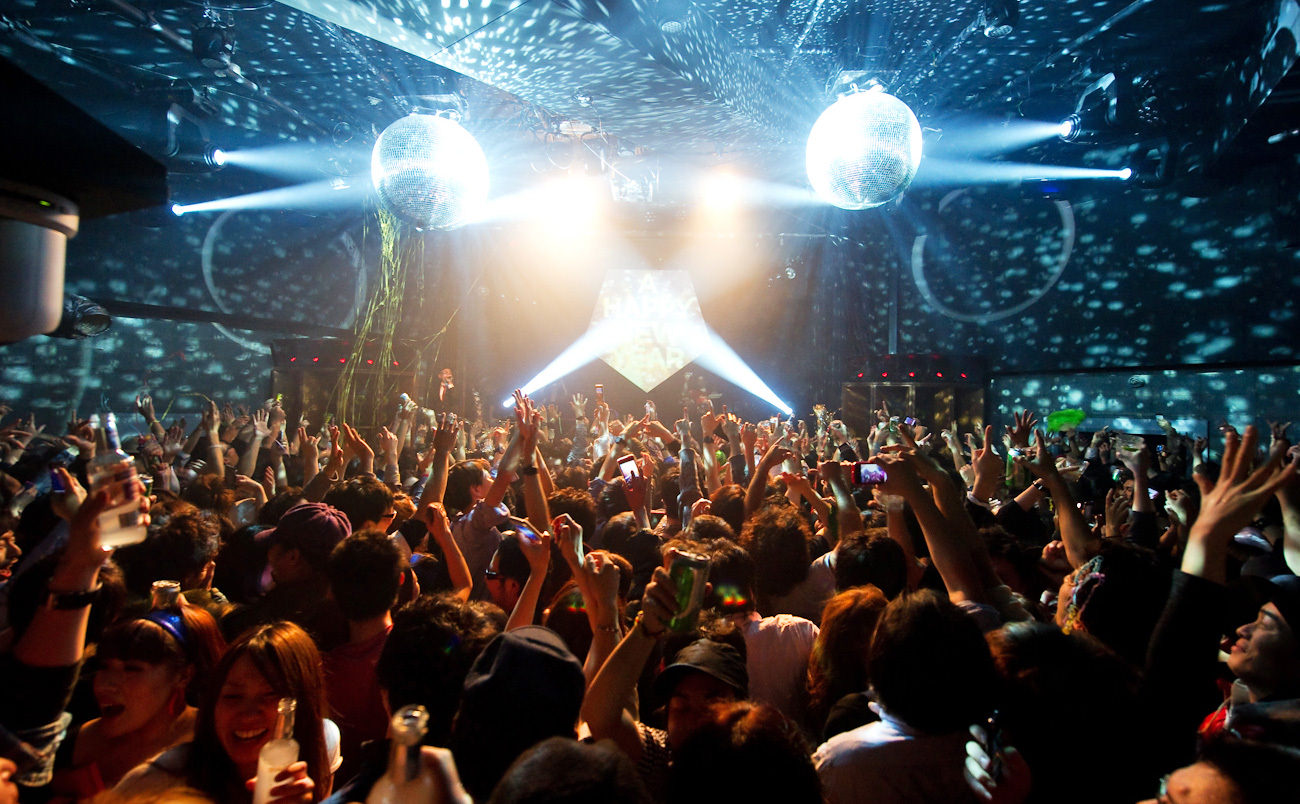 Shibuya Nightlife Guide Part 1
Shibuya Nightlife Guide Part 1
Hey nightcrawlers! Ready for some late night fun?
Here's Part 1 of my nightlife recommendations in Shibuya!
Sound Museum Vision [Shibuya-ku, Dougenzaka 2-10-7]
(picture source: Main Floor of Sound Museum Vision (Source: The Japan Times) )
Before we enter Vision itself, let me first tell you about the neighborhood that it's located in. Shibuya, one of the most famous wards within Tokyo is definitely an area to check out! To get there, take any of the many trains that make a stop at Shibuya Station.
Although there are several station exits, perhaps the most popular and well-known is Hachiko Exit. Maybe the name rings a bell? Hachiko was the name of the legendary Akita-Inu (a Japanese breed originating from Akita prefecture, the name literally translating to "Akita-Dog") who famously awaited the return of his owner for nine years at Shibuya Station. The story has a sad twist to it that I'll leave out here, but if you're interested in the full story you can make a quick Google search, or if you've got the time to sit through a movie, there's actually an American remake of the original Japanese film.
(Hachiko Statue at Shibuya Station (Source: TripAdvisor, 2010)
Anyway, back to Shibuya! If you take Hachiko Exit, you'll come out to a plaza where you'll find a statue of the faithful Hachiko, a popular meeting spot. You can almost always find someone snapping a photo with the statue.
Now let's start heading over the Vision. To get there you'll have to cross the famous Shibuya intersection. With large monitors on the surrounding tall buildings, usually playing the more stylish commercials being broadcasted at the time or advertising upcoming concerts or festivals, you can get a glimpse into Japanese pop culture. It's also a cool spot to take some 360 videos if you're into that kind of thing. Sure it's been done before, but why not?
(Shibuya Crossing at Night (Source: Ilkka Hämäläinen, 2009)
To get to Vision, you'll want to cross this intersection toward the L'Occitane Café and stay on that path and keep walking about ten minutes. Sound Museum Vision will be on that street. Here's a photo of the entrance, so you know what to look for.
(Sound Museum Vision's Entrance (Source: livewalker.com))
When you reach Vision, you may wonder how such a small venue could be a club. Well, the entire club is underground! Literally in the basement. And it's a big one!
Anyway, when you get to the entrance, there might be a line but it usually progresses fairly quickly. Once you get through the front doors, there'll be a security and photo ID check so have them ready! Then you'll make your way down some stairs where you'll pay admission fees and find some lockers ahead of you. If you're going on the night of a pumped up event, don't bet on getting a locker because they're limited. But if you make it before midnight, you should be able to find an available one.
Once you're done shoving all your group's stuff into one locker, you can make your way to the big door that'll open up to the main floor and you'll instantly be immersed by the music streaming from Vision's famous sound system. Vision is also popular for their lighting system. I mean, they had to get their name from something right? Now go explore! Because Vision, although one floor, is separated into four different areas where you can find yourself experiencing different social and musical atmospheres. Or, if you want to chill out and meet some other people, there are areas for that too! If you wander a bit, you'll be able to see some people kicking it in the more toned down bar areas.
One tip before your group disperses inside the club: Because you're underground, it might be difficult to get service. It's not our pocket WiFi, it's the basement! So maybe decide on a meeting spot before venturing out on your own. Or keep it simple and stick together.
Before heading out for the club, I recommend checking out their website to see if any of their upcoming events are what you're looking for. They have an English version you can switch to at the top of their homepage if you're still brushing up on your Japanese skills.
Other things to check are their entrance fees because they tend to change it up depending on the event or acts performing. This applies to most major clubs in Tokyo. Another thing to note is their dress code. Many clubs won't let you in if you're dressed like you're about to hit the beach, or anything else too casual. Oh, and remember to bring your I.D.!
If you are looking to rent a pocket wifi device or a prepaid SIM card in Japan take a look at the following website: https://www.genkimobile.com/