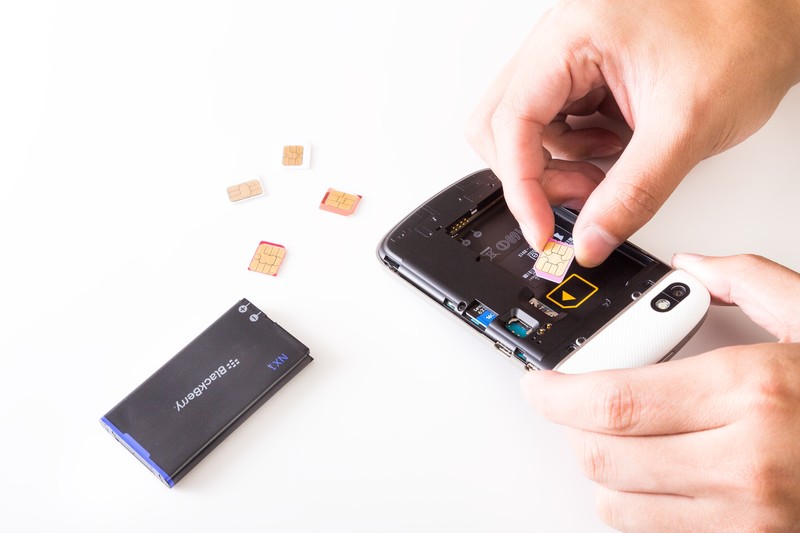 Softbank vs Genki Mobile SIM Cards
Softbank vs Genki Mobile SIM Cards
If you are planning to come to Japan, I'm sure you have looked into a bunch of different pocket wifi and SIM card rental services. With all the different companies out there it's hard to know which is the best one for you. So I will be writing a post on the Softbank service in comparison to the Genki Mobile service.
Rental SIM Card
(source: https://www.pakutaso.com/20141021301blackberrysim.html)
Softbank and Genki Mobile both offer a rental SIM card but there are a bunch of differences between the SIM cards that they offer. First of all, for the Softbank SIM cards you have the option of renting a voice and/or data only SIM card but for the Genki Mobile service you can only rent a data only SIM card.
Softbank Price: The rental fee for their SIM card is 110 yen per day and then on top of that you will be charged for each call, SMS, and MMS. You can make international calls, SMS, and MMS as well but the prices are obviously much more expensive. For International MMS you will be charged for both incoming and outgoing MMS. And if you would like to have Data as well then you will be charged anywhere from 0 yen to 970 yen per day. If you don't use any data for the day then you won't be charged. But once you hit 970 yen which is 378.88KB then you will be capped.
Genki Mobile Price: The rental fee per day for the Genki Mobile SIM Card is 150 yen. And with this you will be given 1GB per day and then once you have reached 1GB you will be capped to 200 kbps. Genki Mobile also has a long term SIM card rental service and so if you rent a SIM card for 60 days or more then the rental fee will be 120 yen per day instead of 150 yen. This will also be 1GB per day with a 200 kbps capping.
Initial Fee: Softbank has an initial Administration fee of 315 yen for each contract. Genki Mobile on the hand charges 3,000 yen for the activation of the SIM card.
Shipping Fee: Softbank charges shipping fees and for one SIM card it is 1,000 yen, two SIM cards is 1,500 yen, three SIM cards is 1,890 yen, four or more is 500 yen times the number of rental items. Genki Mobile on the other hand provides free airport deliveries and deliveries to your designated location and free pickup at the Genki Mobile office. If you would like an Express Delivery to be made within the 23 wards of Tokyo then this will cost 1,500 yen. Softbank also makes you pay the delivery costs when returning the rental SIM card. And Genki Mobile provides a free return package so it will not cost you to delivery it back to them.
Minimum Rental: For softbank the minimum rental is three days. But for Genki Mobile the minimum rental period is one day.
Compensation Fee: If the SIM Card is lost then Softbank charges 3,240 yen and it comes with a case so if that is also lost then it will cost 540 yen. The compensation fee for Genki Mobile is 3,000 yen.
SIM Card: Both Softbank and Genki Mobile SIM cards work for unlocked phones only.
Customer Service: Softbank does have a Japanese customer service that you can call and an email address that you can send an email to. Genki Mobile has a phone number that you can call plus they have a contact form as well as a online chat that is active during office hours.
Coverage: It has been known that Docomo has the best coverage in Japan. Whereas Softbank is known to be a bit problematic when it comes to connection is rural areas or underground.