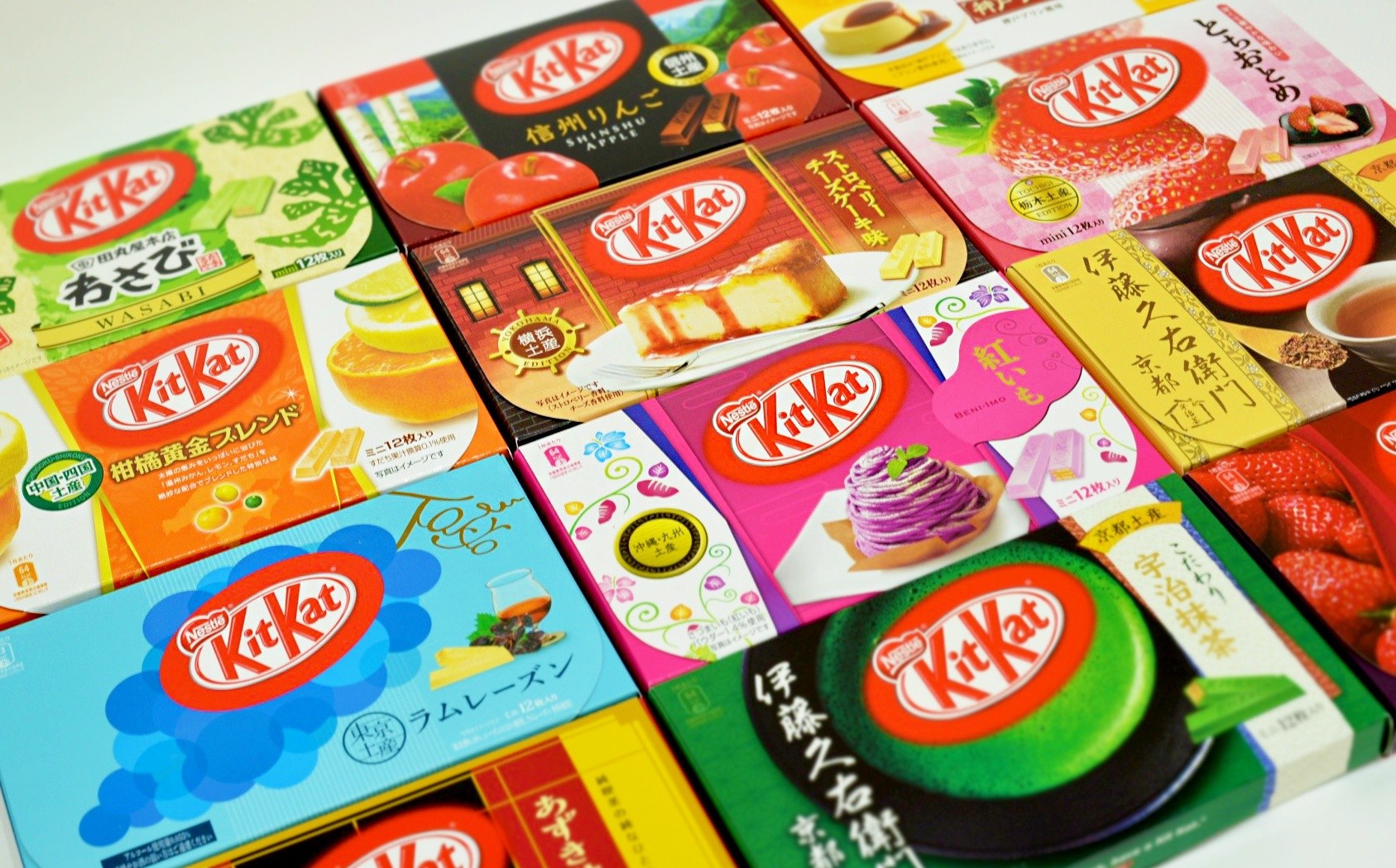 Top souvenirs to buy in Tokyo
Top souvenirs to buy in Tokyo
If you are traveling to Japan then I'm sure that you will need to buy a few souvenirs for friends and family back home. And if you are getting a souvenir you'll probably want to know what the best souvenirs are to buy for your friends and family. So I will introduce to you some of the most popular souvenirs in 2018.
Uniqlo Heat Tech
(picture source: http://www.team-lens.com/backstage/impressions/2012/october/2012_1003.html)
Uniqlo has become much more popular around the world and has opened up a few shops overseas. But if you do not have a Uniqlo near where you live or you have not heard of Uniqlo then it is a great place where you can pick up some decent clothing. They have some pretty good basic pieces of items that you can buy and often have coats, jeans, bags and so on that are popular. My top recommendation would be to get the Uniqlo heat tech leggings and shirts. If you live in a country where the winters are harsh then you will want to stock up on these heat tech leggings and shirts. They are meant to be worn under sweaters and jeans/pants during the winter and let me tell you they actually make a huge difference. You will be much warmer when them on compared to when you don't have it on. Probably almost everyone in Japan has at least a few pairs in their closet. Not only are they the best for keeping you warm during the winter but they are also extremely affordable. So you can buy some for yourself and you friends and family.
Matcha Sweets
(picture source: https://enuchi.jp/3450/don-quijote-shibuya)
(picture source: https://prcm.jp/album/519d8e88d8112/pic/45784816)
Japan is known for having a ton of matcha snacks. You are able to find them pretty much anywhere. You can walk into a convenience store, a supermarket, an ice cream shop and you are pretty much guaranteed to find some sort of matcha sweet. I know that a lot of you reading this are most likely matcha lovers too so you want to know where you can buy all the matcha goods. The one place that is guaranteed to have a whole collection of matcha sweets is Don-q. There will be so many matcha souvenir sweets that you can choose from. They are usually in a nice little box so you can easily take it back home to your friends and family.
Tokyo Limited Kit Kat
(picture source: https://allabout-japan.com/en/article/1173/)
(picture source: http://blog.japancrate.com/blog/2017/04/10/5-crazy-dessert-themed-kit-kats-from-japan/)
If you love Kit Kat and you have grown up eating kit kat then you will love Tokyo because they have a bunch of Tokyo limited Kit Kat flavours. The most popular Kit Kat flavour is matcha but they also have Hojicha tea Kit Kat, Strawberry Kit Kat, Apple Kit Kat, Strawberry Cheesecake Kit Kat, Raspberry Kit Kat, Cranberry Almost Kit Kat, Butter Cookie Kit Kat, Rum Raisin Kit Kat and more. They don't always have certain flavours as they are often out for just a limited amount of time but you will definitely find a few different rare flavours when you are in Japan. The ones that are usually always in season are the matcha flavoured kit kat and the cranberry almond and Japanese sake flavoured Kit Kat. So if you have friends and family that love kit kat then I'm sure they will love you for bringing them back some rare flavoured kit kat. You can usually always find these kit kat flavours at Don-Q which is a chain store that can be found near most major stations.
Cosmetics
(picture source: http://blueisinfashionthisyear.com/it/2014/06/25/10-cose-che-amo-di-tokyo/)
(picture source: http://www.ichibado-ri.com/shoplist/detail.php?id=s013&from=home)
Japan has some pretty affordable cosmetics and especially if you are a tourist if you go to a tax free store then you can obviously get a pretty good deal. Japan not only has affordable cosmetics they also have good quality cosmetics. So you can go to drug stores like Matsumoto Kiyoshi or Don-q and a few other places that are all tax free and you can get affordable cosmetics. So for any of your girlfriends who love any type of cosmetics then this is a great souvenir option and it definitely won't break the bank either.
Face masks
(picture source: http://www.isshin-do.co.jp/child-tiger.html)
Japan has some of the most interesting stuff that you can't find in any Western Countries. If you love skincare products then you will love the products that you find in Japan. Japanese face masks are super popular and are so good for your skin. And the best part about it is that Japan makes the most playful masks. You can find masks of all types of animals, Japanese characters, and even ones of famous superheroes. These are great small and light gifts that you can bring back to your friends. They are also pretty affordable so you can buy them for all your friends and family.
Food samples
(picture source: http://buffalotrip.com/japan/travel-shopping/30-souvenirs-you-must-buy-what-to-buy-in-japan-electronics-cosmetics.html)
(picture source: http://www.musashirestaurant.co.nz/realistic-plastic-food-iphone-case/)
When you go to Japan, you'll often see fake food samples displayed outside of the restaurant to show you what the food that they serve looks like. They look just like the real thing and so people from all over the world have been fascinated by how well made these fake food samples are. Because of their popularity there are now places that sell little fake food samples that you can bring home as a souvenir. There are earrings, phone cases, phone holders, key holders, clocks and more. If you are looking for a souvenir that is rare and that you know your friends and family won't find anywhere else then these are some good souvenirs to get them.
Omamori
(picture source: http://buffalotrip.com/japan/travel-shopping/30-souvenirs-you-must-buy-what-to-buy-in-japan-electronics-cosmetics.html)
Omamori are little talisman that you can get at a shrine or temple. There are all sorts of different talismans and you can get one based on what you need protection and luck for. So there are omamori's for your health, for work, for your exams, for your studies, for you relationship and so on. You are meant to carry it around with you in your bag to give you luck. So you can buy your friends and family a talisman from a shrine or temple you visit.
Phone cases
(picture source: https://kawaiibabe.com/collections/frontpage/products/kawaii-bear-phone-case)
(picture source: http://musthave4you.ru/product/chehol-moschino-bear-medved-dlya-iphone-6-6s/)
Japan has a whole bunch of different phone cases. And when I say different I mean big chunky phone cases that you will either love or hate. If you go to places like Harajuku you can easily find cute and big phone cases that are very affordable as well.
If you are looking to rent a pocket wifi or prepaid SIM carf then make sure to check out the genki mobile website: https://genkimobile.com/