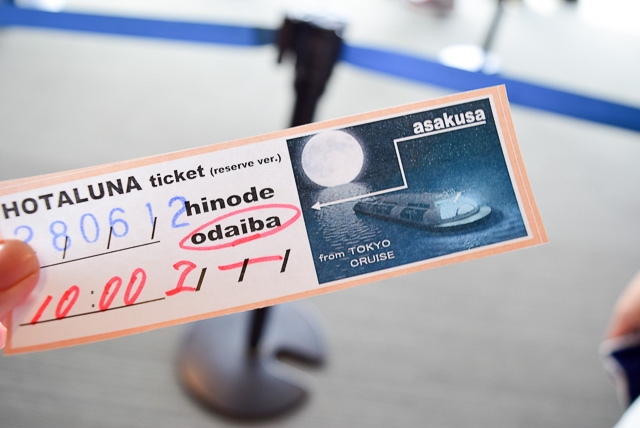 Sumida River Cruise
If you are traveling to Tokyo then it is worth the try to check out the Sumida River Cruise. The great thing about this is that you can check out the beautiful view of Tokyo while getting to your next destination.
(picture source: https://asoview-trip.com/article/9575/)
This boat cruise is located right on the bay and conveniently they take the rivers as a transportation route. If you are sick of taking the trains or subways then this is a different way and a more enjoyable way to travel from one destination to another.
(picture source: https://asoview-trip.com/article/9575/)
Some of the places that are convenient for using the water bus are some of the man made islands like Odaiba. Odaiba is where all the shopping and other entertainment can be enjoyed. And depending on the water bus route you take there are ones that will take you to the Asakusa and Ryogoku area.
(picture source: https://asoview-trip.com/article/9575/)
Most of the water buses are operated by a company called the Tokyo Cruise Ship. The most popular route is the Asakusa Odaiba Direct line. This route is popular because of the locations that you can get on and off at and also because the design of the boat for this ride which is called the Himiko boat has panoramic windows that allow you to enjoy the view. This route takes a total of 50 minutes and is about 1,560 yen.
(picture source: https://asoview-trip.com/article/9575/)
If you want to go from Asakusa to the Hama Rikyu Garden then the most convenient route for you to take is the Sumida River Line. The great thing about this route is that the Hama Rikyu dock is located within the garden's paid grounds. So the admission to the garden is included in the price of the boat ticket. After going to Hamarikyu the boat will then go a bit further and travel to the HInode Pier which is about 5 minutes away. From Asakusa it takes a total of 40 minutes and is 780 yen. You can then transfer onto a boat that is bound for Odaiba.
(picture source: https://asoview-trip.com/article/9575/)
If you want to go from Hinode to the Odaiba Seaside Park then you should take the Odaiba Line. This is only a twenty minute ride and only 480 yen. If you would like to go to the Tokyo Big Sight and Palette town attractions then it would be best to take the Tokyo Big Sight-Palette Town Line. This will take a total of 25 minutes and it is about 410 yen.
There are other water buses that are operated by the Tokyo Metropolitan Park Association which you can take as well. There is one that travels from the Ryogoku to Odaiba using the Sumida River. This will take about 1 hour and is about 1,130 yen. This same bus will also stop at the Hama Rikyu garden and for this the cost to enter is not included so it will be 300 yen to enter the garden grounds.
On most of the days, you will find that there are boats that connect the Ryogoku, Asakusa, Odaiba and Kasai Rinkai Park and this is a total of two hours and will cost 1,650 yen from Ryogoku.
(picture source: https://www.fukei-kabegami.com/k00002407/)
If you are interested in enjoying a meal on a boat cruise then you can definitely find information on that. There are boat cruises where you can enjoy either a traditional Japanese lunch or dinner and is usually about a two hour ride. The cost for this will depend on the company you go with and the meal that you would like to have but it can cost anywhere from 6,000 yen to 15,000 yen per person.
If you are interested in renting a pocket wifi or prepaid SIM card during your trip to Japan then make sure to check out the Genki Mobile website: https://www.genkimobile.com/