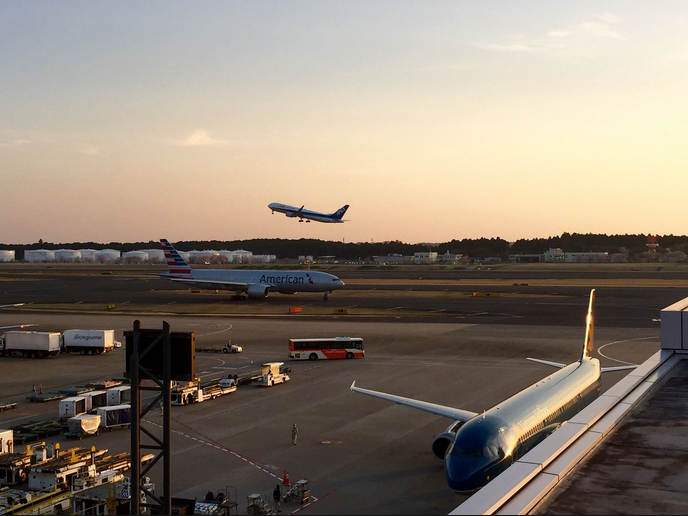 Things to do at Narita Airport
Things to do at Narita Airport
Whether you've missed your flight or you're a worrier and you end up at the airport three hours too early then you'll definitely need some things to do to kill time. And because Narita is pretty far away from the city you can't just go out of the airport to kill time. But don't worry because there are actually a lot of things that you can do at Narita Airport.
(picture source: https://play.google.com/store/apps/details?id=jp.narita_airport.android.narico&hl=en_US)
If you are looking for a place to eat or shop or even something to do then go download the NariCo app. This is similar to Apple's Siri and Google's Personal Assistant as you can ask Narico anything and they will make recommendations and advice to you. It is the first voice powered airport guide so if you are at Narita airport you will definitely want to check this out. The app is available in English on both the iphone and android. You can even ask NariCo for updates on your flight or you can ask where your gate is if you are lost in the terminal.
The three terminals at Narita airport have a combination of 88 restaurants, cafes and bars that you can go to so if you are looking for a place to grab your very last meal in Japan or just a place to relax before boarding your flight then you have a lot of places to choose from. If you are looking to have one last Japanese meal then I would recommend going to the Terminal 1 Narita Dining Terrace as there are six different Japanese restaurants that specialize in soba, sushi, and dashi chazuke. They are all open from 8am to 8pm so whether it is your very first meal or very last meal this is one of the most recommended places to go.
(picture source: https://www.fasola.jp/zh-tw/search/floor-map/no1/s3s.html)
If you are looking for souvenirs to buy then you have a lot of places you can go to to shop for souvenirs. You can even get Narita style souvenirs as well so if you want to get a souvenir that you can't get anywhere else then you should check out the Narita souvenir selections. You can also get sweets from all across the country at the tax free shops. You can get the famous Hokkaido Shiroi Koibito cookies, Kyoto's yatsuhashi and also the Tokyo bananas. Will all the different selections there is no excuse for going home empty handed to your friends and family.
(picture source: https://withnews.jp/article/f0161221002qq000000000000000W00o10101qq000014447A)
If you are looking to get rid of your Japanese coins then the best place you can go to to get rid of them is the Gacha area. These Gacha are basically a bigger version of the bubblegum ball machines and you can find them filled with different types of toys in capsules. A lot of these toys in the capsules are often things that are useless but I guess it's a good way to get rid of your toys and also something small that you can take home with you as a souvenir for a friend, family or even yourself. Go to the Narita Terminal 2 and you will find about 170 machines where you can spend all of your coins.
(picture source: https://www.pinterest.com/pin/363665738640127211/)
For all you plane lovers you will love the Terminal 1 and Terminal 2 observation decks where you can gaze at planes that take off. On a nice day you can get a shot of a plane taking off right as the sun rises and when the sun sets as well and it is absolutely an amazing view.
If you have a super long layover or you've missed your flight then you can take a nap or sleep at the Nartia Sky Lounge Wa inside of terminal 2. It is free for anyone to use and it comes with comfy seats, power outlets and reclining sofas. You can also go to Raffine to get a massage or take a nap at the Narita Airport capsule hotel which rents out capsules by the hour. You can also take a shower for 1,000 yen for one hour.
If you are interested in renting a pocket wifi or a prepaid SIM card during your trip to Japan then make sure to check out the Genki Mobile Website: https://genkimobile.com/