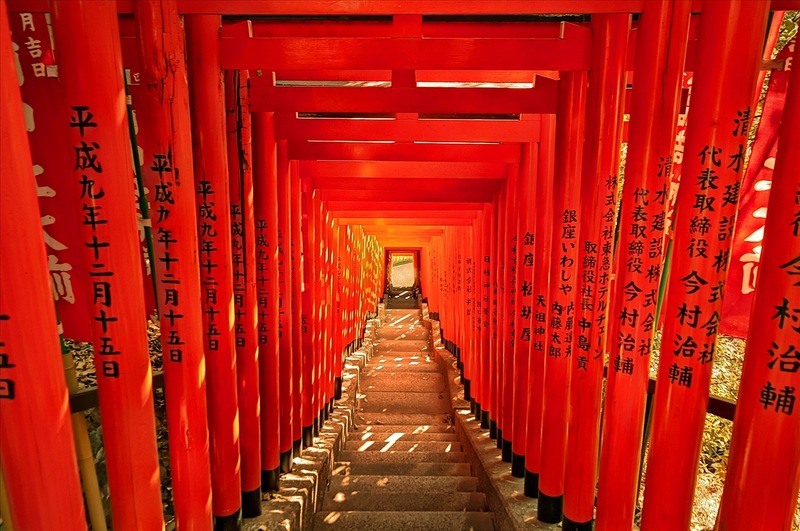 Things to do in Akasaka
Akasaka is an area located right next to the popular Roppongi area. It is also very close to other touristy areas like Shibuya, Shinjuku, Ginza and Tokyo station. You may have never hear of Akasaka but there are actually a lot of great hotels that you can stay at in this area so if you stay in this area then you should consider exploring Akasaka because there are lots of things to eat, see and do in this area.
(source: https://cometojapankuru.blogspot.com/2017/10/japanese-theme-restaurant-fun-bizarre.html)
One of the places that I would recommend going to is the Ninja Akasaka Restaurant. There are many themed restaurants in Tokyo and most of them are based on anime or manga series. But the Ninja Akasaka Restaurant is all about Ninjas. Although it may seem a bit tacky you will definitely be entertained while eating their excellent food.
There is both a shrine and temple in Akasaka as well. The shrine is Hie shrine which in Tokyo is known for being a major place of worship. The shrine is dedicated to the Mount Hie Sanno God and there are many sub shrines located all throughout the country. You'll see a monkey statue and this plays a significant role at this shrine as it is believed that the monkey is the messenger of Sanno.
(source: http://www.tokyoezine.com/2011/05/23/visit-the-hie-shrine-in-akasaka-tokyo/)
The other interesting thing about the Hie Shrine is that there are many torii gates which are the shinto shrine archways. This shrine also holds one of the three biggest festivals in Japan which is called the Sanno Maatsuri which takes place every year in June.
(source: https://jw-webmagazine.com/escape-from-the-tokyo-city-chaos-lets-get-lost-in-a-foxy-temple-8969d526230f)
Although not the biggest temple in Tokyo, there is a beautiful temple called the Toyokawa Inari Temple. The interesting thing about this temple is that it is a Buddhist temples but it venerates a Shinto Shite fox deity. There are fox statues all over the grounds of the Toyokawa Inari temple. There are also lots of red lanterns that are decorated all on the premises of the temple. This temple is only a short walk away from the Akasaka Mitsuke station.
(source: https://www.timeout.com/tokyo/music/suntory-hall)
In the vicinity of the Akasaka station the most culturally significant attribute is the Suntory Hall. It was first built in 1986 by a company called Suntory. Suntory is a very famous whiskey company and they built the Suntory Hall as a commemorative for the company's 60 years of Whiskey making. There are wooden panels that cover the inside of the hall and seats 2006 people. This hall if famous for their outstanding acoustic qualities. Most of the performances are held here are classical music performances.
(source: https://bartman905.wordpress.com/2012/03/02/akasaka-sacas/)
The Akasaka Sacas is a major commercial complex that is located right in Akasaka. It is home to a majr broadcasting company called TBS. This complex was officially completed in 2008 and it has five main towers. The area around it is a very nice park-like area and the buildings are all very modern looking. There are tons of restaurants, stores and entertainment facilities in the Akasaka Sacas.