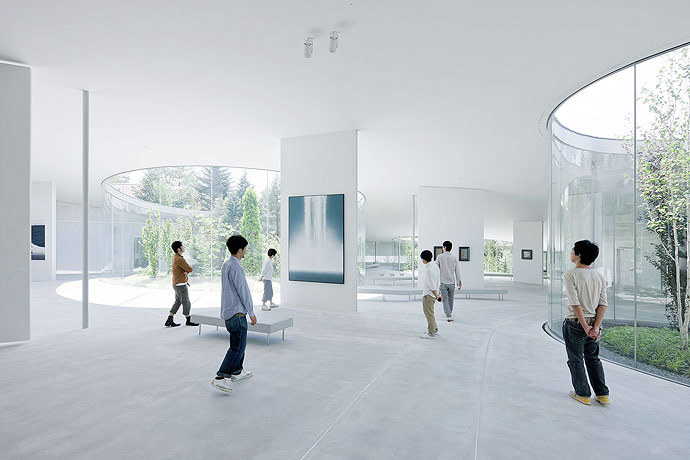 Things to do in Karuizawa (Part 2)
Things to do in Karuizawa (Part 2)
If you are looking for a side trip to make while you are visiting Tokyo then Karuizawa is a great place to visit as it is only an hour away by train. There are lot of activities and places to see and also places to relax. If you are traveling with your family or a group of friends this is a great place to do so.
(source: https://www.archdaily.com/201238/hiroshi-senju-museum-ryue-nishizawa/senju-museum-rna-0871)
If you love museums then there is a museum called the Hiroshi Senji Museum that is a mix of a beautiful architecture and art combined together. It as a beautiful landscape and there are little ponds that allow natural light to shine inside which intertwines with the artwork inside. As the weather changes so does the lighting in the room which is why the museum is so unique. There is something that is so serene and peaceful aout this museum.
The Hoshino area is also a great place to visit as well. It's quiet and peaceful and you can walk up the hill to look at the chapels nearby. You can enjoy the scenery here and you can also do some shopping. There are also lots of restaurants that you can choose from as well. If you are taking a shinkansen to this area then you can buy a 3 day pass.
(source: http://www.princehotels.com/shiga/photogallery/)
Close to the Karuizawa Station is the Karuizawa Prince Hotel Ski Resort. You can actually walk to this ski resort from the station. The resort also has an onsen so if you are looking for a place to relax this is a great place to stay. During the winter time you can go skiing and there are ski lessons available if you are interested. There is a very nice restaurant located right where the slopes are so you can enjoy food while enjoying your meal.
(source: https://www.wildlife-picchio.com/wildlife/)
If you want to go for a nature walk then you can ask for a tour at the Picchio Visitor Centre. They also have an English speaking guide to lead you through the forest if you are interested. It is a great way to get some knowledge about the local nature and all of the different kinds of trees and animals that are in the forest. If you go on the tour you will be provided with binoculars so you can observe the nature closely especially the birds.
(source: https://www.japanvisitor.com/japan-city-guides/karuizawa-taliesin)
Karuizawa Taliesin is right beside the Shiozawa lake. There is a nice bridge and lots of ducks swimming around. On top of that there is a rose garden and old houses in the area. And if you get hungry there is a cafeteria on the grounds and a museum that you can go to as well. The best time to visit the Karuizawa Taliesin is during the cherry blossom season.
(source: http://www.ktrading.co.jp/yek/english/)
The Karuizawa Ohga Hall is a concert hall that holds pop and classical music concerts and was built after being given a donation from the president of Sony Corporation. The entire floor of the hall is made from wood which makes it very warm and gives it a nice atmosphere.
(source: https://www.japanvisitor.com/japan-city-guides/japan-museums/sezon-art-karuizawa)
There is another museum called the Sezon Museum where you can go see modern art. There is modern art both inside and outside in the garden area of the museum. The museum was founded by one of the Tautsumi brothers who was a writer and also had a great appreciation for the arts.