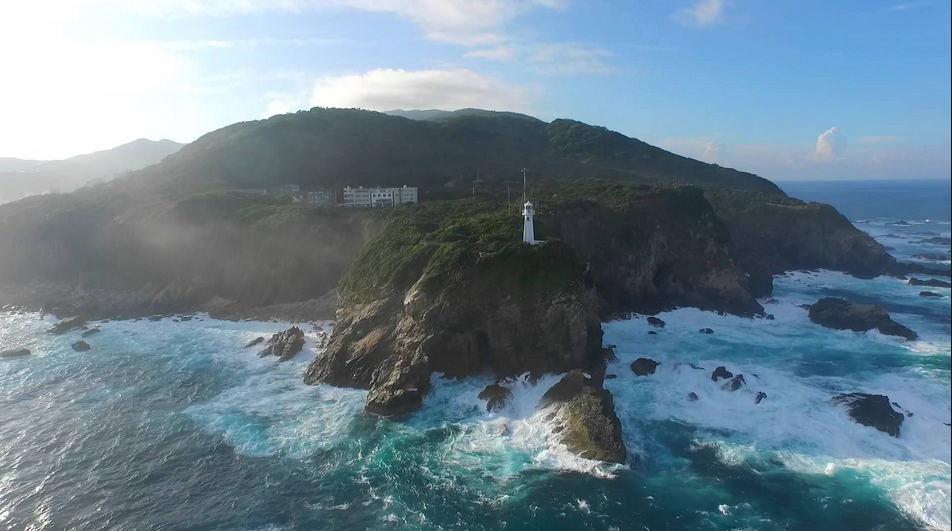 Things to do in Kochi (Part 1)
Things to do in Kochi (Part 1)
Japan has a lot of great cities that you can explore. But some of you may also find that the city can be pretty overwhelming and exhausting. So if you need an escape from the city, which I definitely recommend doing, then there are a lot of places in Japan which have the most beautiful nature spots. One place that I recommend visiting is Kochi which is on the Shikoku Island. It is home to many of the most famous nature spots in Japan and no matter which season you visit there are plenty of outdoor activities to enjoy.
(picture source: http://visitkochijapan.com/things_to_do/nature/cape_ashizuri.html)
One thing that you can see while you are in Kochi is the beautiful Cape Ashizuri. It is the southern most point of the Shikoku island and is also a part of the famous Ashizuri Uwakai National Park. There's an observation deck as well that will give a stunning 180 degree view of the cape. And near the Cape Ashizuri there is an area where you can board a boat. And this is not just any boat as the bottom of this boat is glass so you can see everything that is going on underwater while enjoying the view of Tatsukushi and Minokoshi beaches.
(picture source: https://onsenbu.net/8454)
The other most popular thing to see in Kochi is the Monet's Garden. This garden was inspired by Claude Monet's Water Lilies painting. The amazing thing about this garden is that they've mixed in a little bit of the Eastern style with the Western style. So you can enjoy not only the amazing view of the water lilies but you can also enjoy the Japanese Wisteria and the famous Japanese cherry blossoms. There is also a beautiful arch bridge and beautiful roses in the garden. It really looks like something right out of a painting.
(picture source: https://japan-magazine.jnto.go.jp/en/1703_shimanto.html)
One of the most famous rivers in Japan is also located in Kochi. The Shimantogawa River was listed as one of the 100 most remarkable waters in Japan by the Ministry of Environment. This river also has a bunch of different fish so it is also a very popular place to go fishing. So you will often see traditional Japanese fishing boats along this river. There is also a famous bridge called the Chinkabashi. It is definitely a bit dangerous as there are no railings on this bridge but it is an a super long bridge and has attracted a lot of tourists to this area. This area is absolutely stunning and peaceful. The water is nice and clear and the area is surrounded by mountains. There's nothing better than having a stroll around such a beautiful area.
(picture source: https://asoview-trip.com/article/10982/)
The next place that I would recommend going to is the Katsuahama Aquarium. There are lots of great aquariums all across Japan but the most popular one in the Kochi area is the Katsuahama Aquarium. And it actually has a long history as well as it first opened almost over 80 years ago. They have a bunch of different species living here and a lot of wildlife that are from the Kochi area. Visitors are able to see all the different animals and there are many different shows that are going on throughout the day. They even have a petting area where you can pet and feed the animals. It can be enjoyed by both adults and children so whether you are traveling as a couple or with small children this is a great place to go.
(picture source: https://japan-magazine.jnto.go.jp/en/1707_cave.html)
There is also a very famous Stalactite Cave in Kochi known as the Ryugado Cave and it is actually one of the three biggest of it's kind in Japan. This cave is believed to be around 150,000,,000 years old. It is a beautiful limestone cave and was named a national monument because of it's unique stalactite formations and also because it is home to over 100 different species. Visitors can hire a tour guide to take them around to explore the caves. There is also a Ryugado Rare Bird Center and a Ryugado Museum located right by the cave so after exploring the cave visitors can visit these places to learn more about the Ryugado cave.
There are still lots of other things that you can do in Kochi so I will be writing a part 2 of this blog so you can check out all the activities and places to visit in Kochi.