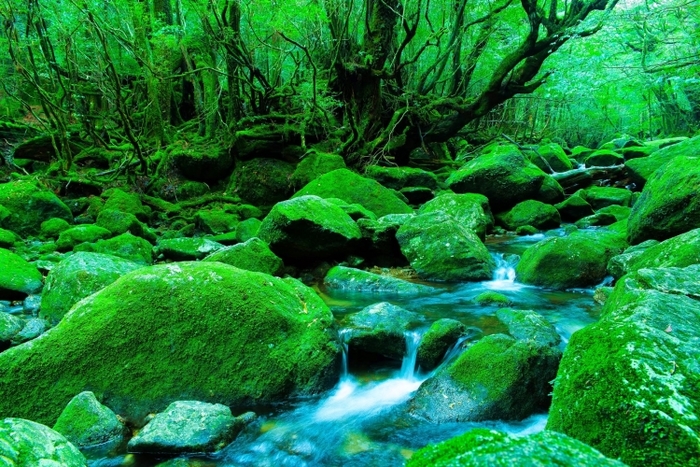 Things to do in Yakushima
Things to do in Yakushima
Yakushima island is located near Kagoshima Prefecture which is located in the Kyushu region of Japan. It is part of the Osumi Island which extends from the southern end of Kyushu. The climate is very much like the sub tropics as it has thick vegetation and a mountainous terrain. Yakushima is popular for enjoying hiking in the midst of a thick cedar forest.
(picture source: https://zoomingjapan.com/travel/yakushima-yakusugi-land-and-museum/)
In Yakushima, the forest industry plays a huge role in it's economy. So if you would like to know more about the culture, economy and history of Yakushima then you can visit the Yakusugi Museum where you can learn all about that. You can also learn a lot about cedar trees and the process of it's harvesting. There is an entrance fee for the museum but it is only about 600 yen per adult.
(picture source: https://4travel.jp/travelogue/10673314)
On the west side of the Yakushima Island you will find the Ohko no taki Waterfalls right off the side of the main road. It is said to be one of the 100 top waterfalls in Japan. There is a viewpoint for this waterfall and it is absolutely stunning from the viewpoint. And on the southern part of the Yakushima Island you can visit another popular waterfall known as the Senpironotaki and it is just as spectacular as the Okonotaki waterfall.
(picture source: https://www.veltra.com/jp/japan/yakushima/a/133843)
Yakushima has very famous cedar tree that is listed as a UNESCO World Heritage Site. It is located on the north side of Mount Miyanoura which is the highest peak on Yakushima Island. It is an extremely popular mountain to hike and many people hike up to take a look at this famous cedar tree known as yakusugi. Yakusugi is a term often used to refer to cedar trees on Yakushima that are more than 1,000 years old. The Jomon Sugi is the oldest and largest yakusugi in the world as it is believed to be around 2,500 years to 3,000 years old. It is named after the prehistoric Japanese era called the Jomon period.
(picture source: https://yakushima-kodomo.com/issoukaisuiyokujo/)
Isso Beach which is extremely popular location known for being abundant with fish is a great place to go snorkelling and scuba diving. Many diving companies will provide a tour for snorkelling and scuba diving to show you around all the spots filled with fish. There is even a service which arranges diving and wildlife photography tours.
(picture source: http://www.ynac.com/rk/riverkayak.htm)
Yakushima island has a major river called the Anbo River. This is a narrow river that divides the forest with clear waters. Many people will go to the Anbo river to enjoy kayaking, paddleboarding and canoeing.
Another popular activity that is extremely popular in Yakushima is turtle watching as Yakushima is famous for their loggerhead sea turtles. Turtles are known for brooding on Nagata Inakahama Beach so one can find hundreds of turtles laying their eggs on this beach from May to August at night. During peak season there are even tours that are organized to see this.
(picture source: https://fathomaway.com/what-to-do-yakushima-japan/)
On the west coast of Yakushima there is a path known as the Seibu Rindo Forest Path that leads through the UNESCO protects area in Nagata. You can drive or cycle along this path to come across wild monkeys and deers. For the most part these monkeys are not harmful so you can get pretty close to them to snap a few shots.
If you are interested in renting a pocket wifi device or a prepaid SIM card then make sure to check out the Genki Mobile Website: https://genkimobile.com/