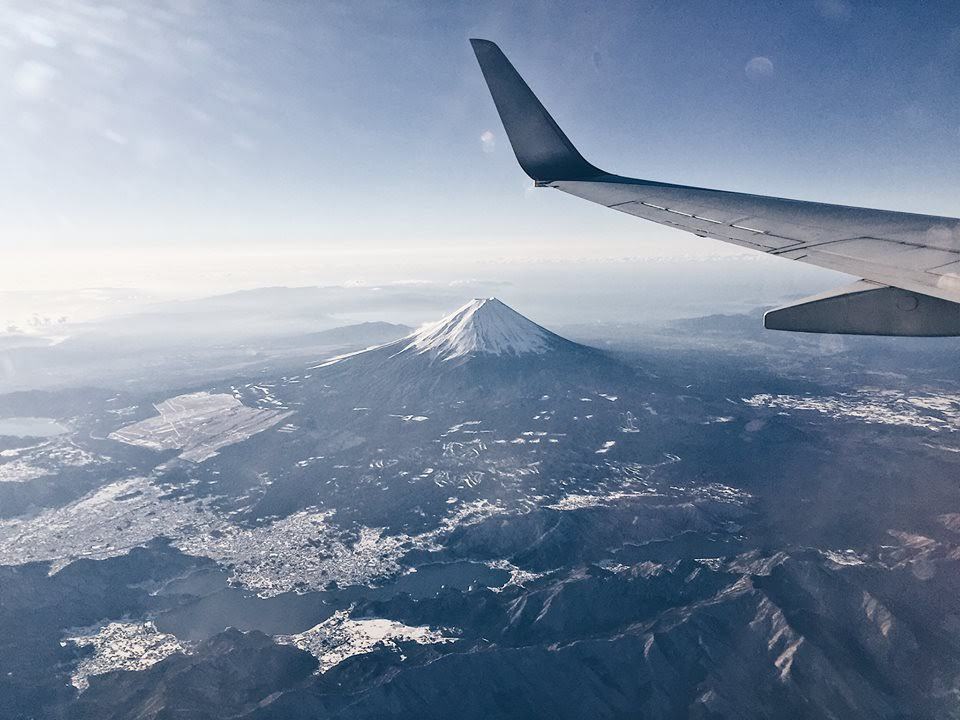 Things to know before traveling to Japan (part 2)
Things to know before traveling to Japan (part 2)
If you're traveling to Japan, you may want to familiarize yourself with some basic knowledge of Japan before coming here. There are certain rules or etiquettes that you have maybe heard of or there may also be a few that you have never heard of. Just so that you do not offend anyone during your trip to Japan it may be a good idea to quickly go through this blog. There is also a part 1 to this series so make sure to check that out as well.
(picture source: http://corporate.navitime.co.jp/en/topics/topics/201608/09_3822.html)
1. Use a train app
As there are many different train lines and you will definitely have to transfer trains when traveling to your destination it would be best to get a train app or use google maps which will tell you exactly which line to use to get to your destination.
(picture source: http://livett1.com/suica-pasmo-reissue/)
2. Get a suica or pasmo card
You will definitely be using the train a lot when you are traveling in Japan so i definitely recommend getting a Suica card or Pasmo card. Both cards are meant to do the exact same thing the only difference between the two is that the Suica card is made by the JR train company and the Pasmo is made by the Metro train company. It is super convenient to have these ad you can just put a couple thousand yen on it and you dont have to worry about buying a train ticket every time or looking up how much it costs to get places every time. PLUS you can save a bit of money as the transportation cost is a bit cheaper than if you buy a train ticket. There is about a 500 yen fee to buy the Suica or Pasmo but once you are done traveling you can return it at the train station and they will give you your 500 yen back.
(picture source: https://toeuropeandbeyond.com/dos-donts-japan-rail-pass/)
3. Get the JR Rail Pass
If you are planning to take a trip to places other than Tokyo then it would probably be best to get a JR Rail Pass. If you are traveling around many different cities or even if you are going to be riding the shinkansen more than twice then the JR pass will be well worth it.
(picture source: http://vegepples.net/2015/03/06/kickbackcafe/)
4. Vegetarian or Vegan Restaurants
There are definitely many more vegan/vegetarian restaurants now then there used to be but it is also definitely not common. So if you are a vegan or vegetarian it is probably best to look up restaurants that offer a vegan/vegetarian menu before traveling to Japan. Many Japanese restaurants will use meat or soup base for their soups/noodles and other dishes so it will be extremely hard to find a vegan/vegetarian option at most restaurants.
(picture source: http://alyssapaula.com/2017/03/12/9-travel-tips-for-your-tokyo-trip/)
5. Escalators
Make sure that you are standing on the left side of the elevator so that people who are in a hurry can walk up using the right side of the escalator. However, in some cities such as Osaka people will stand on the right side of the escalator so make sure that you are standing on the right side as well. Kanto is left side and kansai is right side.
(picture source: https://japantoday.com/category/features/lifestyle/earn-up-to-y500000-per-month-with-a-side-business-in-independent-vending-machines)
6. Vending machines everywhere
You will be amazed at the amount of vending machines you come across while you are in Japan. Although it is most common to see vending machines with drinks in them you may also come across a few odd vending machines such as ones with clothing, books,
(picture source: https://www.antoniotajuelo.com/en/women-only-train-cars-in-japan)
7. Women only trains
During rush hours, there are women only trains so make sure that if you are a man that you are not on this train during that time. The women only train is to prevent men from groping women which is often a problem in Japan.
(picture source: http://www.neogaf.com/forum/showthread.php?t=1147232)
8. Lining up
While traveling in Japan you'll find yourself lining up for almost everything. There are lines for restaurants, shops, and even to get on the escalator. There are just way too many people that if it's during rush hour or the weekend you'll find yourself lining up just to get up or down the stairs/escalators. And if you're in Shibuya during the weekend there will most likely be a long wait to get into bars, restaurants and clubs.
(picture source: http://www.escape.com.au/world/asia/japan-etiquette-for-travellers-tips-rules-and-customs-you-should-know/news-story/7ad3aeac21fc3bf2306041a0afefb604)
9. Taking a taxi
Taking a taxi in Japan is very costly and often times there is so much traffic that it may take even longer to get to your destination than taking the train. So your best option would definitely be to take the train.
(picture source: http://www.mikehedges.org.uk/no-cold-calling-zones-extended/)
10. Answering your phone on the train
Do not talk on the phone while on the bus or train. This is another unspoken rule. It is just frowned upon and you will be stared at if you are on the phone while on the train or bus. You may see some people answer their phone as it is most likely a business call but you will often see them cover their mouth and speak as quietly as possible or you will see them quickly hang up as soon as they answer.
(picture source: https://www.charlottebankruptcylawyer-blog.com/files/2017/04/Tax-Sign-Charlotte-Bankruptcy-Lawyer.jpg)
11. Tax
Most price tags do not have the tax included. There is an 8% VAT tax so keep that in mind when making your purchase. I have also written a blog about everything you need to know about the tax refund in Japan so make sure to check that blog out for more information.
(picture source: http://katesensei.blogspot.jp/2017/01/flying-to-japan-18th-january.html)
12. Worst time to travel to Japan
It is best to avoid traveling to Japan during the major holidays such as around the New year, Golden week, or during obon/summer vacation. Flights, trains, buses and hotels will be very expensive during this time as many people are on holiday and traveling during these times.
(picture source: https://www.tripsavvy.com/what-is-a-passport-3150655)
13. Bring your ID
If you plan on having a taste of the night life in Japan then make sure that you bring your ID with you as they will often check your ID and if you don't have your ID then you most likely won't be getting in. However, there are also a lot of clubs and bars that dont check your ID but if you plan on going to some of the most popular clubs in Shibuya or Roppongi then make sure to bring your ID.
(picture source: https://commons.wikimedia.org/wiki/File:JRW_N700_series_N3.jpg)
14. Missed my Shinkansen
If you have reserved seats for the Shinkansen and missed your train then you can get on the next train but you will have to sit in the non-reserved seating area. If you do not have reserved seats and you miss your train you can get on the next train as well.
(picture source: https://www.sciencedaily.com/releases/2017/08/170802120652.htm)
15. Water
Tap water and bottled water is safe to drink in Japan. There are many Asian countries where it isn't safe to drink the water/tap water but Japan is completely safe. However, a lot of hotels do say to not drink the tap water.
(picture source: https://flavorsofjapan.files.wordpress.com/2010/10/toilet.jpg)
16. Slippers
You may come across a place that offers you room slippers. If so, you will most likely find slippers in the bathroom as well. Make sure to switch to the bathroom slippers when using the bathroom and then switch back to the room slippers when you leave the bathroom.
If you are looking to rent a pocket wifi device or a prepaid SIM card in Japan take a look at the following website: https://www.genkimobile.com/