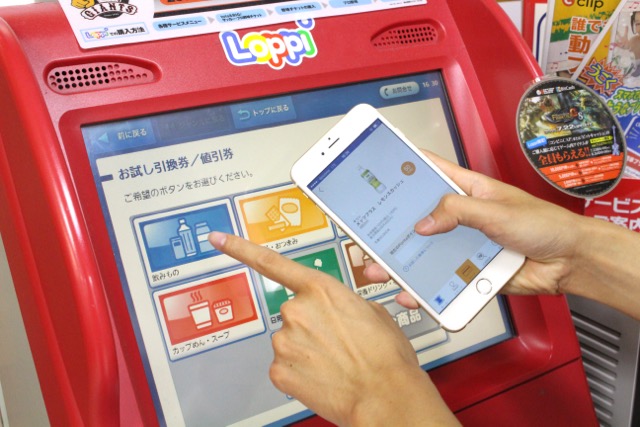 Things you can do at Lawson
Things you can do at Lawson
The convenience stores in Japan are on another level. They are so convenient not only because they are open 24 hours and have delicious food and drinks but there are actually a ton of other reasons why convenience stores in Japan are super convenient. There are a bunch of different convenience store companies in Japan but the one I will be talking about today is the Lawson convenience store.
In the recent years, some of the convenience stores have started providing free wifi access. Japan doesn't provide a lot of places with wifi and so finding a hotspot is a pretty big deal. Unfortunately not all Lawson convenience stores provide free wifi but if they do they'll have a sign outside of the shop saying that there is a free wifi hotspot.
(source: http://www.asuka-xp.com/networkprint.html)
A lot of people in Japan don't own a printer, scanner, photocopy or fax machine and this is mainly because a lot of homes are too small and there is not enough space to put the machine or there is not really much of a need for it. But when it is necessary to use one you can go to Lawson as they have a machine that is a printer, scanner, photocopy and fax machine. You can send the information through the internet or you can bring your USB memory stick. If you need some guidance on how to use it there are tons of simple walkthroughs on the internet in English. Or you can always ask the convenience store staff for some help.
(source: http://www.appbank.net/2015/08/25/iphone-application/1078455.php)
There is another machine that is usually located either beside the atm machine or the photocopy machine called Loppi and this is a ticket sales machine. Lawson was actually the first convenience store to introduce a Lawson Ticket sales in 1996 and then two years after the success of this system the Loppi machine was introduced to all stores.
You can easily buy concert tickets, theatre tickets and even tickets for universal studios, disneyland and disney sea at the Loppi machine. And the Loppi machine is actually the only way you can get tickets for the Ghibili Museum. And if you want to buy tickets for a sports game or you are doing some online shopping and don't want to pay by credit card then you can do this all at the Loppi machine. If you didn't know this about Japan, a lot of shops and restaurants still accept cash only and so you'll find that even to do online shopping you have the option of paying by cash at the convenience store.
Another great thing about Lawson is that they have an ATM machine. Which is super convenience if you are on the go and need to withdraw some cash. Because you can pretty much find a Lawson anywhere which almost always has an ATM machine. The ATM Networks at Lawson was first established in 2001. Lawson has teamed up with 80 financial institutions in Japan so they accept cash cards from all different financial institutions. And as 2015, Lawson has also partners wth China UnionPay cards as well.
Lawson also has post boxes and is also a post office. So if you have a letter or a package that you need to send off then you can do so at the Lawson convenience store. There is usually always a post office in every neighbourhood but if you have a Lawson convenience store that is closer to where you are then you can go here as well the posting service first started in Lawson nationwide in 2003.
Like I mentioned above Japan is a place that makes it easy for people to pay everything in cash. And so you can even pay your utility bills, insurance payments and taxes at the convenience store. You will usually be sent a slip for you utility bills, insurance bills and taxes and then all you have to do is bring it to the register at the Lawson convenience store and then you pay the bill!