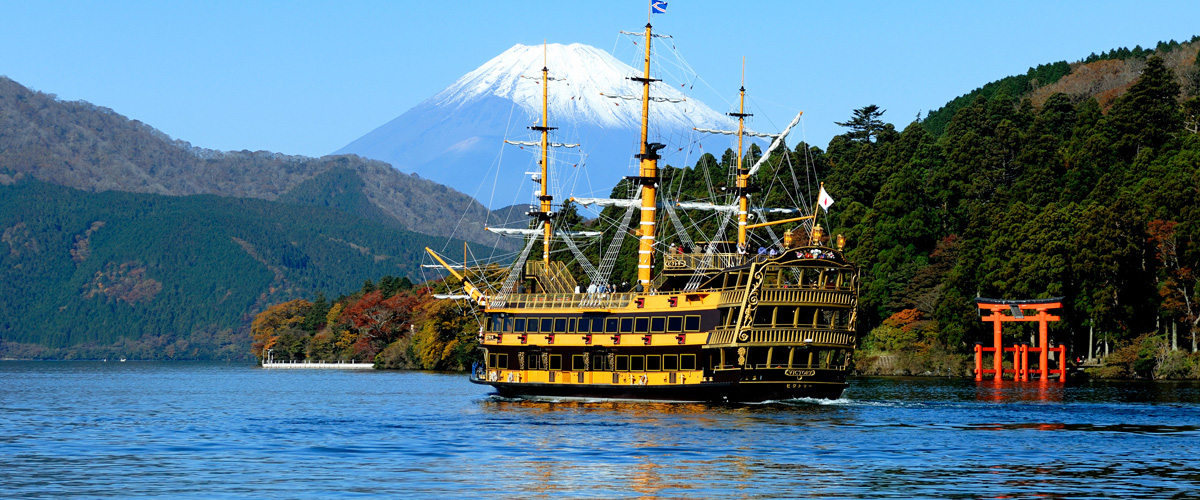 Things to do in Hakone
Hakone is a region right outside of Tokyo so if you are wanting to go somewhere outside of Tokyo but somewhere not too far away for a day trip then this is one of your options. Mount Hakone is most well known for being an area where you can see the modt scenic sights of Mount Fuji. Before you go to Hakone, it would probably be best to get the Hakone Free pass. This Hakone Free Pass is a two day transport voucher from Tokyo to Hakone. And you can actually have access to all the transportations in Hakone as well. These include the trains, monorails, buses, and ropeways in Hakone. Unfortunately, using this Hakone Free Pass the only train you cannot take is the Romance Car which is fastest and most comfortable train that you can take to Hakone. So if you want a more comfortable and fast ride to Hakone then you can actually pay an additional 890 yen on top of the Hakone Free Pass.
(picture source: http://jemsty.com/)
One of the first stops you'll make is Hakone Yumoto and then from there your depending on where you want to go your route will differ. A popular place to visit is Owakudani which is an active volcanic valley and if the weather is good you'll get a clear view of Mount Fuji. Sometimes Owakudani will be closed if the sulfur gets bad so make sure to check if it is open before going. If you want to make a stop in Owakudani then it would be best to go to Gora station and then take the cable car to Sounzan and the transfer onto the ropeway from there. The transportation for this is all covered by the Hakone Free Pass. Another thing Owakudani is most well known for is the black eggs which are cooked in the valley's iron and sulfur and is said that if you eat it it you are expected to have a long life.
(picture source: http://www.owakudani.com/)
Hakone is also a very popular area for onsens so there are many different onsen places that you can choose from. They also have some very beautiful ryokans in which you can stay at so it would be best to stay at a ryokan so yiu can get the full Japanese experience. Many places will have an onsen per room or other onsens within the place that you are staying so you can look for whatever looks best to you. Some places will have either one big onsen that is shared with all of the people staying there or you will have a private onsen in your room or some places will have an onsen where you can reserve it so that you are the only one using it during that time. If you are not comfortable getting naked in front of other people then it would be best to find a place that has a private onsen in the room or where you can actually reserve the onsen.
If you are interested in renting a pocket wifi or a prepaid SIM card then make sure to check out the Genki Mobile website at the following link: 
https://genkimobile.com/