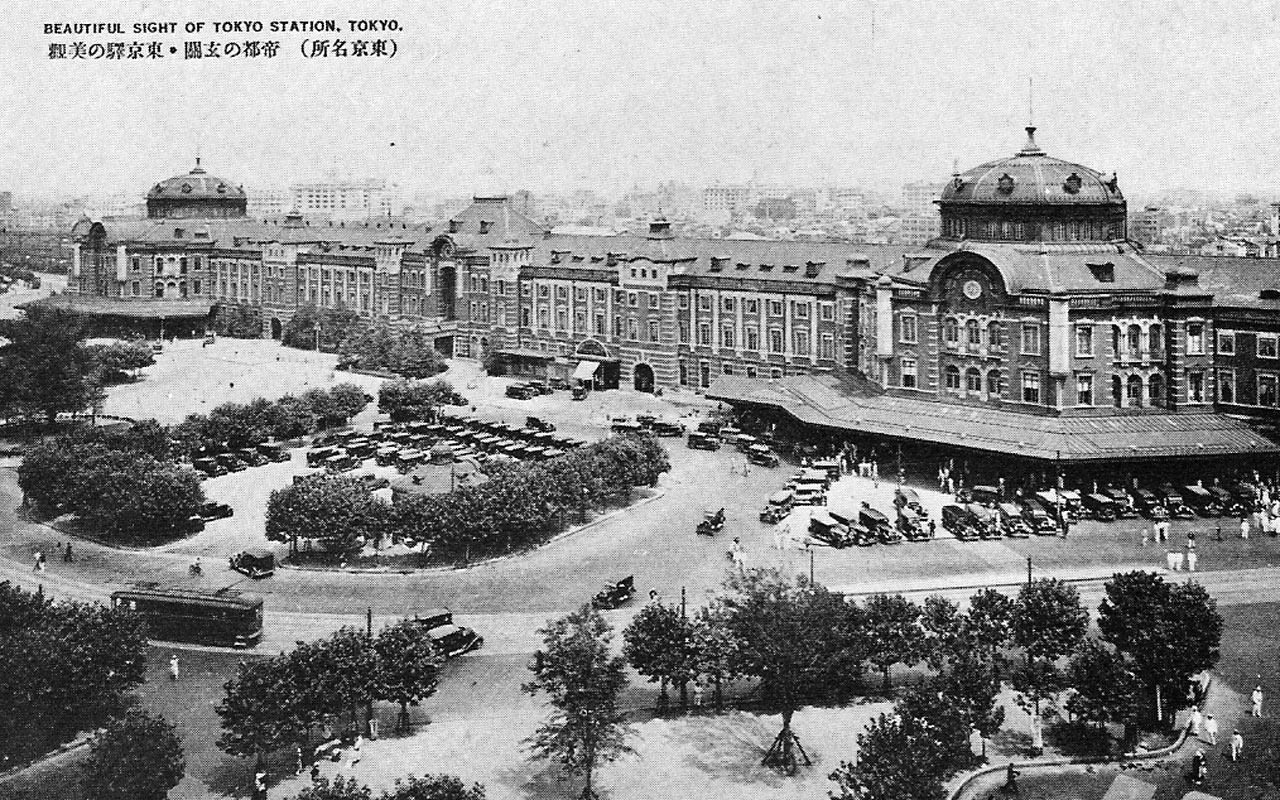 Tokyo Then and Now (part 2)
Tokyo Then and Now (part 2)
If you've been following my blogs then you may have read my first blog about Tokyo Then and Now where I show a bunch of before and after pictures of places in Tokyo. If you look at how things are now they are obviously a lot different from how things used to be over 50 years ago. And with all the buildings and lights that are standing in the current day Tokyo I thought it would be interesting for those who are interested to see what Tokyo used to look like.
(https://matome.naver.jp/odai/2142985993123121901/2144601300830921003)
If you look at the picture above it shows what Shinbashi station used to look like in 1965. And now over 50 years later There is a huge train station and other big department stores and buildings standing. Shinbashi station is actually one of the oldest standing stations and it is one of the original terminus of the Tokaido Main Line, Japan's first ever railway. The current structure that you see today did not open until December 16th, 1909. It was originally named the Karasumri Station on the Yamanote Line.
(source: https://queverenelmundo.com/que-ver-en-japon/guia-de-tokio/que-ver-y-hacer-en-tokio/minato/estacion-shimbashi-tokio/)
But the station was later demolished in order to make the Shiodome Station and the Karasumori Station was renamed to the Shinbashi Station. In 1934, the first subway line was extended to reach Shinbashi Station. And for those of you who may not know this the first subway line was operated by a company called the Tokyo Underground Railroad. Before the area around the Shinbashi station grew to what it is now it was a station that had a more local feel to it.
(source: https://www.jrtr.net/jrtr28/pdf/f04_ito.pdf)
The very famous Harajuku station once looked like what you see in the above picture. This is a picture of Harajuku station in 1924. Very different from the lively and almost chaotic Harajuku station that it is today. Harajuku station first opened on October 30th, 1906. As you can tell from the picture, there was not much in the area. It was very much a residential area when it first opened. If you look at the above picture you will see that the station building is still the same one that stands today.
(source: http://blog.livedoor.jp/a7617a/archives/47387778.html)
The station today has one platform with two tracks, one on each side of the platform. And from one exit you can reach the trendy street called Takeshita street which is a very popular area amongst young teens and tourists. There is a second exit that leads to the Omotesando area and also to Meiji Jingu Shrine. Now, they have begun construction to change the station will be rebuilt in time for the 2020 Olympics.
(source: https://blogs.yahoo.co.jp/uuatanabetakahiko/6144576.html)
Next, what you see above is the Tokyo Station in 1960. If you look at the above picture you will see that there used to be a parking lot in front of the Tokyo station. This was the first ever parking lot in Japan and was used for the Marunouchi district. This parking lot was built right between the Tokyo station and the Imperial Palace and was said to fit about 520 cars.
(source: https://thetruejapan.com/tokyo-station-much-see/)
There was a first floor and basement floor parking area and the hourly fee to park a car was 150 yen. The Marunochi side of the Tokyo station was renovated in 2012 and the old paring lot area was turned into a passageway and a gallery was built.
(source http://jpri.kyodo.co.jp/287/)
The above picture is a wedding parade that took place in 1959 for Emperor Akihito and Empress Michiko. The newlyweds were carried by a horse-drawn carriage from the Imperial Palace to their home in Tokiwamatsu Imperial Villa. The temporary residence of the Crown Prince was the Tokiwamatsu Imperial Villa.
The street still looks pretty similar to how it looks today. There are beautiful ginkgo trees lined up along the street near Yotsuya, Hanzomon Gate and Sakurada Gate. In the picture that you see above of Emperor Akihito and Empress Michiko there were over 530,000 people watching from the streets for the royal parade. The trees that are still there today were first planted in 1923.